After much delay, WordPress 3.6 has finally been released into the wild. If you are an Elegant Themes users and are wondering whether or not you should upgrade, I am here to tell you to "go for it!" We have tested the latest version of our themes with the 3.6 launch, as well as the release candidates, and have not experienced any issues. If you do experience any problems, pleas open a ticket in our support forums so that we can fix it ASAP! Before Updating WordPress, be sure to follow step #1 and backup your website before continuing with the installation.
What To Expect In WordPress 3.6
Named Oscar, after the jazz musician Oscar Peterson, this version of WordPress has had a rocky past due to the creation, and later the removal of, the post formats UI. Although the flagship feature of 3.6 has been removed, there are still many other great things to enjoy with this release.
Improved Post Revision UI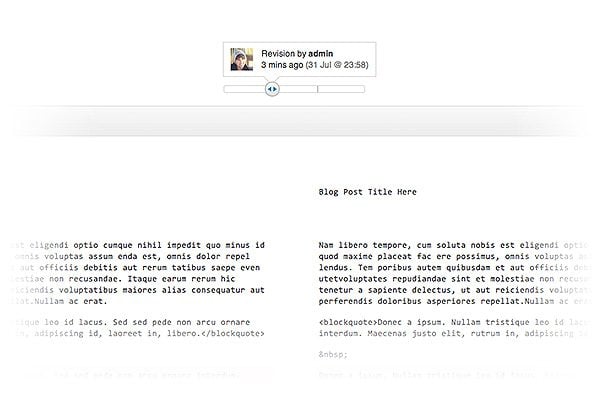 The post revisions UI has been greatly improved to allow for better visualization and comparison. The revisions interface now features a slider that allows you to quickly scroll through your post revision history. The revision is previewed with edited snippets from your post, and then compared to previous versions so that you can see exactly what changed with each save.
Re-designed Menus System For Improved Usability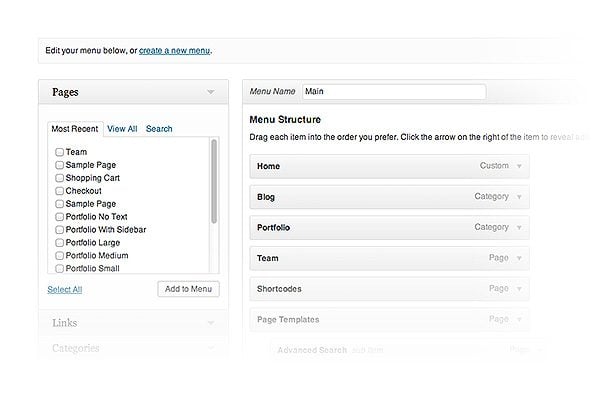 The Appearances > Menus system has been re-designed. Organization was the focus of this update, which you can see through the separation of the "Theme Locations" tab, and the collapsing of the menu item selection area.
Auto-Saving To Save Us From Our Own Forgetfulness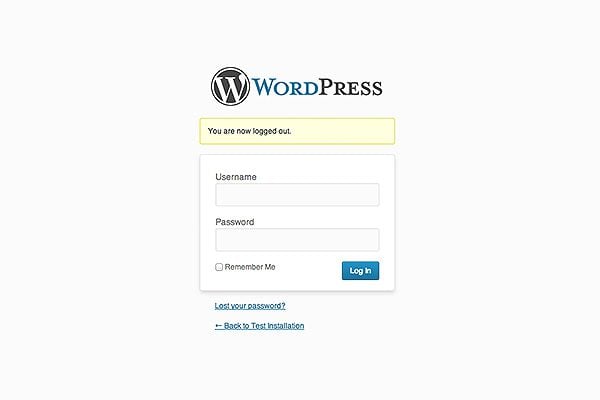 This is an awesome feature, and something that could have saved me hours of headache in the past! Did you accidentally log out of close your page before saving your post? Don't worry, WordPress 3.6 has your back with regular and automatic saving.
Native Video and Audio Support
In the past, the only way to embed video or audio in your post was to use third party plugins or websites. Now when you upload a video file into the media gallery, you have to option to embed the video right onto your page using a native video player. The same goes from audio files as well.
Introducing The New Deafult Theme – Twenty-Thirteen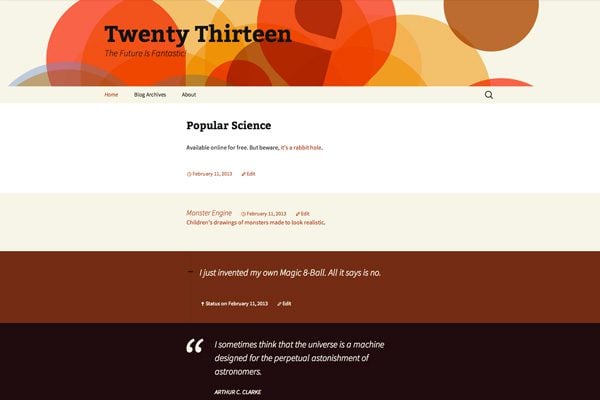 WordPress 3.6 also comes with a new default theme. Twenty-Thirteen returns to a blog-focused design with support for the full array of post formats. This choice was likely meant to accompany the addition of the post formats UI that was originally set to ship with 3.6 but was removed due to lack of polish. The functionality of the post formats UI has been temporarily moved into a separate plugin were it will continue development on its own.