Providing great technical support for our customers has always been a top priority at Elegant Themes. In fact, out of our 23 employees, 18 of them are dedicated to providing support in our forums. Managing a growing community of over 200,000 users, however, is a constant challenge. Problems within our support system can get lost in the noise of the 200,000 voices and their 1,267,841 questions (Yep, that's a lot of info to take in!).
Identifying Problems
Our support team helps users solve problems with our themes, but how do we help to solve problems within the support system itself? If a customer is frustrated with how a certain ticket has been handled, then we need to know about it so that we can attempt to improve. To help with this goal, I have incorporated a simple solution with Customer Satisfaction Ratings. You will now notice that whenever you open a new ticket, there is a section at the bottom where you can rate your experience. If you are unhappy with our support, then simply click the sad face icon. You will be brought to a new page where you can let us know exactly what made your experience poor. These satisfaction reports get logged and read by me personally, or by our community manager, and the support techs involved are consulted about how they can improve.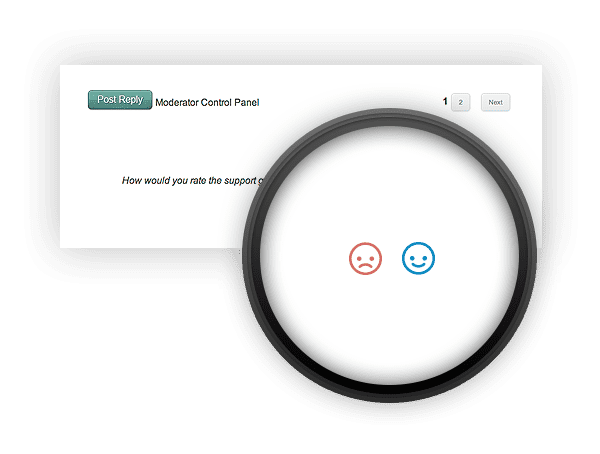 Measuring Our Success
Satisfaction ratings do not affect the status of the ticket itself. What it does do, however, is give us data that we can use to better understand the health of our community, and we can then use that data to set goals for improvement. We take these stats and display them publicly on our new Satisfaction Statistics Page. We compare the number of tickets that were opened to the number of complaints to get a basic customer satisfaction rating. We also display the current number of open/unresolved tickets. Together, this gives us a visual display of the current pulse of our support system.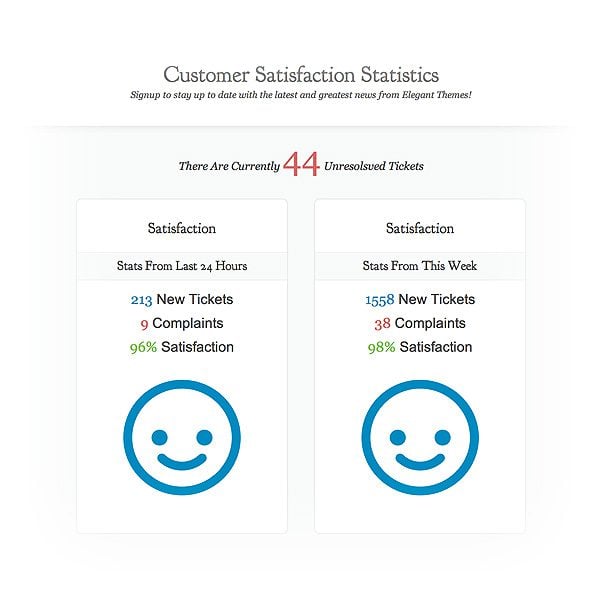 Building A Strong Community
Community happiness is our main focus, and we will continue to strive to improve the ways that we interact with each other. Building this community and adapting to its growth has been a fun and challenging experience, and we are all excited to continue to build beautiful websites together for a long time to come.