Divi includes all the tools you need for building artisans and crafters' websites. You can build your site from the ground up, use a child theme, or you can use one of the high-quality layouts available to help you get started quickly. Layouts allow you to use as many of the layout elements as you want and usually include lots of styled modules. You can easily modify them to make a design all your own.
If you're looking for Divi layouts to build a website for artisans and crafters you're in luck. There are several excellent premium layouts to get you started. In this article we'll take a look at 5 premium Divi layouts for artisans and crafters. There are a few designed specifically for crafters or artisans, but several of these are generic layouts that give artisans and crafters the sections they need to show their work and communicate with their potential clients. The layouts are in no particular order.
1. Anthem Crafts Layout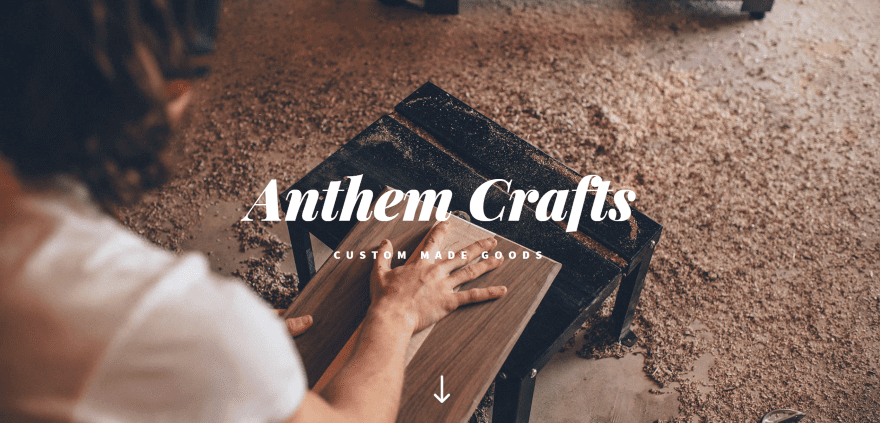 Anthem Crafts Layout is a great choice for any type of crafting website. It's a one-page design with a hero image, title, tagline, and scroll arrow. Following this are several full-width sections with title and text and full-screen images in parallax with CTA. Another section displays a full-screen image in true parallax. Several sections display images with overlapping text over a parallax background. Several sections include text to one side to allow an image to show through on the other. A styled contact section displays text and a contact form over a background with overlay in parallax.
Price: $20 | More Information
2. Tattoo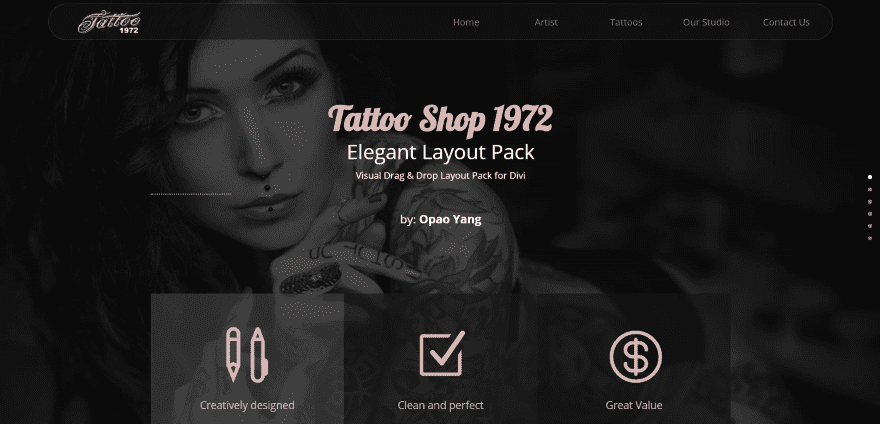 Tattoo is a one-page layout for tattoo artists. It includes a hero section with title, tagline, and blurbs in parallax. The menu is styled with rounded edges. The icons include hover animation. Scrolling reveals a full-width section with three images. Attached to this section are three boxes with clickable contact info and various transparent backgrounds, and a full-screen image with a text area for About information. A multi-layout gallery displays your recent work. Information about the studio includes an area for a photo and text followed by a styled map with dark overlay that doesn't scroll on hover, styled social follow buttons, and a styled contact form over a background in parallax.
Price: $8 | More Information
3. Patisserie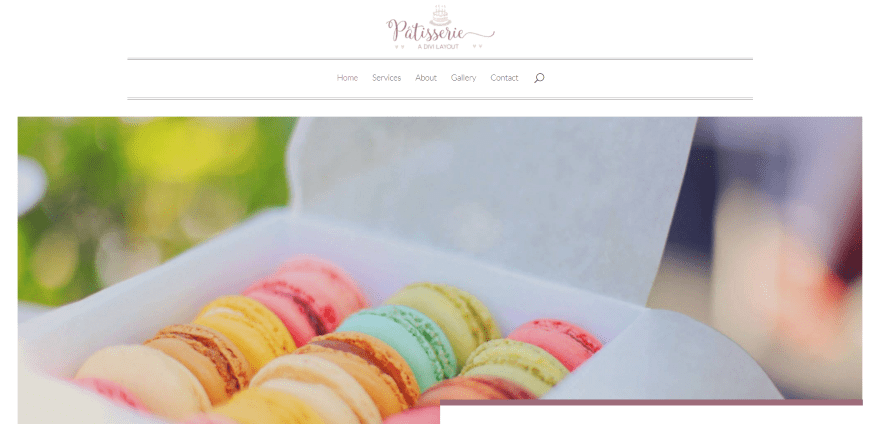 Patisserie is a one-page layout for pastry artisans. It includes a styled menu with logo above the navigation and horizontal lines above and below the links. A full-screen image includes overlapping text. The next section includes images for services with buttons and hover animation. An About section shows text, a quote, and a styled CTA in 2/3 of the section and a styled image in the other 1/3. A four-column gallery grid displays work with hover animation. Also included is a styled contact form and a styled social follow section with background, social buttons, an image, and email opt-in.
Price: $15 | More Information
4. Digital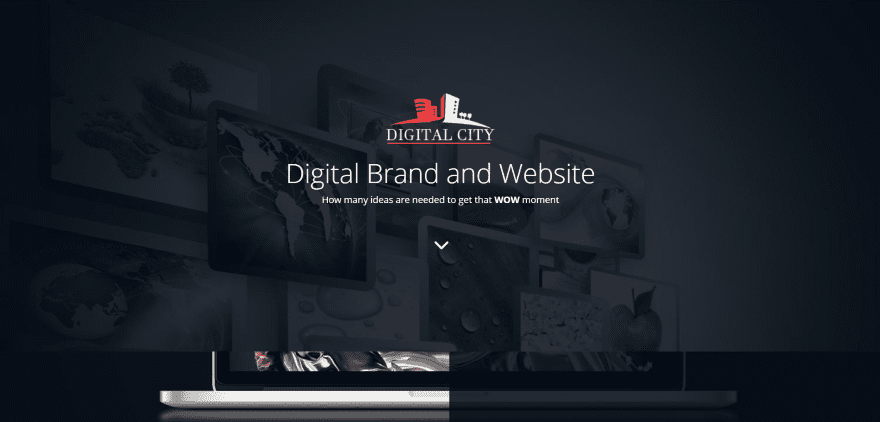 Digital is a one-page design that's great for any type of arts and crafts portfolio. The hero image displays the logo, rotating title, tagline, and scroll arrow over the background in parallax. The next four sections include a nice split-screen with full-screen image in parallax and CTA to one side in an overlay, creating a portfolio to show your work or services. The final section is a box with solid background color with styled testimonial to provide information about the artist. It also includes social icons and contact info. This layout makes excellent use of parallax to create a portfolio.
Price: $8 | More Information
5. Unicorn Bundle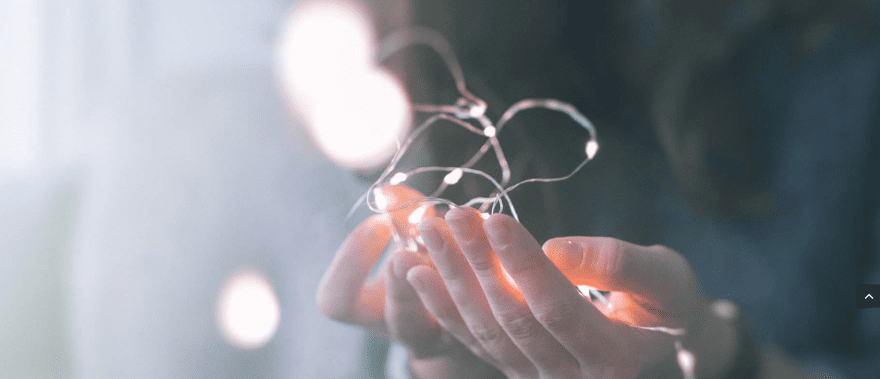 Unicorn Bundle by Divi Den is a layout pack that's perfect for crafters and artists. It comes with 16 page layouts, 83 pre-made modules, and 171 Social Media Sharing Image Templates. It also includes a library preview feature so you can see the layouts before loading them. The layouts include headers, footers, blurbs, contact forms, person modules, pricing tables, blogs, email optins, etc. Mix and match the layouts and modules to create practically any type of layout you could need for your crafts business. PSD files are included.
Price: €49,99 | Get Divi Den Pro
Ending Thoughts
Well that's a look at 5 premium Divi layouts that are perfect for any type of artisans and crafters' businesses. They include excellent color schemes, layout design, and portfolios that are well-suited to their specific genres and target audiences. Any of these layouts are a great place to get a quick start on your next Divi design.
If you'd like your own design considered please feel free to email our editor at nathan at elegant themes dot com. Be sure to make the subject of the email PREMIUM DIVI LAYOUT SUBMISSION or FREE DIVI LAYOUT SUBMISSION depending on the type of layout you're submitting. We can't wait to see your layouts!
We'd also like to hear from you in the comments! Tell us what you like about these layouts and if there is anything they've done you want us to teach on the blog.
Featured Image via Lucky clover / shutterstock.com