Among many other things, Confucius was the one to pen the famous words, "don't use a cannon to kill a mosquito."
I'm a huge believer in using the right tool for the job at hand. That's why I use or recommend different website builders for projects which means that WordPress sometimes isn't always the best tool for the job.
But as a blogging platform, WordPress has been my writing instrument of choice for my blogs. However, the one thing that always changed on the few blogs that I owned is the themes.
I have tested, used, changed, and changed back to more themes than I can count trying to find one what fit my needs and made branding simple. But as I'm sure you're aware, this isn't as easy as it sounds.
As soon as I heard that Elegant Themes was going to be releasing the newest Divi version, I knew it would be one I was going to test out.
After the release of the team's flagship theme and a lot of time testing out the platform, I switched my freelancing blog over to Divi.
My Blog Had A New Direction and Needed a New Look
Back in 2014 when I first started my blog, Freelance Freedom Fighter, I used it mainly as a way to let people get in touch with me for more writing work.
But fast forward to 2017, and a lot has changed. My blog now had an audience of other freelancers, and I wasn't just doing writing anymore.
Now that my business had grown and evolved, the overall direction and plan for this blog had also changed.
That change also meant that my blog would need a new look. But it was hard to find a theme that gave me versatility in layouts and that didn't look like every other site out there.
But here's what won me over with Divi.
5 Reasons Why I Chose The Divi Theme For My Blog
1. Visual Designing
Being able to design my site visually instead of being stuck in the back-end and dabbling with code was a pretty big deal for me.
When newest update to Divi came out, the visual editor was the first thing that struck me. Being able to go right to my site's pages and design them to look the way that I wanted was easier than I expected and gave a lot of flexibility in layouts.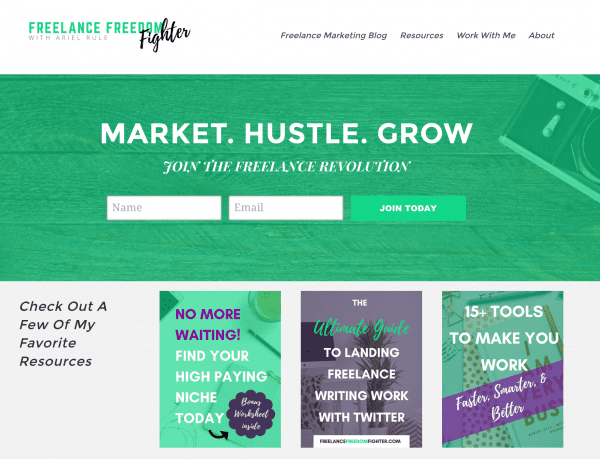 I found that I could find pages of other themes that I liked and quickly recreate them in my own blog.
The drag-and-drop abilities also meant that if I ever needed a new style or look to my various pages, I could move things around or completely redesign a page a look the way I wanted.
2. Split Testing via Divi Leads

When you're marketing anything online, the one question you should be asking often is how well you're converting your traffic. The best way to figure this out is to do A/B testing or split testing.
In most cases, you need a different tool that does this and to pay separately for it which can get costly.
However, the Divi Theme comes with an A/B testing system built right into the theme. It's called Divi Leads. Instead of guessing if my pages and landing pages are converting well, I can simply split test these and measure the stats to figure out which version works best on my site.
This isn't a small thing for marketing, and that it's included is a pretty decent bonus.
3. Great for Expanding As The Need Arises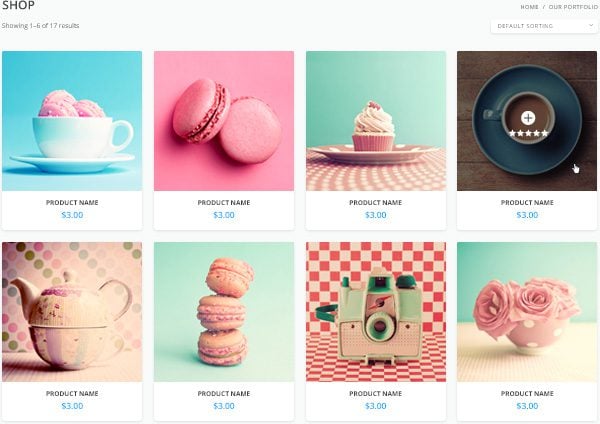 While I don't currently sell physical projects, I do sell my time and some digital projects. So I knew that I would need a theme that allowed me to utilize WooCommerce.
Thankfully, the Divi theme is compatible with that plugin. So as my blog grows and the need for an online store emerges, I can expand into that without much of a fuss.
4. The Community Offers A Lot (Including 3rd Party Products!)
Community is a pretty big deal in the WP space, and the community of Elegant Themes is one I've been acquainted with for some time now.
Knowing the community, the help, the ideas and the products available around Divi isn't something you come by with every theme out there.
Between the comments on the blog, the other Divi developers, and the Facebook community, plus the support directly from the team at Elegant Themes, there is a lot of help out there when help is needed.
5. Perfect for Branding and Will Help My Blog Stand Out
Finally, the biggest reason for my personally switching to Divi had to do with branding.
Nailing down a brand isn't easy with WordPress if you're not a developer. I'm not.
I don't like coding. I don't have the time to hassle with that. Or as the famous saying goes, "Ain't nobody got time for that."
With Divi, branding was much easier. Colors are easy to set, fonts can be picked and set to defaults and the overall feel of my blog brand was easy to nail down.
It was a real time saver for me and one thing I don't take lightly.
Wrapping It Up
These are 5 reasons why I personally chose Divi for my blog. I have a lot of plans for my blog and I'm excited to see how Divi fits into everything as time goes on.
Have you tried the Divi theme? Is your story similar to mine?
Article Thumbnail by Author Bplanet via Shutterstock