With Divi Cloud it is easier now than ever before to save, store, and access all of your favorite Divi Builder elements right within the Divi builder. No more manually exporting and importing your Divi Library items, they're now accessible via the Cloud! This can save you time and streamline your web design workflow! In today's post, we're going to show demonstrate how to save Marketplace Layouts to the Cloud. But first, let's dive into what is Divi Marketplace and what is Divi Cloud.
Subscribe To Our Youtube Channel
What is Divi Marketplace?
Divi Marketplace is an online repository of third-party Divi child themes, plugins, and layouts. It's where Divi developers and designers can upload their creations and offer them for purchase or to download for free. There are thousands of beautiful assets over on the Divi Marketplace and today we're going to show you how to save your Marketplace layout packs to your Divi Cloud, our latest feature in the Divi universe.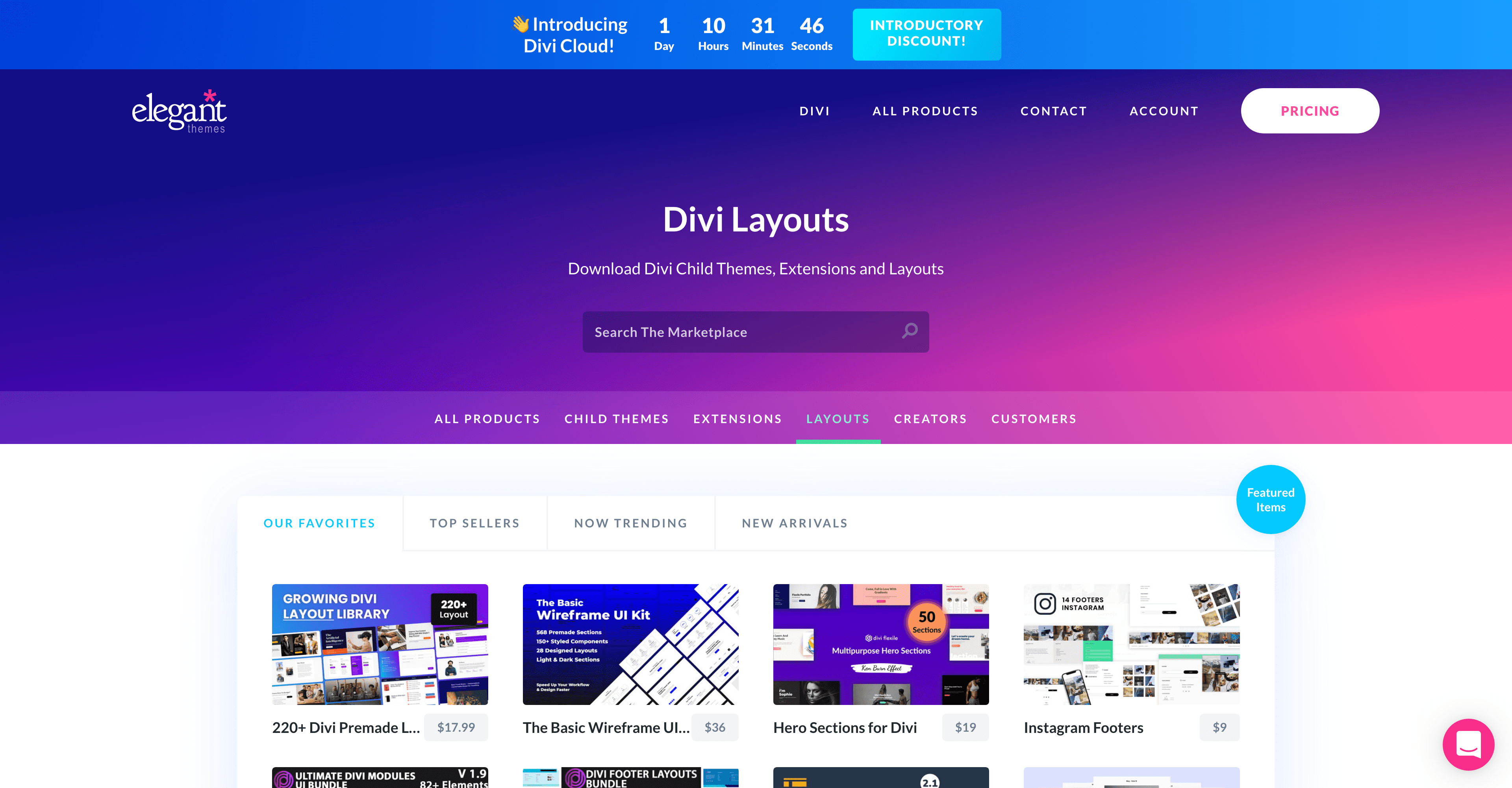 What is Divi Cloud?
Divi Cloud is like Dropbox, but for your Divi websites. Right now everyone with an Elegant Themes membership can access Divi Cloud and store up to 50 items for free on their very own cloud. This makes saving and accessing your favorite Divi Builder elements even easier because instead of manually exporting and importing Divi elements, you can now access them all with a few clicks in Divi Cloud.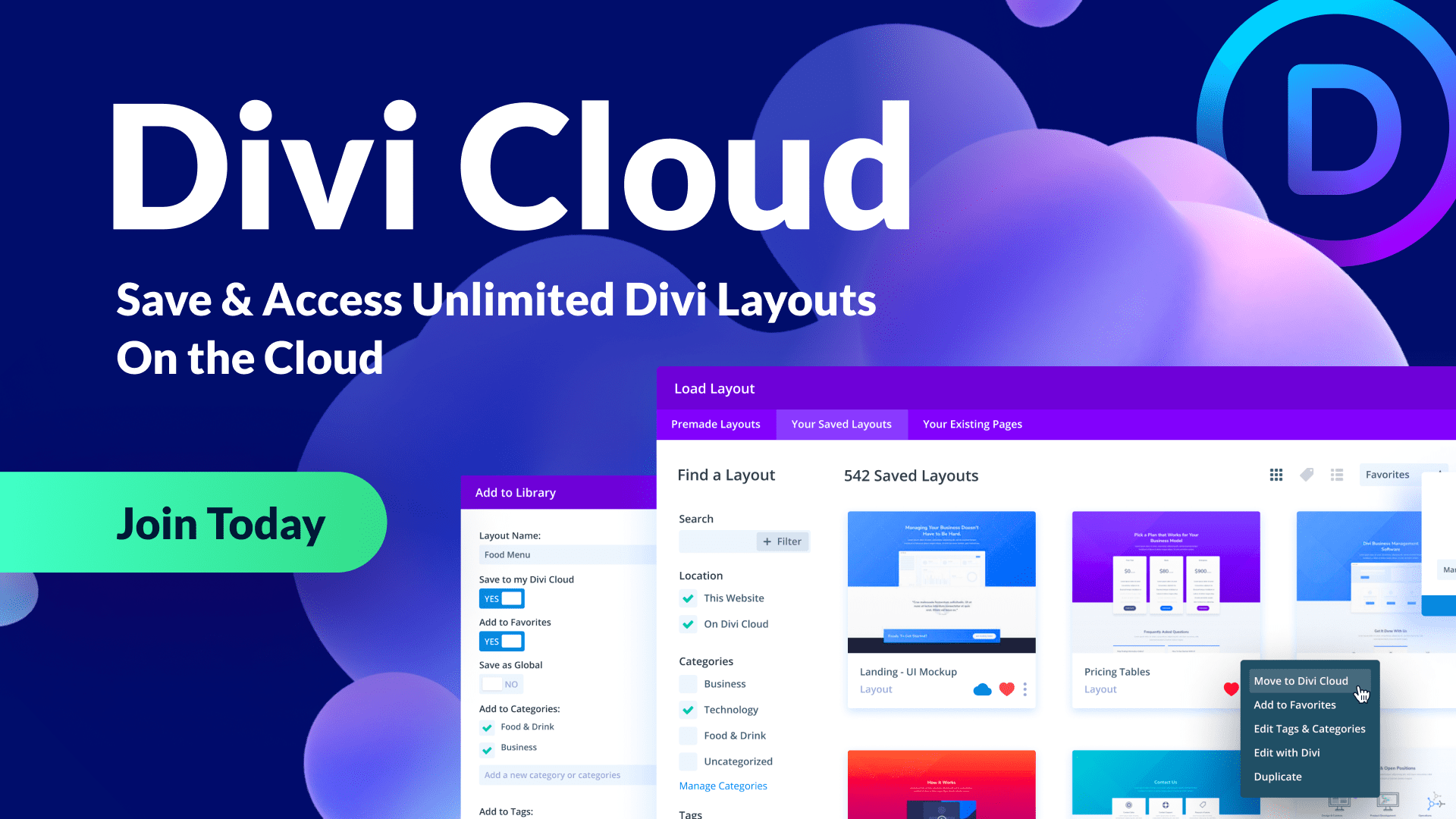 How to Add Marketplace Layouts to Your Divi Cloud
First, navigate to the Divi Marketplace Layouts and find the layout you want to use. Purchase the layout and download the files. Now that you have the files, we can add them to your Divi Cloud.
Enable the Visual Builder
Navigate to any page on your Divi website and enable the Visual Builder.
Click the purple "+" icon on the bottom Divi toolbar to bring up the Divi Library.
Log Into Your Account
In order to import items to your Divi Cloud, you'll need to log into your Elegant Themes account by clicking the blue button that says "Sign Into Divi Cloud" in the top right corner of the library. A popup will appear where you can type in your Elegant Themes account login info. Once you're logged in you'll be able to see your account profile picture in the top right corner.
Import JSON File
Drag and drop the downloaded .json file from the layout you selected on the Divi Marketplace.
Select "Import to Cloud".
You have successfully imported the Marketplace Layouts to your Divi Cloud!
Final Thoughts
Loading and storing your favorite Marketplace layouts on Divi Cloud allows you to access them with just a few clicks. Divi Cloud can help speed up your process, streamline your workflow, and allow you to build beautiful websites faster than ever before! Still need a membership? Get one today!