Welcome to Day 71 of our Divi 100 Marathon. Keep tuning in for 100 days in a row of awesome Divi resources as we count down to the amazing release of Divi 3.0 on the final day of the series!
---
Following the runaway success of the Orange County WordCamp and the community led Divi meetup, we'd like to continue to encourage and facilitate the Divi Nation to meet in person. Starting, with the two remaining WordCamps we plan to attend this year.
Join Us August 26-28 at WordCamp Columbus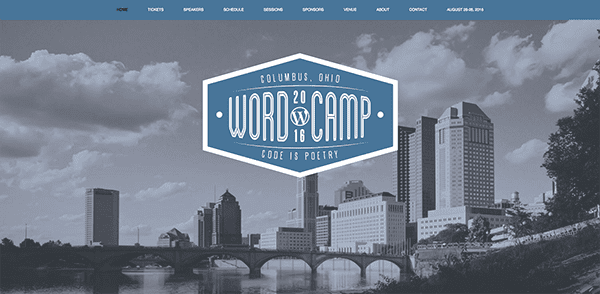 This year I will be attending the Columbus WordCamp, August 26-28 in (you guessed it) Columbus, Ohio. This is actually my home town so I will be more than happy to not only hang out at the WordCamp itself but recommend some great local spots for you to do breakfast or dinner at around town.
In fact, our next official Divi Nation Meetup will take place Saturday 27th in the Short North Arts District at the Beer Garden Pint House. Enjoy some good eats, great drinks, and getting to meet the rest of the Divi Nation in person!
And Join Us Again for WordCamp US, December 2-4 in Philadelphia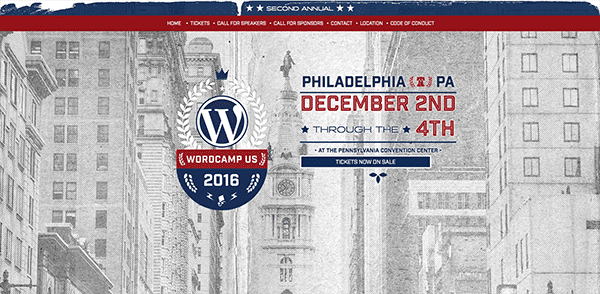 We'd really like to make this a big event. WordCamp US is likely to be the largest WordCamp in the United States this year, featuring the now famous State of the Word Address by Matt Mullenweg himself. It would be amazing to see a huge crowd of the Divi community attending this event together.
To help make it even more special, we plan to create one (or more) Divi Nation meetup events coinciding with it. Depending on the WordCamp schedule, that might mean doing breakfast somewhere, doing drinks and dinner, or possibly even going to another community organized Airbnb "incubator" house like we did for WordCamp Orange County! RSVP via the button below and we'll send out more details as they become available.
Wait–What About The Free Divi T-Shirts?!
I'm sure by this point everyone is wondering where the free Divi t-shirts fit into all of this. Well, it's simple: anyone from the community who meets us at either of these WordCamps will get a free "powered by Divi" t-shirt. All you have to do is ask (in person of course!). Oh, and be sure to RSVP on our meetup page via the buttons above to help us gage how many shirts to bring to each event. See you there!
Tomorrow: Get Vol. 2 of Mario's Multipurpose Wireframe UI Kit
Last week's wireframe UI kit was a huge hit; one of our most popular downloads of the Divi 100 Marathon so far. And this week we've got a sequel! Volume two of Mario's multipurpose wireframe UI kit will be available in tomorrow's blog post to further empower you to create high-fidelity prototypes with Divi.
Be sure to subscribe to our email newsletter and YouTube channel so that you never miss a big announcement, useful tip, or Divi freebie!

Divi 100 Day 71
The Countdown To Divi 3.0
This post is part of our Divi 100 marathon. Follow along as we post free Divi resources for 100 days in a row! This 100-day countdown will end with the game-changing release of Divi 3.0, including our brand new visual editor built from the ground up using React. Divi 3.0 will change the way you build websites with the Divi Builder forever!
Let the countdown begin.