Welcome to Day 30 of our Divi 100 Marathon. Keep tuning in for 100 days in a row of awesome Divi resources as we count down to the amazing release of Divi 3.0 on the final day of the series!
---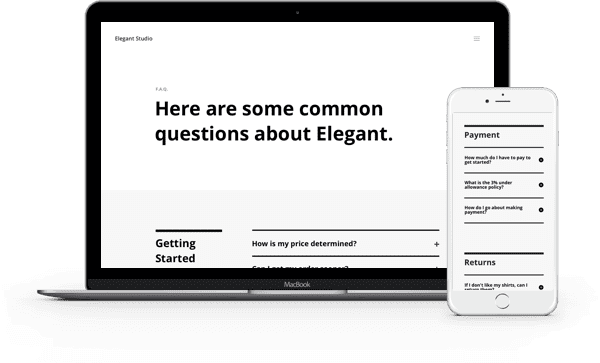 If there is one page commonly associated with boring design it's the FAQ page. Meant to be almost entirely a utility page, getting the desired information across is rightly given the priority. However, there's no rule that says you can't communicate efficiently and beautifully at the same time. That's why in today's post we're giving away a brand new Divi layout pack consisting of three sleek, modern page designs for FAQ pages.
Downloading & Using the Free Divi FAQ Layout Pack
To use the Divi FAQ Layout Pack on your own Divi website you will first need to download it using the button below. Next, locate the file divi-100-faq-layout-pack.zip in your downloads folder and unzip it. Then, navigate in your WordPress admin to Divi > Divi Library and click the "Import & Export" button at the top of the page.
When the portability modal pops up go to the import tab. Click the "choose file" button and select either the All.json file in your recently unzipped folder or any one of the individual FAQ Page Layouts. Once your desired json file has been selected click the blue "Import Divi Builder Layout" button and wait for the import to complete.
Once the import has finished you will now have the ability to load these FAQ layouts on any builder powered page or post by going to Load From Library > Add From Library.
Subscribe To Download For Free
3 Stylish FAQ Page Designs
The three layouts below are modern and minimal, creating great starting points for any website you've already designed. You can also use them as inspiration to extend their simple, clean aesthetic to the rest of your posts and pages.
FAQ Layout 01
This first layout is a robust, multi-category approach to an FAQ page. If your readers/customers/clients have a lot of questions then this is the FAQ page layout for you.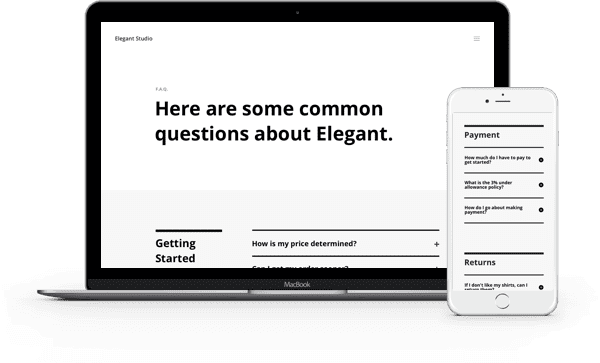 FAQ Layout 02
The second layout is blocky and specific. It perfect for highlighting the questions and answers to a handful of important questions.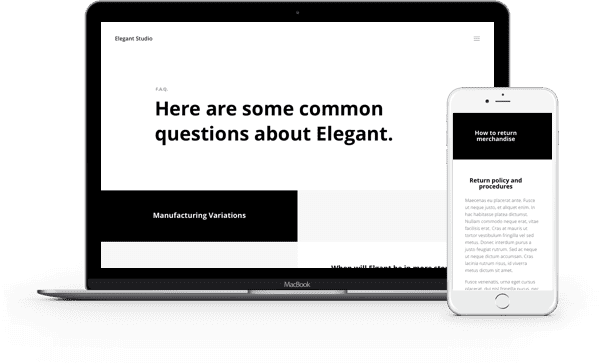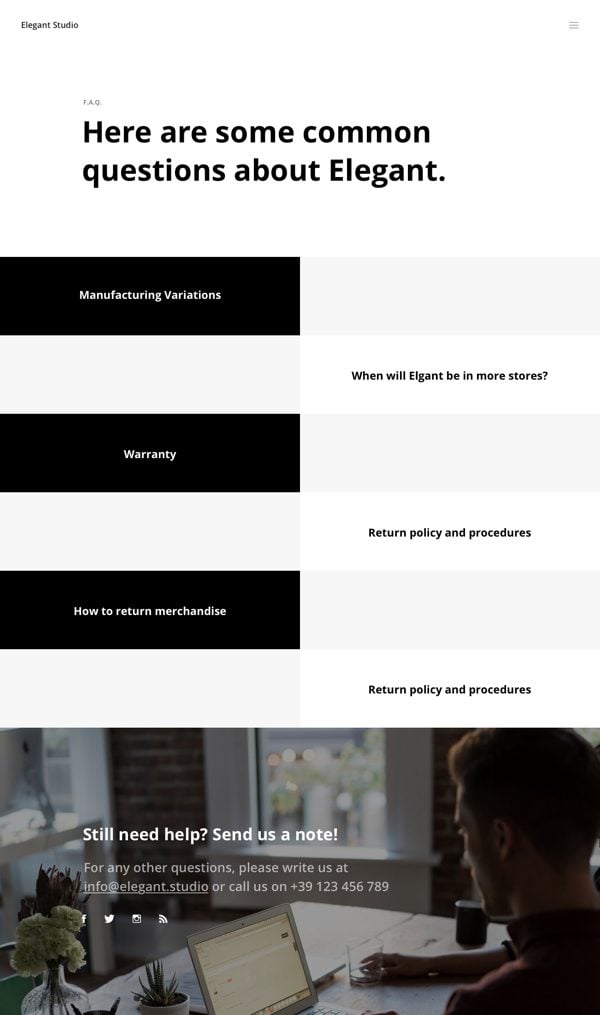 FAQ Layout 03
The third and final FAQ page layout is a great in-between of the first two. It's not as robust as the first nor as sparse as the second. If you've got a decent number of questions to be answered but not necessarily multiple categories worth of questions, then this is the layout for you.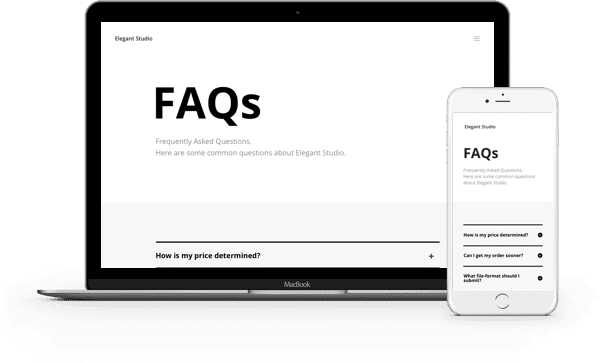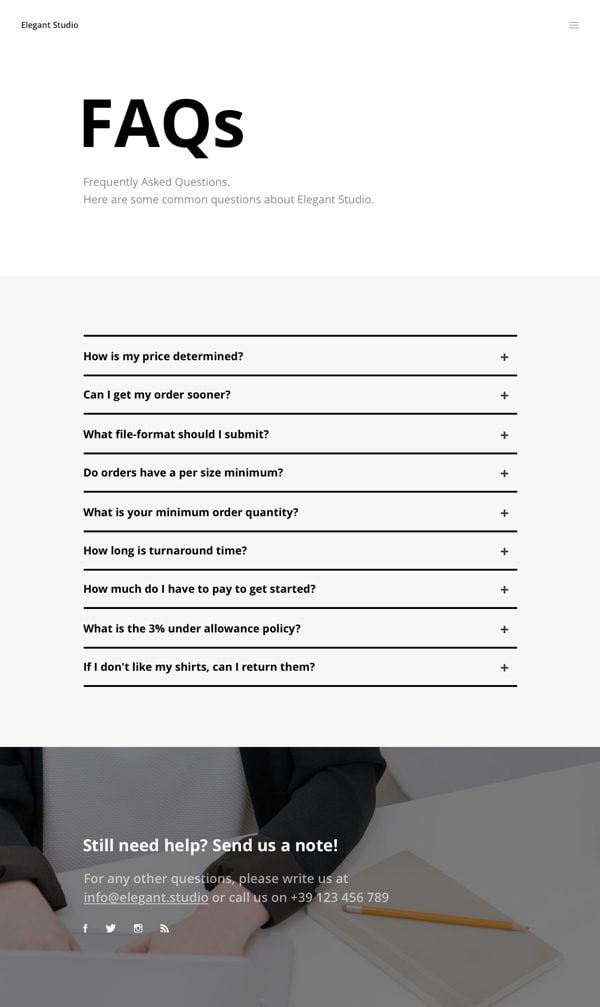 Tomorrow: Find Out the Results of the Divi Survey
Last week's Divi Survey was a big success. We received more feedback at one time than we've ever received on our most popular product. More than triple the participation of our last survey! And the results provide some interesting insights. Which we're going to share, right here, tomorrow morning. Stay tuned!
Be sure to subscribe to our email newsletter and YouTube channel so that you never miss a big announcement, useful tip, or Divi freebie!

Divi 100 Day 30
The Countdown To Divi 3.0
This post is part of our Divi 100 marathon. Follow along as we post free Divi resources for 100 days in a row! This 100-day countdown will end with the game-changing release of Divi 3.0, including our brand new visual editor built from the ground up using React. Divi 3.0 will change the way you build websites with the Divi Builder forever!
Let the countdown begin.