Welcome to Day 49 of our Divi 100 Marathon. Keep tuning in for 100 days in a row of awesome Divi resources as we count down to the amazing release of Divi 3.0 on the final day of the series!
---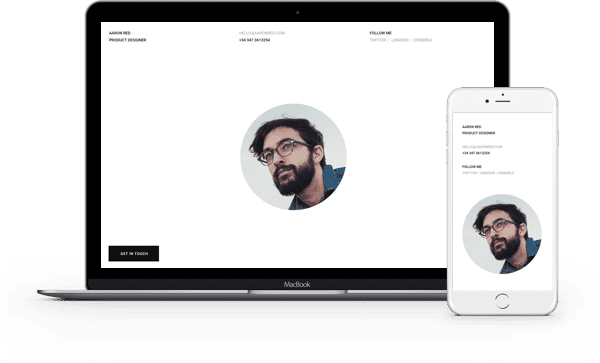 Today we are proud to present yet another interesting and attractive layout pack for you to use on your Divi websites: The Profile Pages Layout Pack. This layout pack provides several different takes on the concept of a profile and also takes advantage of our blank page template. Check it out!
Downloading & Using The Free Divi Profile Pages Layout Pack
To use the Free Divi Profile Page Layout Pack on your own Divi website you will first need to download it using the button below. Next, locate the file divi-100-profile-pages-layout-pack.zip in your downloads folder and unzip it. Then, navigate in your WordPress admin to Divi > Divi Library and click the "Import & Export" button at the top of the page.
When the portability modal pops up go to the import tab. Click the "choose file" button and select the All.json file or any one of the profile page options below it. Then click the blue "Import Divi Builder Layout" button and wait for the import to complete.
Once the import has finished you will now have the ability to load your new profile page layout(s) on any builder powered page by going to Load From Library > Add From Library. Be sure to use the blank page template with this particular layout pack!
Subscribe To Download For Free
The Divi Profile Pages Layout Pack
The Profile Page Layout Pack is perfect for personal landing pages within a larger site or even for micro "about me" websites. Just install the layout pack, take your pick from the styles below, or mix and match to come up with something all your own.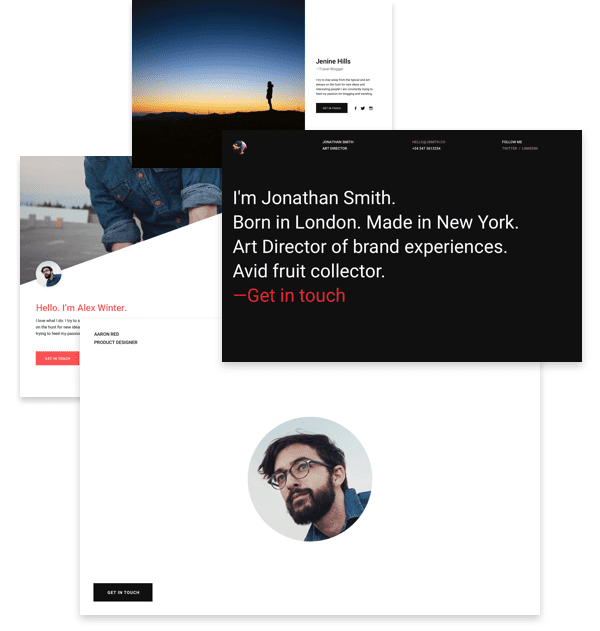 Tomorrow: Learn To Prep Image Assets In Photoshop For Use In Divi Posts Or Pages
In tomorrow's blog post we're going to be sharing some tips and best practices for how you can prep your image assets in photoshop for better Divi posts and pages. While this topic may not seem super exciting or glamorous it's the small details like the ones we're going to cover that end up making a big difference when used repeatedly across a whole website or multiple projects. You won't want to miss it!
Be sure to subscribe to our email newsletter and YouTube channel so that you never miss a big announcement, useful tip, or Divi freebie!

Divi 100 Day 49
The Countdown To Divi 3.0
This post is part of our Divi 100 marathon. Follow along as we post free Divi resources for 100 days in a row! This 100-day countdown will end with the game-changing release of Divi 3.0, including our brand new visual editor built from the ground up using React. Divi 3.0 will change the way you build websites with the Divi Builder forever!
Let the countdown begin.