Hey Divi Nation, we're back with another full length episode. This time around we're talking about Divi as a side hustle. Something we don't normally talk about because it's so easy to make a full time living with Divi. But hey, when that's the case, why not encourage folks looking for a fun, fulfilling, and profitable side hustle to look into Divi too? That's what this week's guest Jared McDowell does and he couldn't recommend it highly enough.
Establishing a Divi Powered Side Hustle with Jared McDowell – The Divi Nation Podcast, Episode 63
[powerpress]
In this episode I get to interview Jared McDowell of JMAN Designs out of Texas. Jared is a really active community member on the Divi Facebook groups and on the blog. He's also got a really great story and approach to working with WordPress and Divi.
For Jared, web design is a side hustle. It's not something he wants to become his full time job, but it's a passion he enjoys and something that earns him extra cash—which is always nice.
During the course of our conversation Jared shares with us how to balances a full time job, family life, and a web design side hustle. We talk tools, best practices, and more.
All that, in today's episode of Divi Nation, the official Divi podcast.
Subscribe To Our Youtube Channel
All Subscription Options:
Show Notes
Jared's Essential Divi Side Hustle Tips:
Be honest with yourself. Know what you are capable of and what your schedule and life season will allow.
Get organized. Focus upfront on getting all of your systems and workflows ironed out so that you can be as efficient as possible with the time you do have. Jared recommends using Microsoft OneNote or something similar that allows you to sync your tasks/project planning across all of your devices.
Invest in yourself on a regular basis. Make sure you're growing as a person and a designer–not simply working all the time.
Divi Nation Announcements
Our Next Freebie: The Divi Restaurant Layout Pack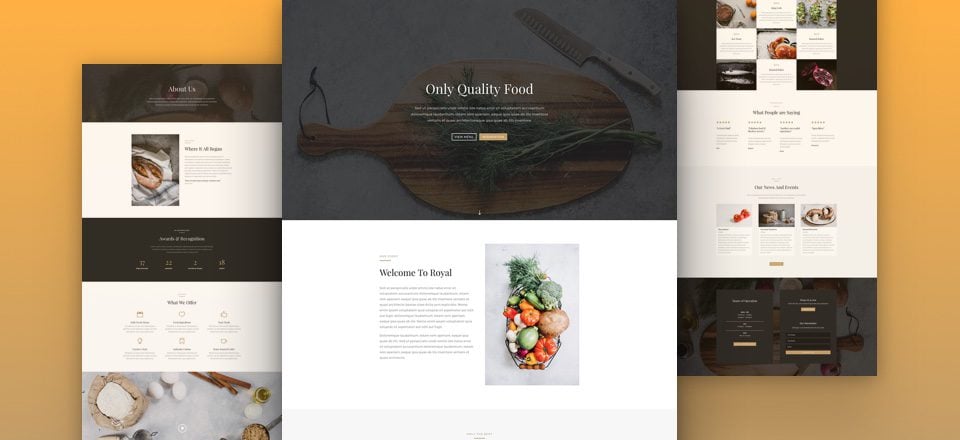 Monday October 9th we will have a brand new FREE Divi Layout Pack for you dedicated to Restaurant Websites. So if you've got a restaurant or one of your clients does, this freebie is for you.
Join Us at WordCamp US in Nashville, Dec. 1-3
I'd also like to announce our next Divi Nation Meetup! Well, the next one that myself and our staff will be hosting anyways.
If you're coming to WordCamp US in Nashville this year we're going to be hosting a Coffee and Pastry Meet and Greet before the first sessions of the conference so that members of our community can get together right away and start hanging out. We'll also use this time to give out some Divi freebies like our "Powered by Divi" t-shirts and possibly do some live streams as well.
See You Next Week!
Well that's all for this week's episode. Thanks again to Jared for making the time to be on the show. I hope you enjoyed our chat as much as I did. If you have any questions feel free to leave them in the comments section below!