Whether you want to create a directory or listing style homepage or you just want to put search front and center–Divi's search module will get the job done.
In this Divi Nation Short, I explain how you can achieve the classic "big search box" look using a standard section and Divi's new(ish) search module, which was added back in Divi 2.6.
How to Create a Directory or Listing Style Homepage with Divi's Search Module
Podcast: Play in new window | Download
Subscribe: Apple Podcasts | Android | RSS
Due to frequent requests coming in via email and comments, I thought it high time we created a tutorial on how exactly Divi users can achieve a directory or listing style homepage where the focus is a large search box call to action. That's exactly what you'll get in the video above. Or, if you prefer text and screenshots, see the summary below.
Subscribe To Our Youtube Channel
All Subscription Options:
Summary: Creating a Directory or Listing Style Homepage with Divi's Search Module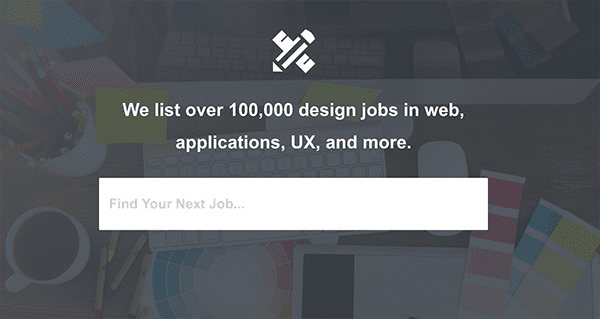 When creating directory or listing style websites, search is pretty important. That's why it's become something of a trend to put that search functionality front and center on your main landing page. Using Divi's search module (and other builder elements) this is quick and easy to accomplish.
Above you can see the final result of my own effort. I created a home page for a fictitious design jobs website and created a homepage whose primary call to action is for visitors to search the job listings.

On the backend you can see that my standard section consists of four modules: an image module for my logo, a text module for my descriptive copy, a divider for some space at the bottom, and of course my search module–which I've highlighted above.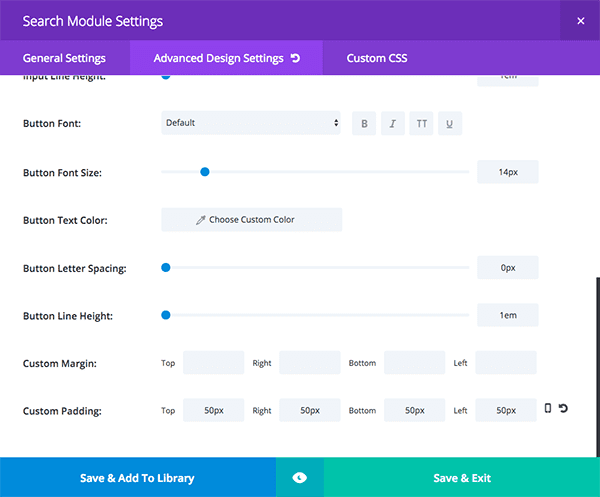 Within the settings for the search module you have the ability to each element that makes it up. In addition to adding some custom placeholder text, I chose to place make my search box big and blocky. This was done by adding some extra padding to expand the input field–as you can see above.
Wrapping Up
Well that's all for this Divi Quick Tip. I hope you learned something new and valuable to stick in your toolbox. If you have any questions about what I went over above please feel free to drop them in the comments section below. You can also request new Divi Quick Tips for me to cover in the future.