Hey Divi Nation!
Welcome to the first Divi Nation Community Report of 2019! Since our last update, we've had 4 new Meetup groups come on board, and several new members join. The Divi Nation is now comprised of ~1,824 members, spread out between 22 Groups, in 10 countries.
Want to become a Meetup host in your area? Or have any questions about what being a host entails? Feel free to email us at [email protected]
The Divi Nation Meetup Network by the Numbers
Total Members: 2,069
Total Groups: 22
Total Events Hosted: 236
Total RSVPs: 670
New Members (Last 90 Days): 754
New Groups (Last 30 Days): 4
New Group Pipeline: 9
Let's Welcome Our New Meetup Groups
The beginning of the year has started off with lots of interest from Divi enthusiasts wanting to form new groups around the world. We're excited to introduce 4 new groups (including in two new countries – Peru and India!) that came on board just in the last month. Be sure to check out their groups if you're in the area!
See below for introductions (in the host's own words) and info on their next Meetups.
Divi Lima in Peru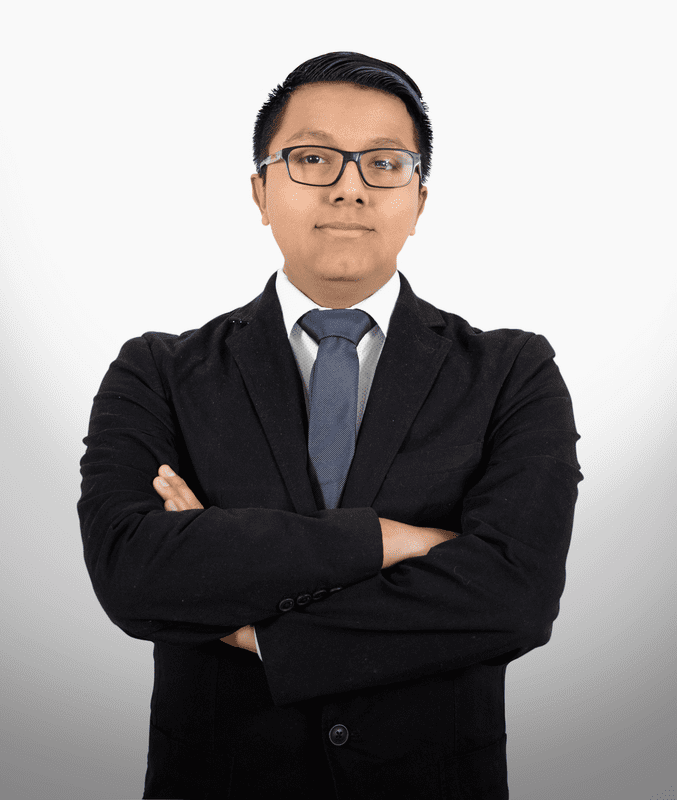 Meet the co-host, Marcos Alarcón:
I am Marcos Alarcón, the Executive Director at uxbrand – Agency of Design and Technology. I am passionate about digital media, entrepreneurship, innovation and startups.

In recent years, I have developed personal web pages and for clients, which led me to found uxbrand, where we provide design and technology support to businesses in various sectors in Peru and Latin America. Some time ago, with the development team we met DIVI, a powerful tool that has exponentially facilitated our work. In addition, I am also a co-founder of AECOM Latam, an organization with a Latin American focus, where we seek to enhance the skills of professionals in the digital world, through the use of tools, methodologies and the creation of web pages.

I am excited about the opportunity to share all my knowledge with the DIVI community in Spanish in my hometown, in addition to expanding knowledge and community to other regions.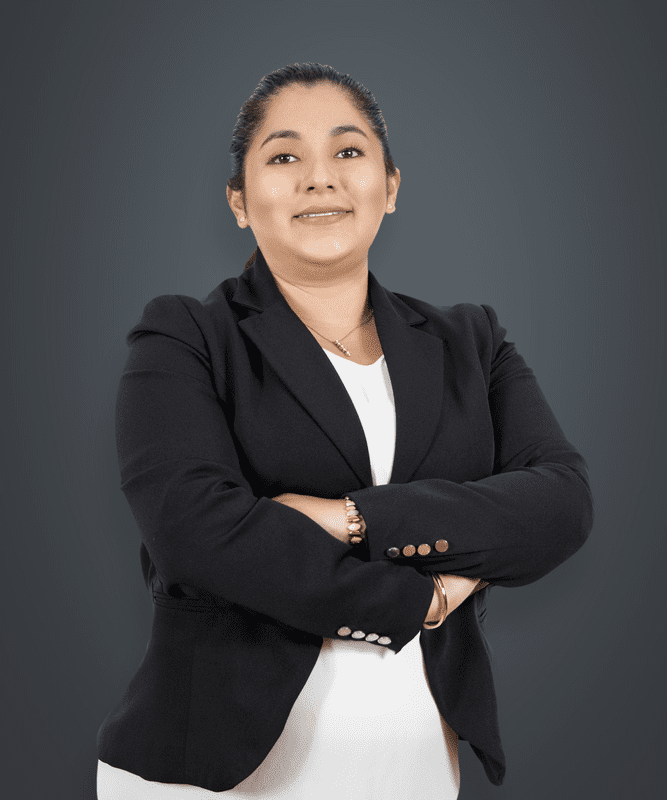 Meet the co-host, Marlene Curi:
I am Marlene Curi and I am a communicator by profession. I am passionate about innovation and technology. I have worked in various business sectors, such as finance and education, but for 3 years I have been the Executive Director of AECOM Latam, an organization in Latin America which aims to enhance the skills of professionals in the digital world, and I am also the Director of Communication and Public Relations at the design and technology agency, uxbrand.

Thanks to my interest in technology, I got to know DIVI and I think it is a great tool that not only developers should use, but also communicators and other professionals, because personally I can say that DIVI has allowed me to be at the forefront of the creation of web pages , which I have implemented in the initiatives I lead.

I am convinced that DIVI will continue to revolutionize the industry and I am excited to be part of that process in my country and region.
Their first event will be on Thursday, March 21st. If you're in the Lima area, stop by!
Divi Bucks County in Pennsylvania, USA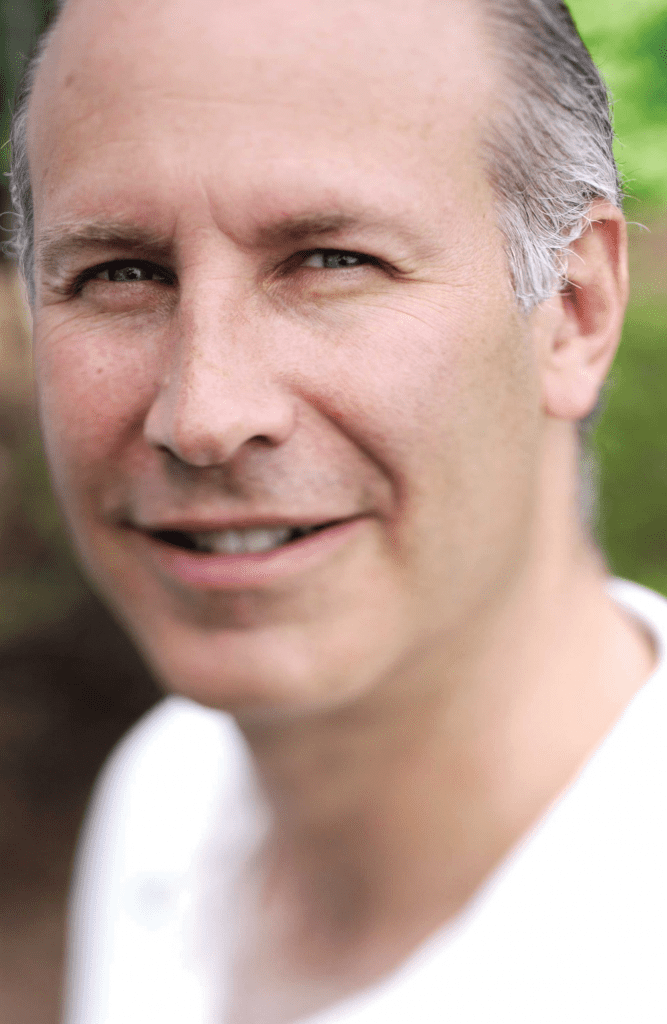 Meet the host, Andrew Cantor:
Andrew is an award-winning Designer and Creative Director who has worked extensively with high profile clients developing marketing and communication strategies.

Andrew started this multimedia, multi-disciplined interactive design firm called Cantor Design in 1987 after many years as a creative director in various New York ad agencies and direct mail firms.

For the past 33 years, Andrew has worked on branding, collateral, direct, and interactive campaigns for Fortune 50 companies. His client list is a who's who of the business and creative fields in which he travels. From Pfizer, AIG, Chartis, New York Life, Credit Suisse, Marsh Financial and Seagrams, to Frank Sinatra, the Beatles and the Grateful Dead, just to name a few.

Andrew holds a BFA from the Philadelphia College of Art, is a member of the Art Directors Club of NY and AIGA of NY, as well as a former APDF Executive Board member, and former UArts Alumni Council member.
Their first event is on Wednesday, January 30th. If you're near Bucks County, Pennsylvania, be sure to check out the Meetup group!
Divi San Diego in California, USA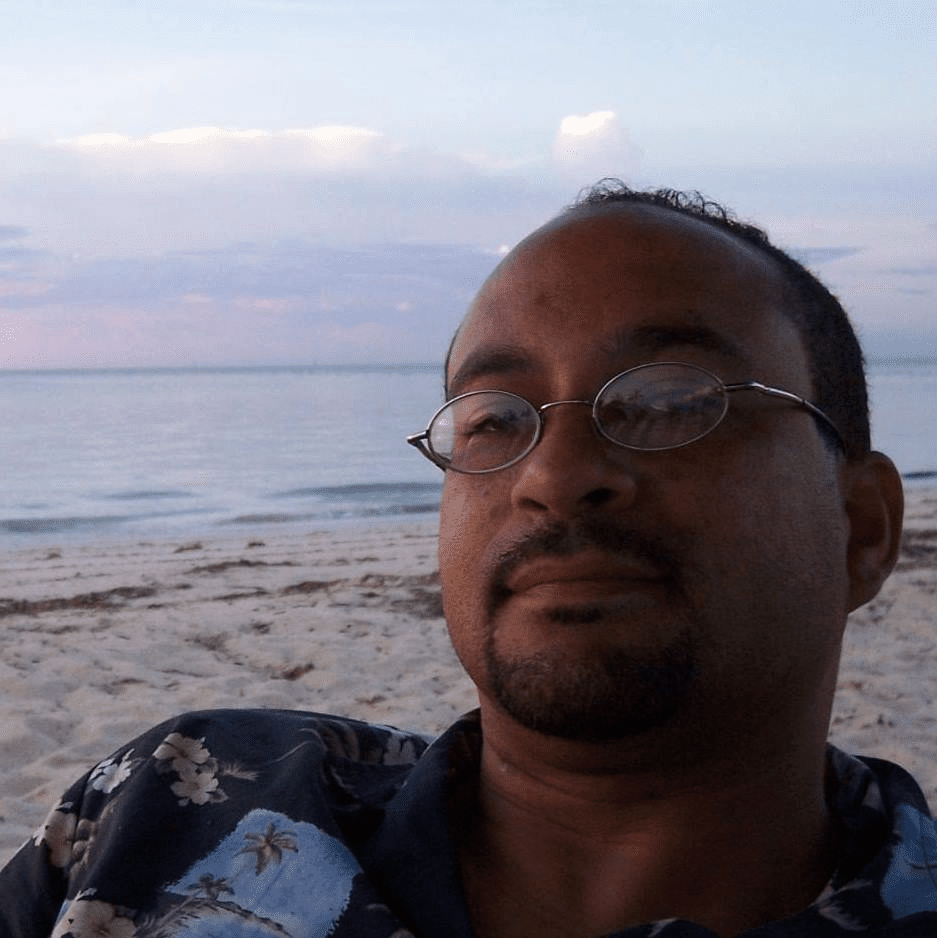 Meet the co-host, Marcus Boyd:
Designer of the WordPress plugins E2Pdf and PRO2PDF since 2015, owner of a property/casualty insurance agency since 2003, and a good ol' fashion self-taught IBM computer network and database guru since 1982. I manage 46 active URLs – and counting – with Divi deployed on 41, and dozens more deployed on subdomains.

And finally… I'm a service-connected disabled U.S. Navy veteran who's beyond excited to host the Divi Nation – San Diego Meetup!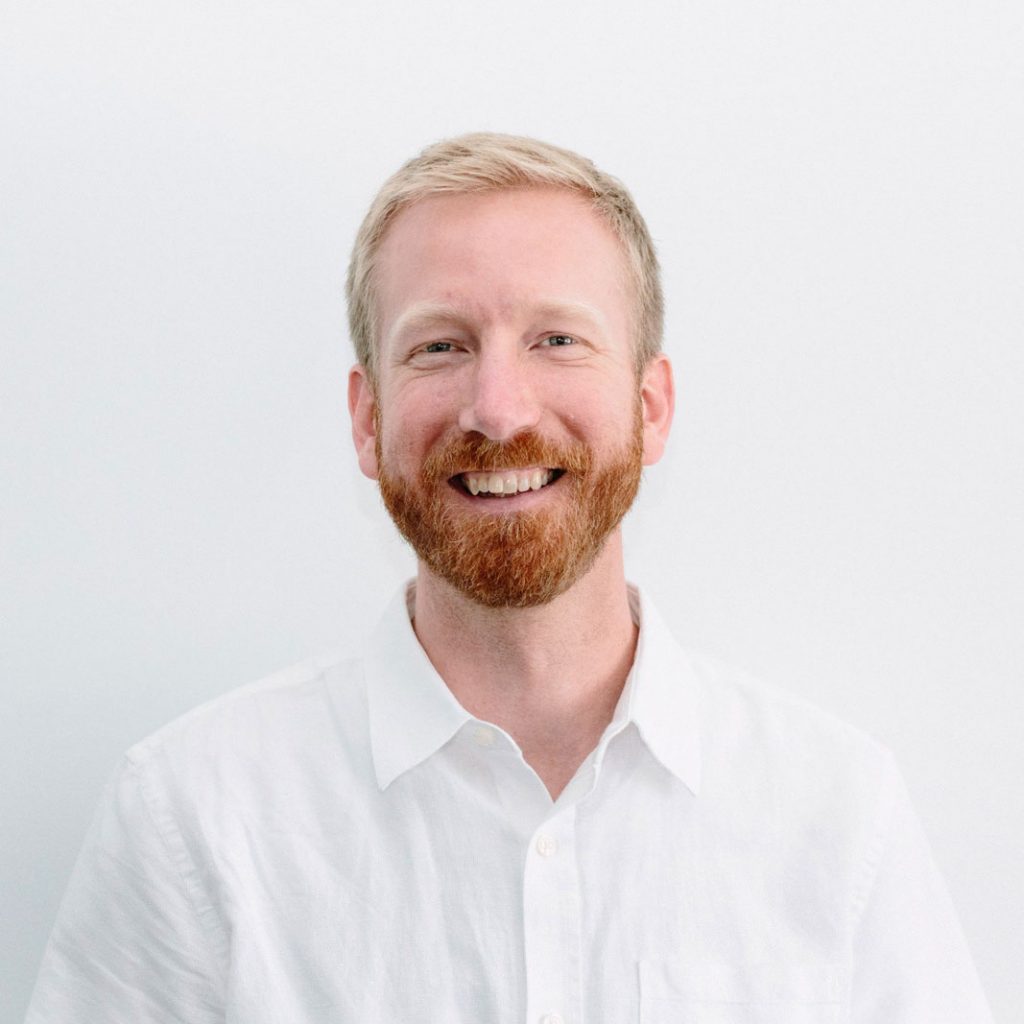 Meet the co-host, Ryan Berg:
I began creating graphics on my Dad's Atari computer in the 80s and started trying to direct movies on my toy handheld video recorder at the age of 8. But I took a break from creative work to focus on other endeavors. I stumbled upon a graphic design job in my early 20s and it reignited my passion to be creative. I headed off to grad school in Baltimore, Maryland to study graphic design.

I was fortunate enough to gain experience at large agencies like the American Red Cross, The Atlantic Media Company, the San Diego Housing Commission, and Arrowhead General Insurance.

I had been doing freelance design work on the side for about 7 years when I decided to take the leap and create my own company, Soul & Heart Creative. I learned WordPress in 2013 and quickly fell in love with building websites. When I found Divi in 2015, it was exactly what I had been looking for – something that allowed me to design and build sites visually within WordPress and I have used it almost exclusively for the past 3 years.

I recently rebranded to focus my efforts on working with my ideal client, people working hard to help others. Now I strive to do the same both in the design work I do, and in the community.
Their first event was held on Thursday, January 24th. If you're in the San Diego area, be sure to join their group and find out when their next event will be!
Divi Pune in India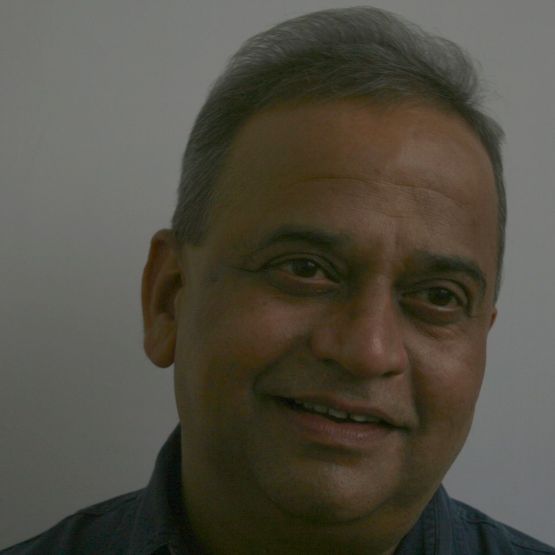 Meet the host, Sandeep Apte:
Sandeep Apte. A simple person who leads a simple life and who loves to express himself as simply and easily as possible! Lives in Pune, INDIA.

Writer. Across diverse media. Writing a film right now and a web series. Has written for newspapers – Mid Day, Khaleej Times (Dubai), Loksatta among others. Yes, he writes in three languages – English, Marathi & Hindi!

This writer has also sold Swiss Army Knives, represented the Financial Times (Yes the FT!), worked in India's finest advertising agencies, been visiting faculty at various business schools, conducted theatre workshops …

A post grad in Management & Sociology. Enjoys understanding and working with all sorts of people! Takes pride in being a good team player. Conducts training programs in team working, leadership and something called behavioral competencies! 'How to conduct good interviews?' – he has trained more than 9000 people on that alone!

Making a comeback to the internet – passionate about the medium. Enjoys working with people who write simple code and create simple designs. Loves WordPress, Elegant Themes & DIVI for the simplicity!

As all media immerse into the web – he is now working online again! Trying to build a bridge between cutting edge Mind Sciences with meditation processes like TANTRA & ZEN!

And yes, a music buff who enjoys all sorts of music – especially the work of Shankar Jaikishan!

Check out his web site: www.transformtantra.com
Their first event will be on Saturday, February 16th. Be sure to join the group to get more information on their future events!
Updates from Existing Groups
Our current groups have started out 2019 with a bang! Divi Atlanta has a new host that we're excited to introduce. Divi Jacksonville, Divi Paris and Divi Philadelphia all had their first events, and other groups had several interesting topics they covered.
See below for an update on what our current groups have been up to.
Divi Atlanta in Georgia, USA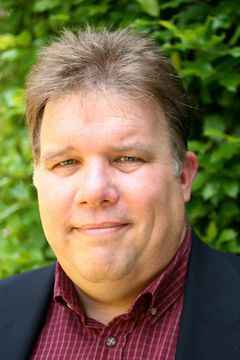 Meet the new host, Mark Treager :
I have been working in the internet space since 1993. Seen a great deal of changes over the years and have been in WordPress from its early beginnings. Discovered DIVI about 6 months ago and LOVE, LOVE, LOVE it! Looking forward to learning more from the amazing DIVI Nation Atlanta!!
Be sure to join Divi Atlanta if you're in the area and find out more info on their next event!
Divi Paris in France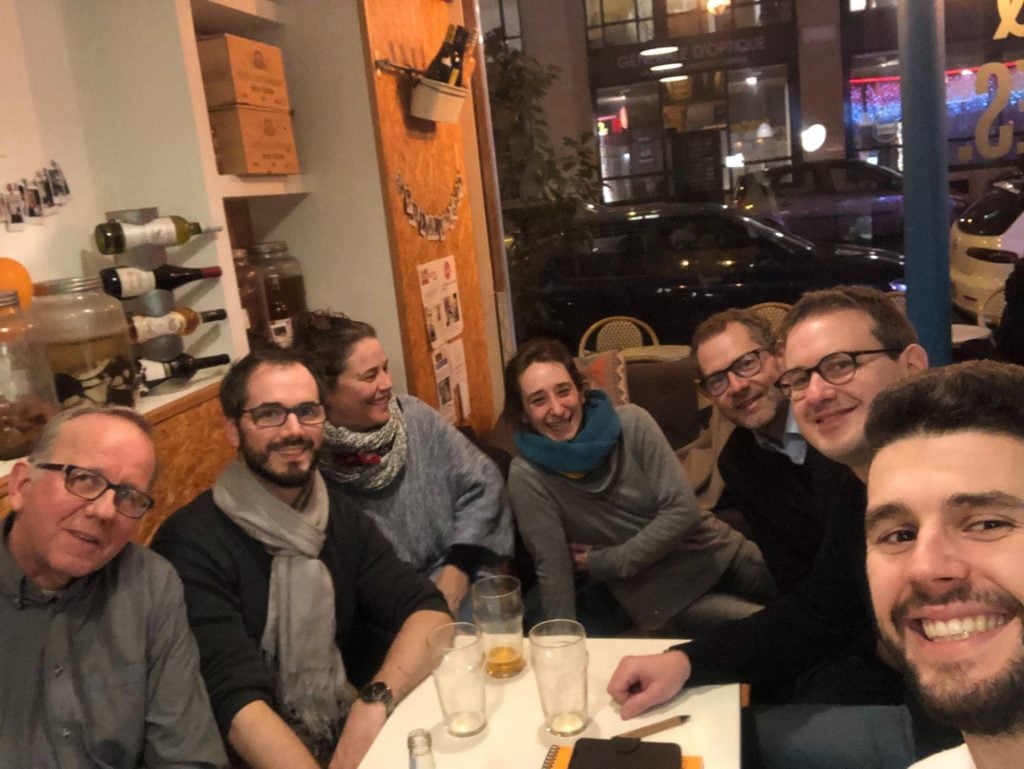 From the Host, Julien Guiard:
The first Divi Paris Meetup took place in a bar and there were 9 people total.
After a brief discussion of what new members want to learn about and discuss, we talked about how to be a successful and productive freelancer using the Divi Theme and how you can use it to improve workflow.

It was a real pleasure to talk with other users in the local area and exchange experiences. Come see us at the second Divi Paris Meetup in February!
Join Divi Paris below to join their next Meetup!
Divi Jacksonville in Florida, USA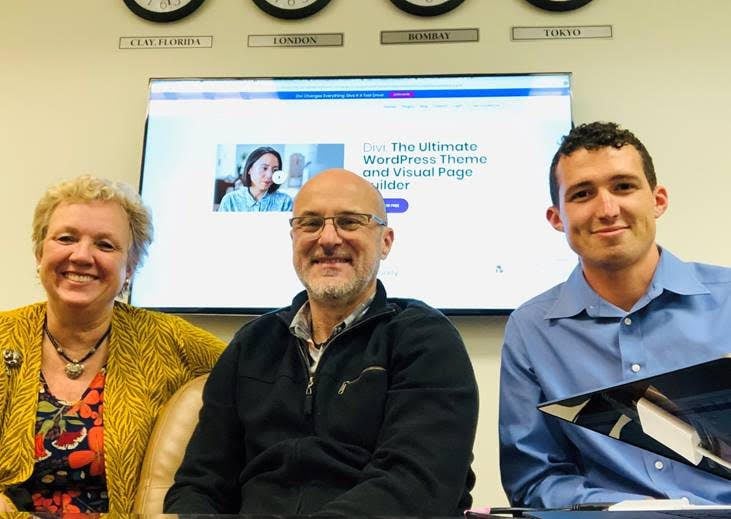 From the Host, Catrine Fredrikson:
Divi Jacksonville's first meetup took place on a Florida-cold night in January with a small yet engaged group.

Our program was simple, but kept us active all evening with the sharing of ideas, resources, questions, and answers. We shared Divi support resources, talked about our latest Divi sites, discussed our favorite plugins and came up with ideas for our next few meetings.

We are looking forward to our February meeting focused on "Divi & Gutenberg".
Join the group below and RSVP to their next event!
Divi Irun in Spain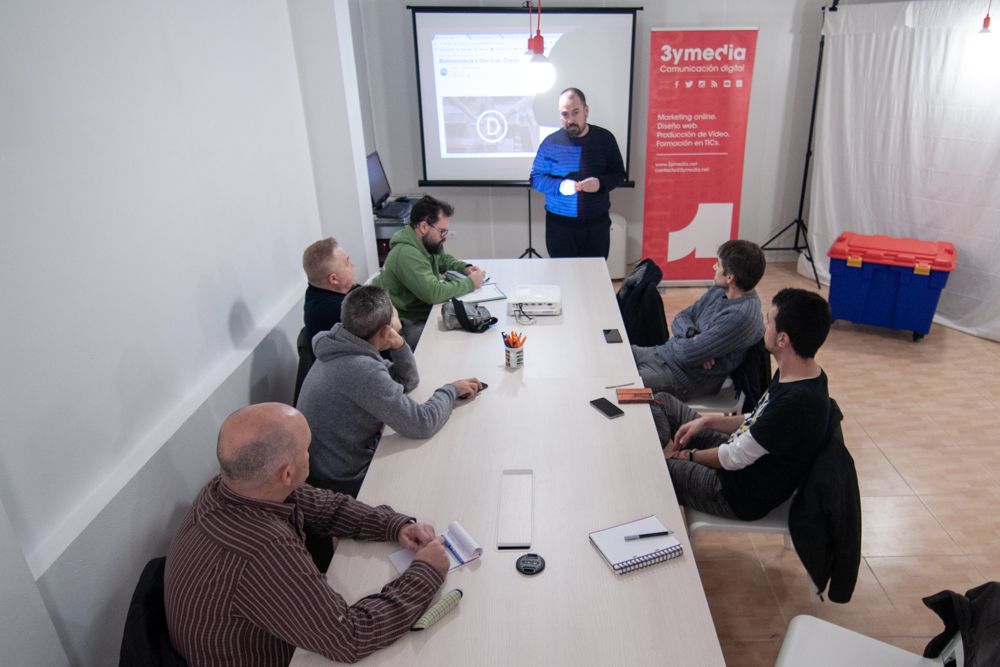 From the Host, Pablo Moratinos:
Divi Irun has grown a lot in these last two months. We have already reached the 42 members! One of the ideas towards which we have oriented our meetings is to create the group's website during the meetups, learning to use the visual constructor and working on the most frequent web design techniques.

For example, in addition to knowing the generalities about Divi, we have learned to create a child theme, and in our next meetup, we will learn to design a very interesting "about me" page.

The work environment in our meetings is unbeatable and we always end up sharing experiences, tricks and tips. It is a pleasure to share meetings with people who are so participative!
Join the group below to check out when their next event is!
Divi Lagos in Nigeria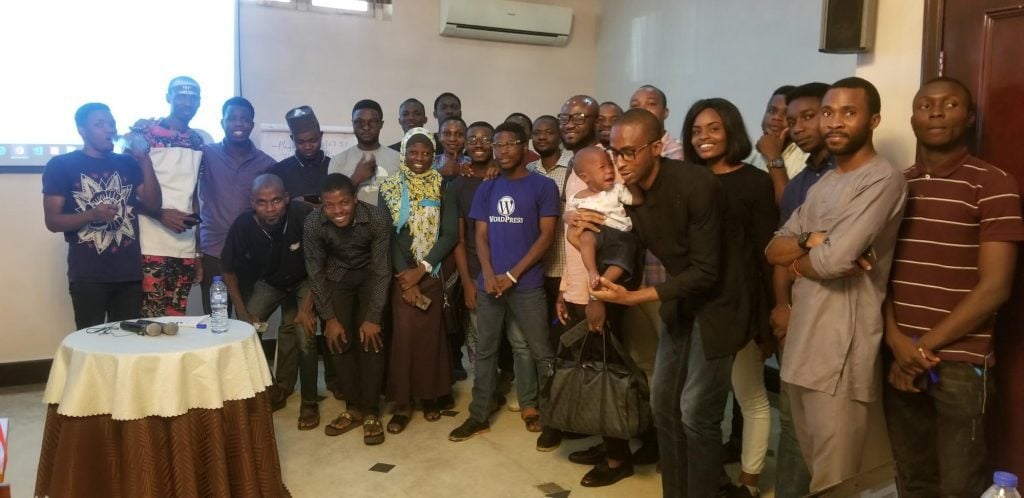 From the Host, Mary Job:
At our January meetup on the 19th, we were able to teach the participants how to use Divi Layouts efficiently. Additionally, we figured that most of our Meetup attendees come partly because they needed to see the awesome power of Divi used by a person. I expect Divi to see more sign ups as we hold more meetups.

The major questions we got from the programmers in our midst was if they could extend Divi with custom codes in pages and themes and subsequently, we will be hosting Meetups around that.
Join the group below to check out when their next event is!
Want to Host Your Own Local Divi Nation Meetup?
Great! We're always on the lookout for people around the world who are passionate about Divi and want to spread that enthusiasm to their local community. We take care of the monthly Meetup fees, and we provide all our hosts with tons of resources to help plan and promote their events, including help with finding a venue and coming up with topic ideas.
Starting a new Divi Nation Meetup group is simple. Just email [email protected] and we will send you an onboarding form. Once the form is complete, we will work together to get your group launched and linked to our Meetup Network. Easy as that!
Not sure if there's already a Divi Meetup Group in your area? Just head to our Meetup Network page to see a map of our current locations.
Disclosure: If you purchase something after clicking links in the post, we may receive a commission. This helps us keep the free content and great resources flowing. Thank you for the support!