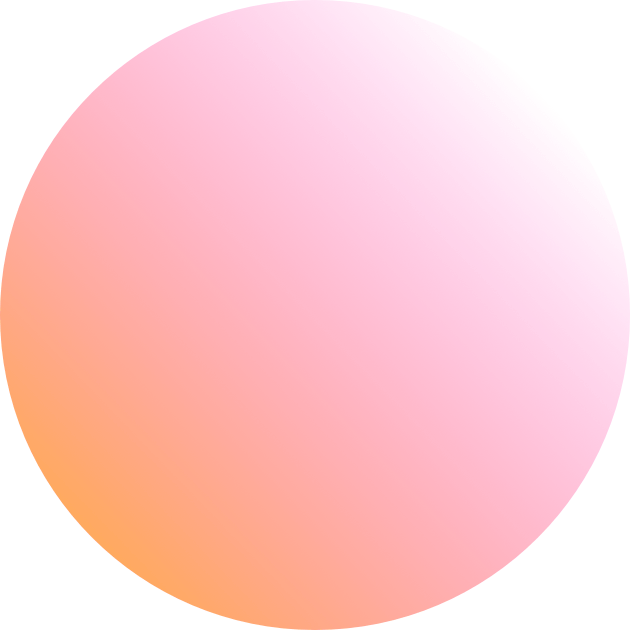 Anniversary
Sale
Elegant Themes is Turning 11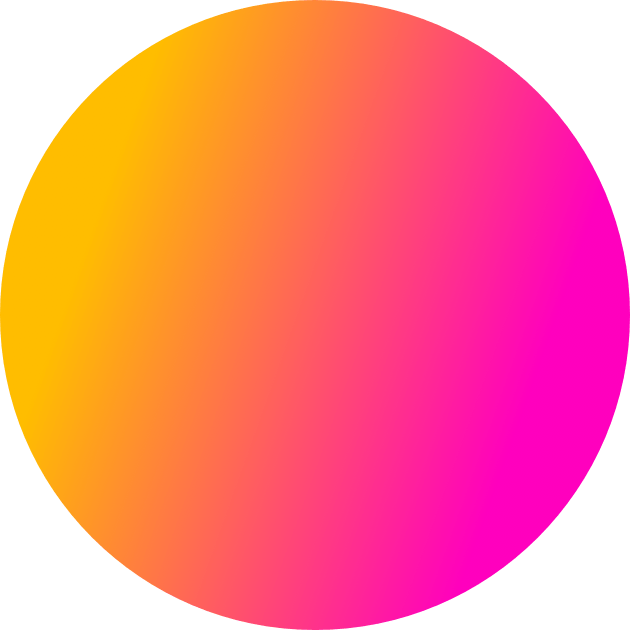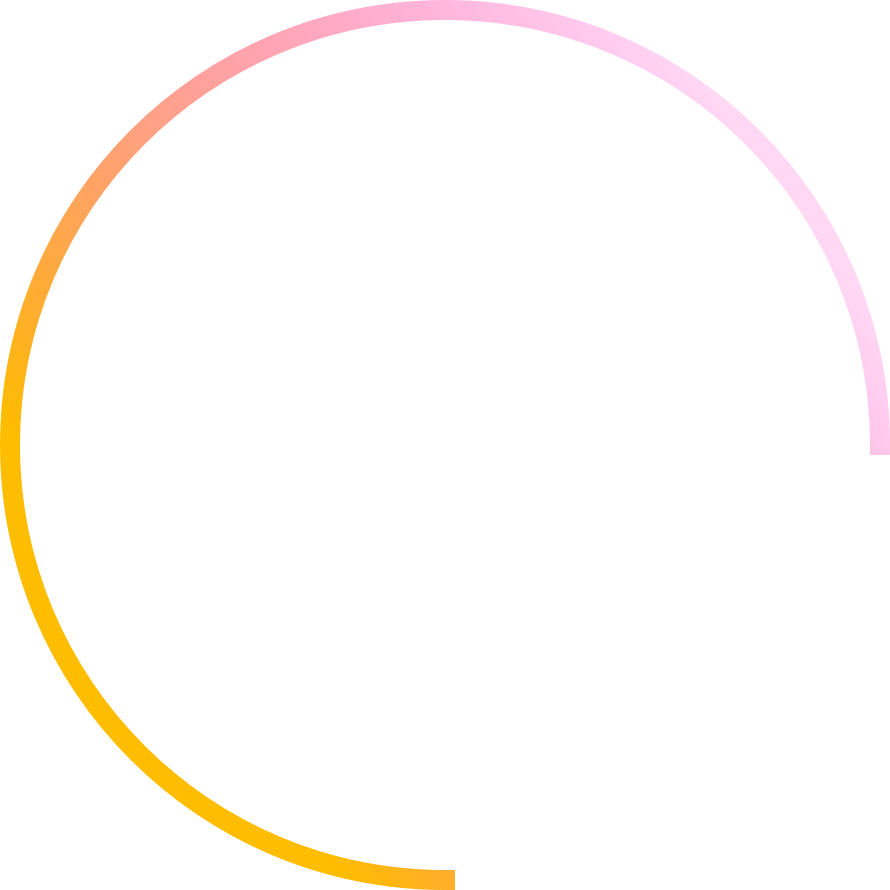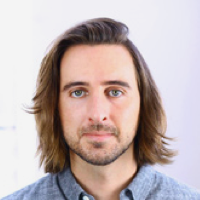 Today Elegant Themes turns 11 years old, and to celebrate we are offering a special anniversary discount to everyone who joins today, and to everyone who upgrades their account to Lifetime. We are offering 20% off, which is double our normal discount and the biggest discount of the year so far. It will only be available for a short time, so don't miss your chance! Head over to elegantthemes.com to claim the deal. I also wanted to take a moment to give huge thanks to the Elegant Themes community for supporting us over the years, and giving us the opportunity to build great software. We couldn't do it without you, and we are looking forward to many more amazing years to come.
Nick Roach, Founder of Elegant Themes
Divi Features Released Last year
Last year was a record-setting year for Elegant Themes when it comes to Divi updates. We set a very aggressive goal to release weekly Divi features, and in the end managed to create 30 amazing Divi updates!
Divi Support Center, Safe Mode, System Status & Remote Access
The Divi Support Center gives you and our support team the tools they need to fix problems more quickly and efficiently, without disrupting your website.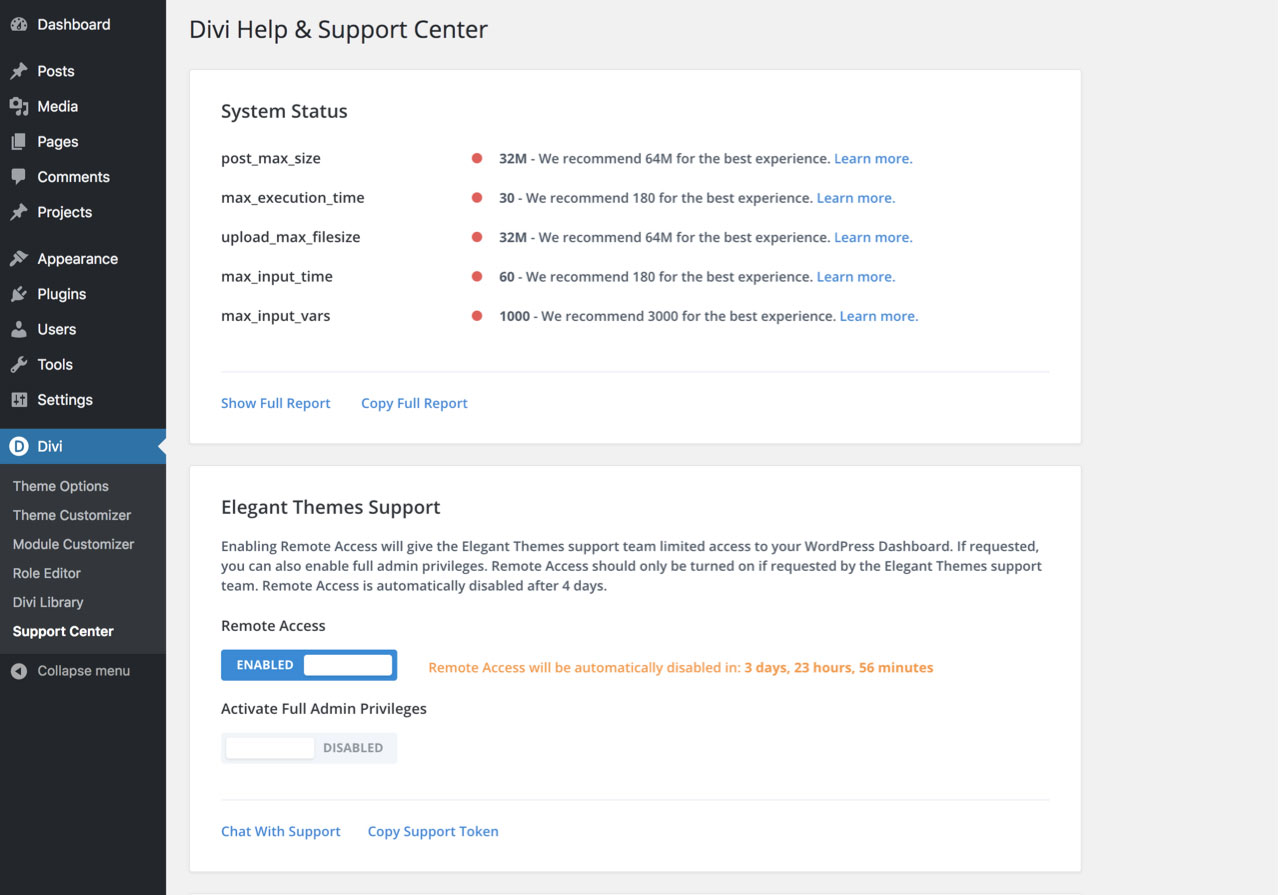 Divi Quick Actions
Do anything, go anywhere and find what you need within the Divi Builder and on your WordPress website with incredible speed. Using simple commands and an intelligent search system, you can really speed up your web design workflow.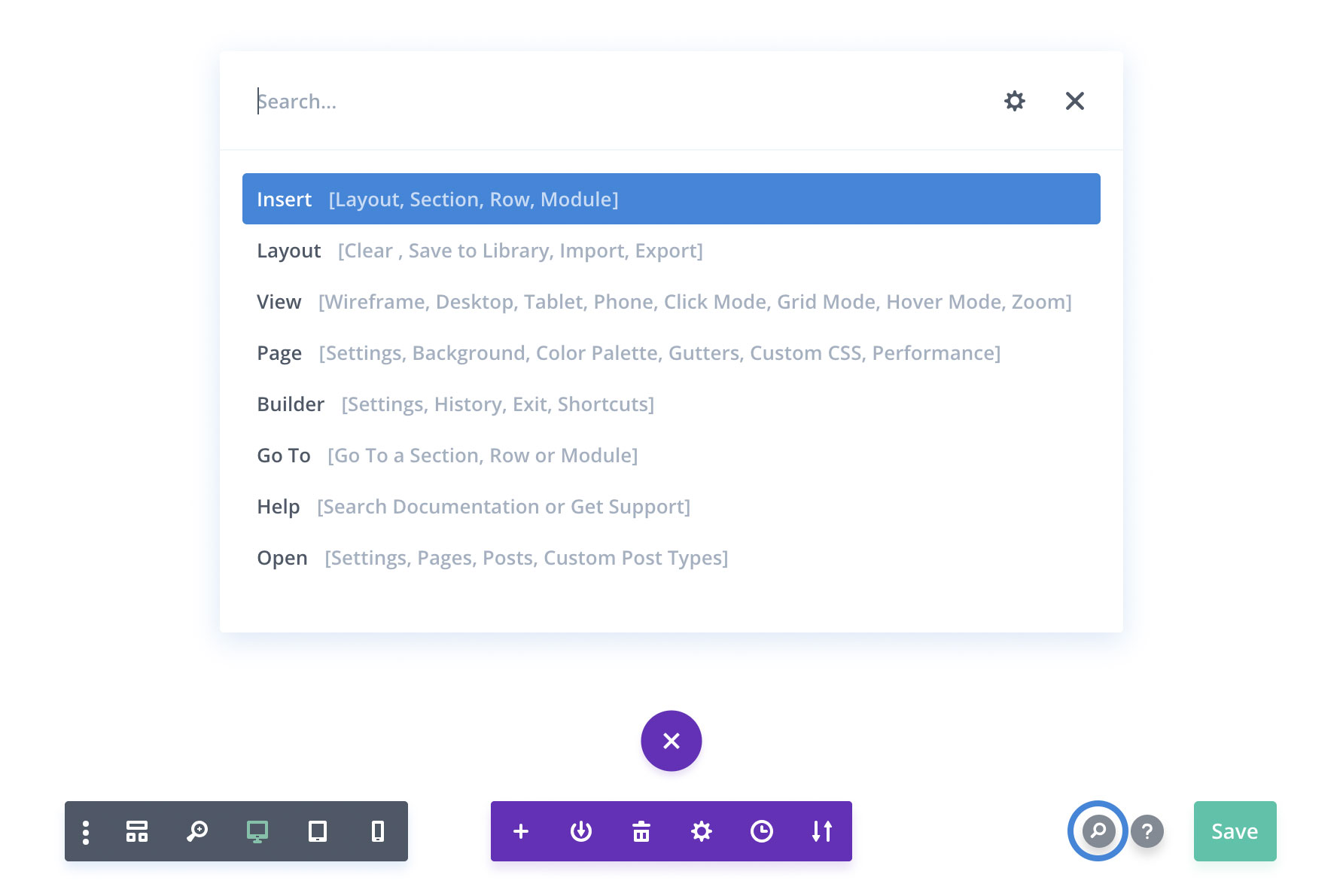 The New Divi Builder Experience
The new Divi Builder experience brings the power of the Visual Builder into the back end, giving you a familiar interface along with all of the great new features that were previously only available in the Visual Builder.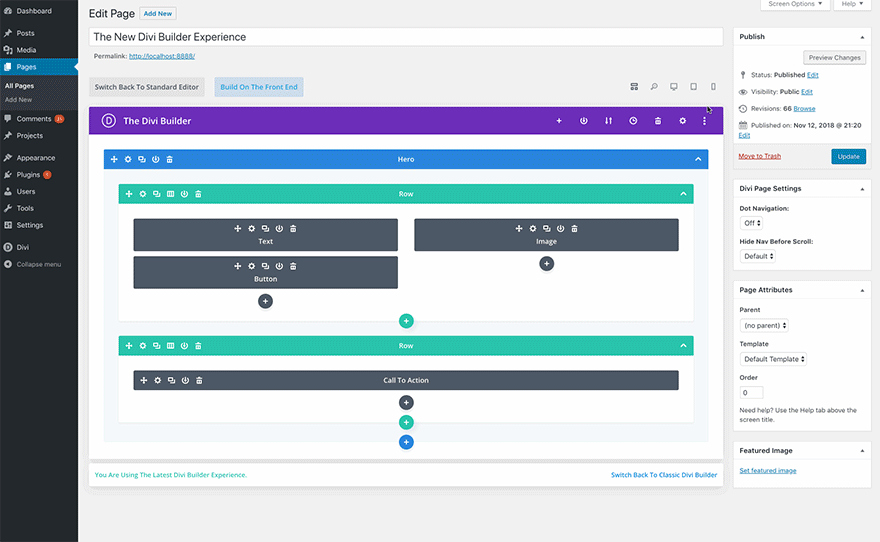 Divi & WordPress 5.0
Using the Divi Builder with WordPress 5.0 is a little different than previous versions. The overall design of the post editor changed, and a new box appears when creating new pages that will allow you to choose between the Divi Builder and the standard WordPress post editor. You can switch between the two at any time.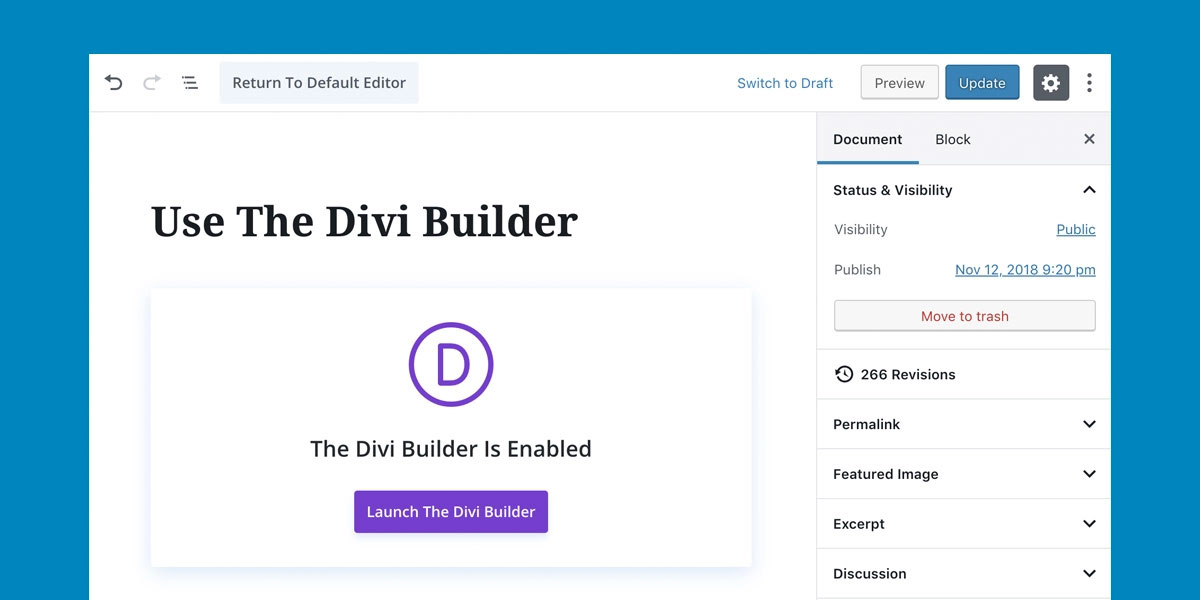 Dynamic Content
All Divi module content inputs now support the use of Dynamic Content, allowing you to build dynamic modules that display information pulled from your database via post meta, custom fields and more.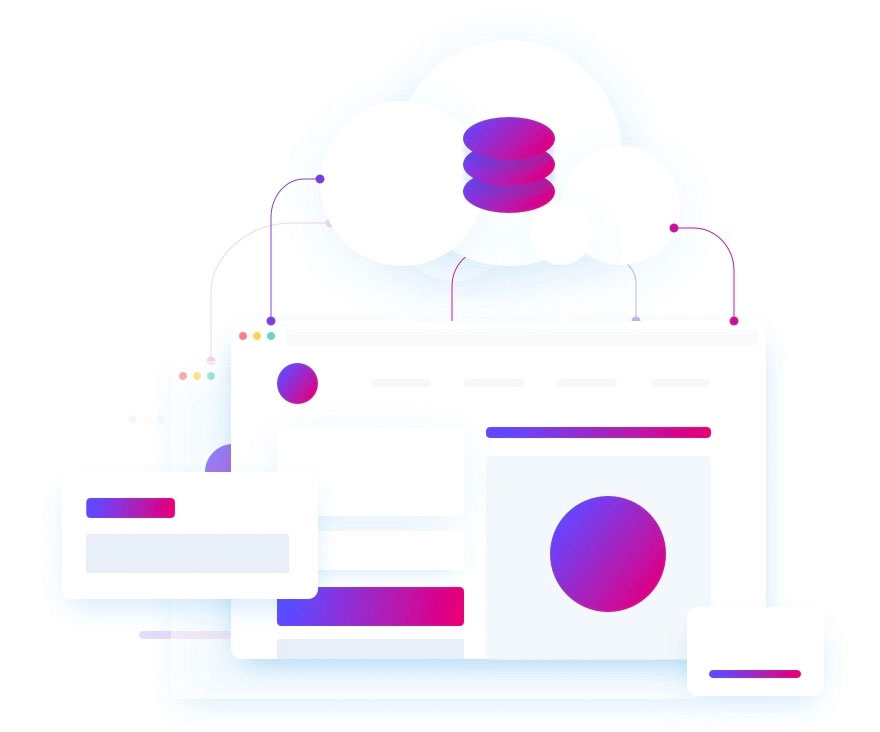 Hover Options
Using hover options, you can create stunning hover effects and transform Divi modules into fun and interactive elements. Our hover option interface is unique and amazingly easy to use. Every design setting in Divi that supports transitions can now be customized on hover with ease.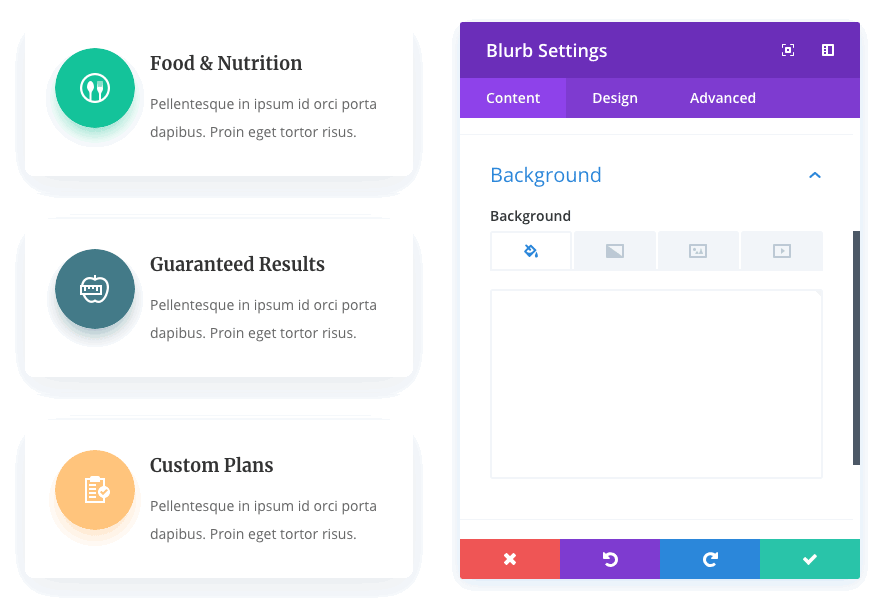 Bulk Editing & Multi-select
Select multiple items at the same time and perform bulk actions to the entire group of elements. You can drag, drop, copy, paste, delete and even edit the design and content of everything at the same time. Instead of making tedious changes to a group of elements one one by one, and over and over again, just select them all and edit everything at once.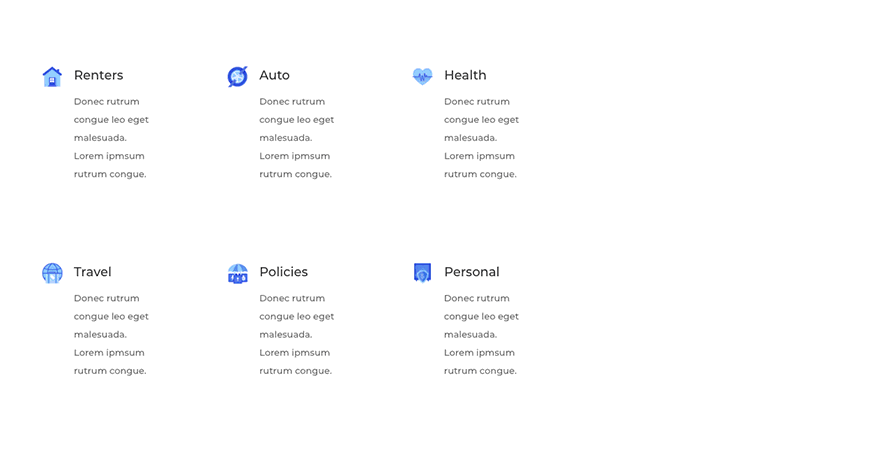 Extend Styles
Extend Styles allows you to take any customized style and extend it throughout the page, or to specific elements within specific locations with the click of a button. If you like a color, font, border style or box shadow, and you want to use it elsewhere on the page or even across the entire page, you can now extend those styles and make sweeping changes in no time at all.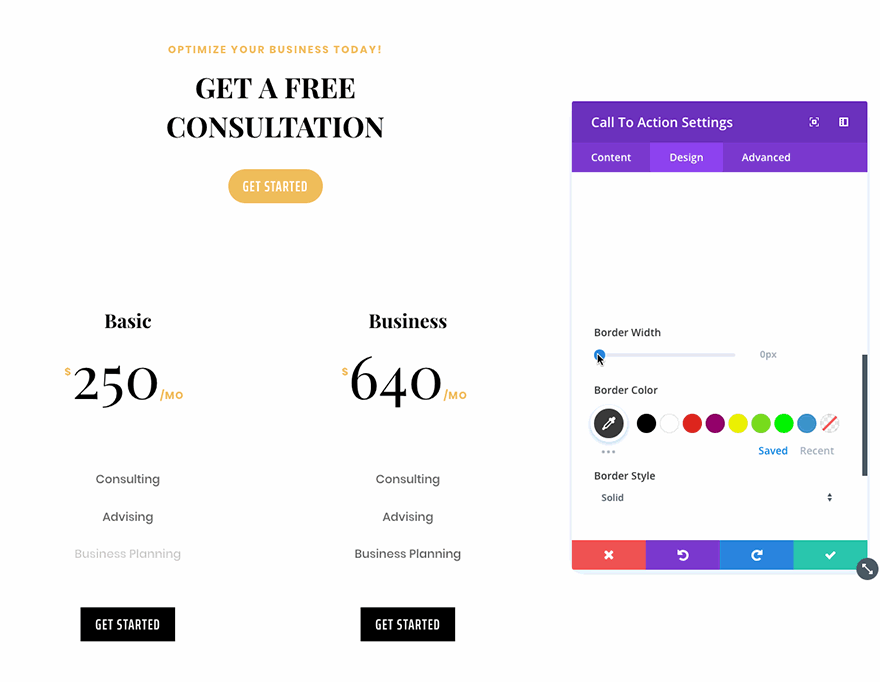 New Column Layouts 
We extending Divi's design capabilities by more than doubling the amount of available column structures, including new smaller ⅕ and ⅙ column types that you can use to build a variety of new designs. These new column structures greatly expand upon Divi's traditionally small selection of columns types and in doing so open up a whole new realm of possibilities.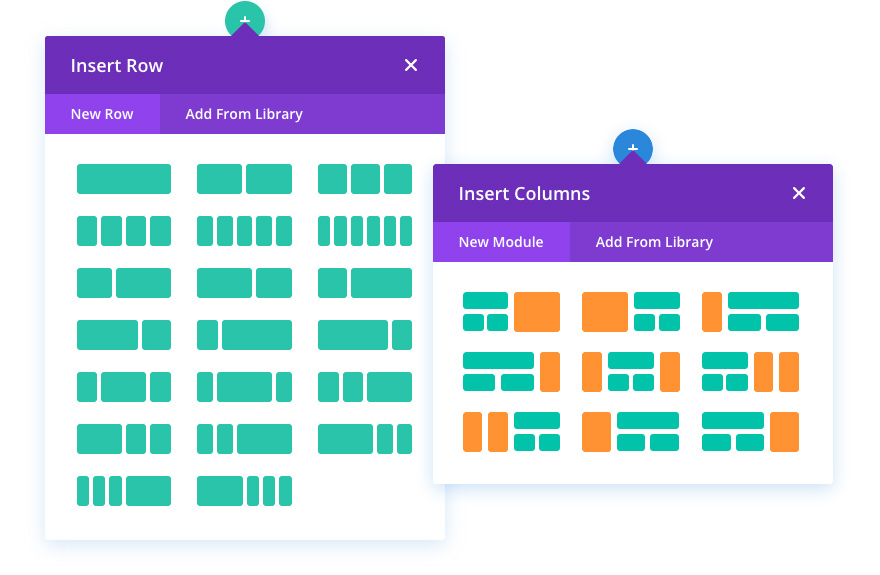 Drag & Drop File Upload
Drag & Drop File Upload for Divi makes it easier than ever to upload a wide range of files to your page, and have those files automatically transform into Divi modules and other design elements on the fly.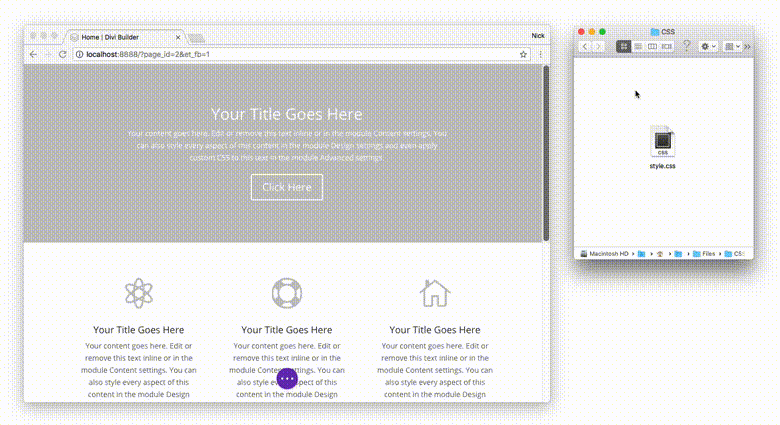 Initial Gutenberg Support
The Divi Builder is now compatible with the Gutenberg editor that was released with WordPress 5.0. You can easily toggle between the Divi Builder and the new editor.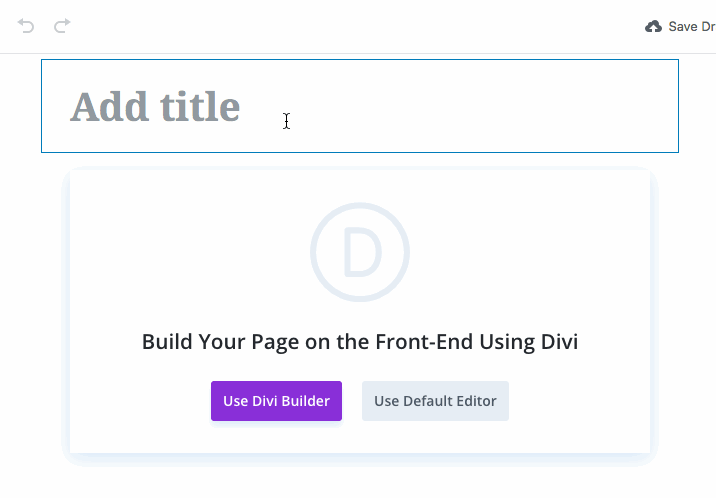 Find And Replace
Everything in the Divi Builder now supports find and replace allowing you to search through your entire page, or a particular part of your page, for specific values and replace those values with something new. This means you can change your entire page's color scheme, fonts and more in a matter of seconds.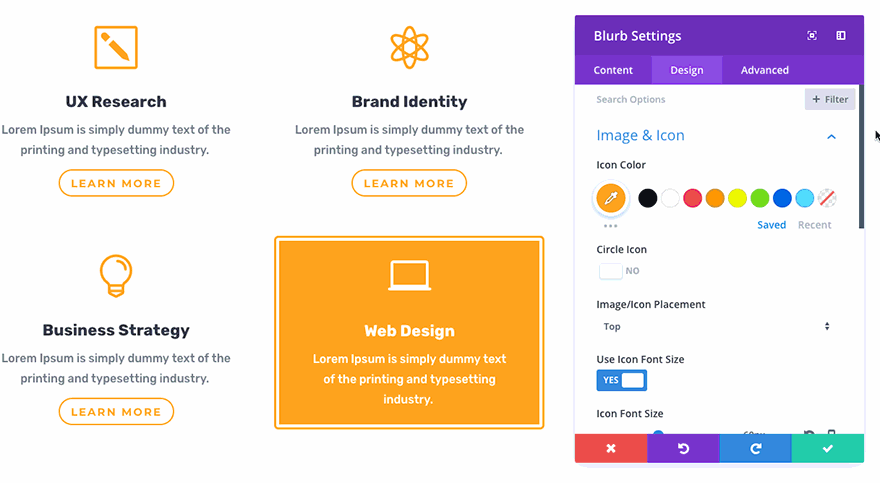 Live Chat Support
A new era of support for the Elegant Themes community focused on personal connections, higher quality conversations and faster response times using a brand new medium. Live Chat is now available for all customers, allowing us to better coordinate our team members and answer your questions quickly.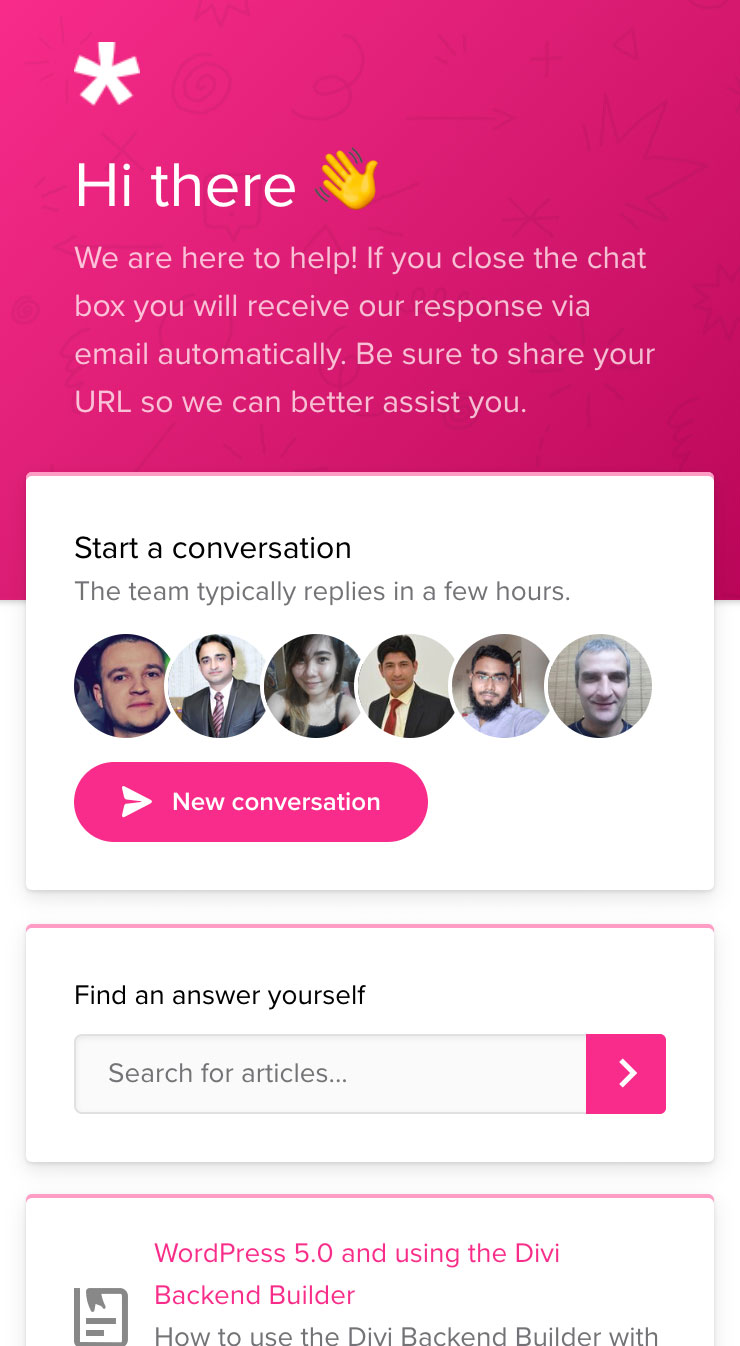 Custom Post Type Support
Divi Builder support for all custom post types, including automatic support for popular post types such as WooCommerce products, The Events Calendar events and more. This means that you can enable the Divi Builder on any type of post and are no longer be limited to standard Divi post types such as pages, projects and blog posts.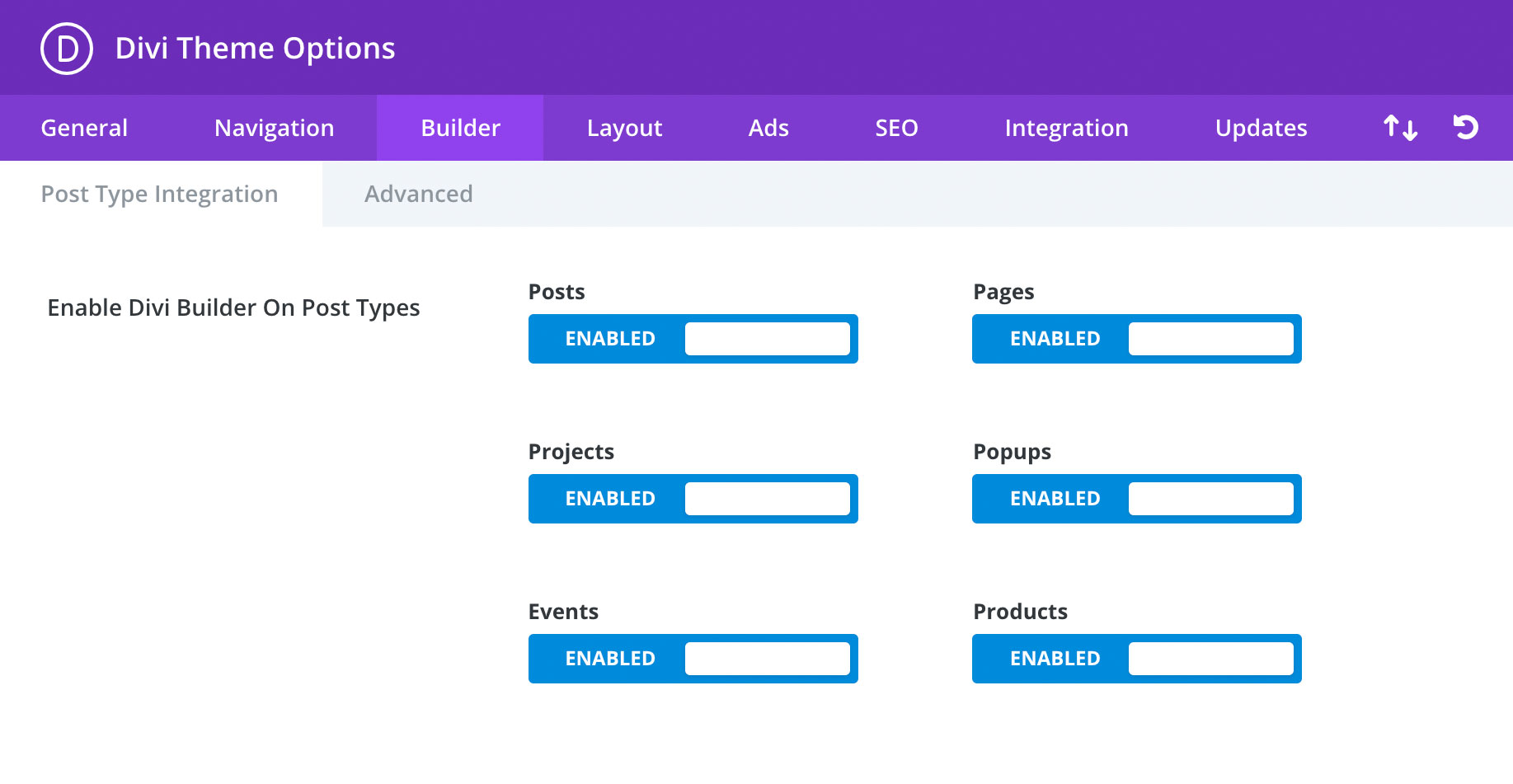 Color Manager & Magic Color Suggestions
The Divi Color Manager is a magical interface that makes it easy to manage colors, access recently used colors and explore the colorscape for new and beautiful color palettes for your website.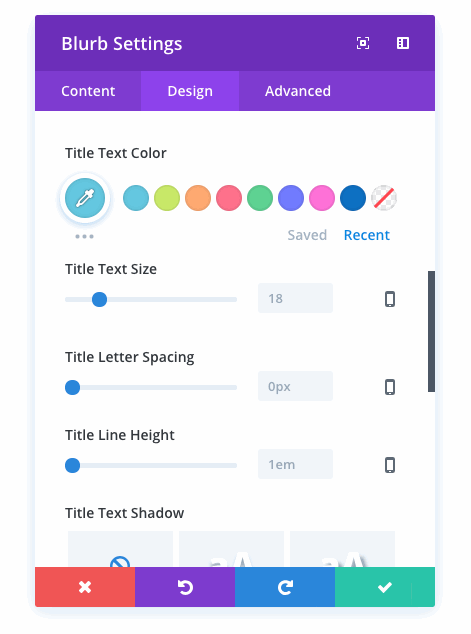 Option Quick Access
A major design efficiency improvement for Divi, making it easier and faster to identify and access design options for every element on the page. The new Quick Access options make it easier to understand which design settings affect which elements, and more importantly it allows Divi designers to access those settings more quickly.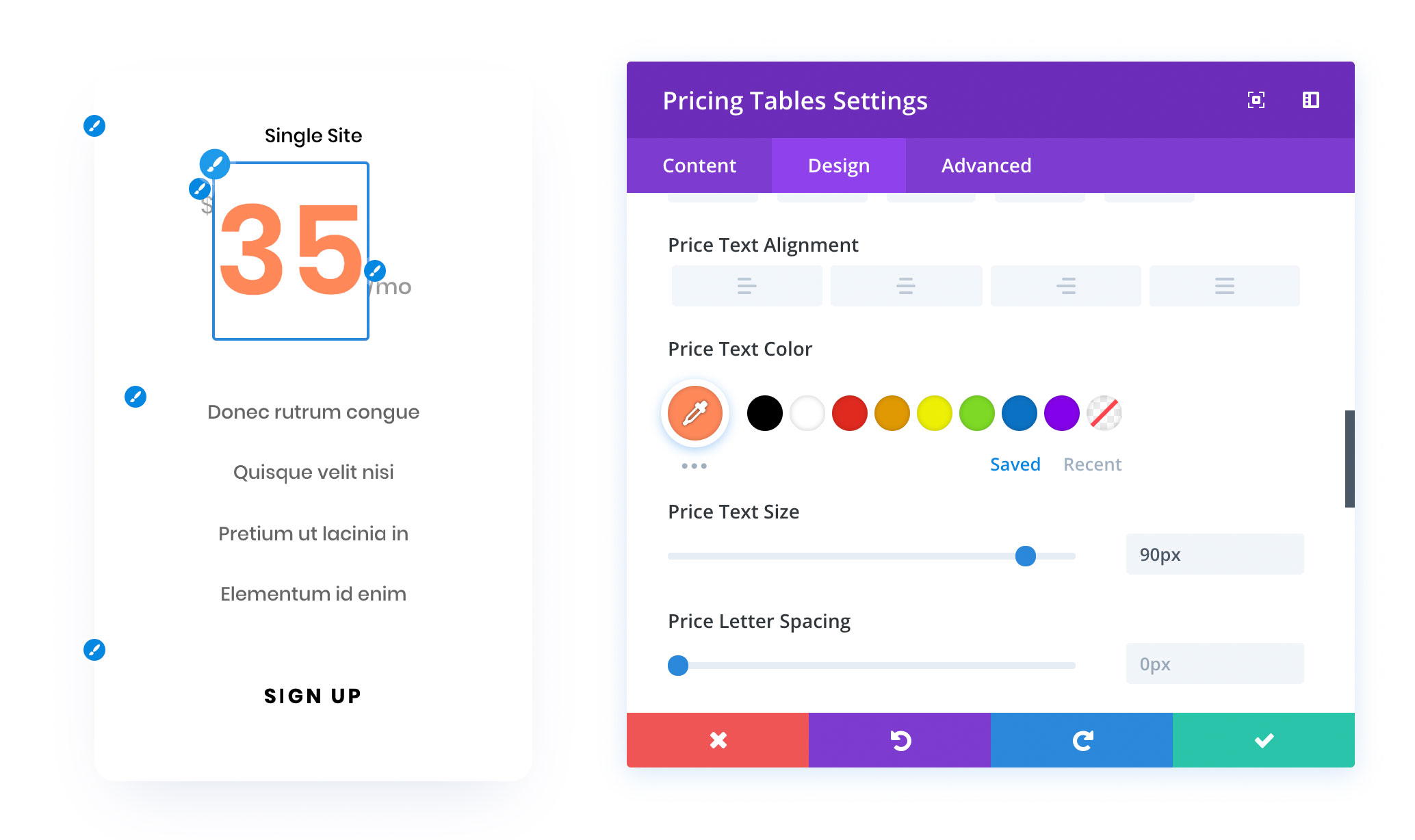 Page Creation Workflow
When you create a new page in Divi, you are greeted by three page creation options. You can start from scratch, or you can jump straight into the Divi Library to load a premade layout. You can also instantly clone any existing Divi Builder page on your website and import it directly into the Visual Builder to jumpstart your new page.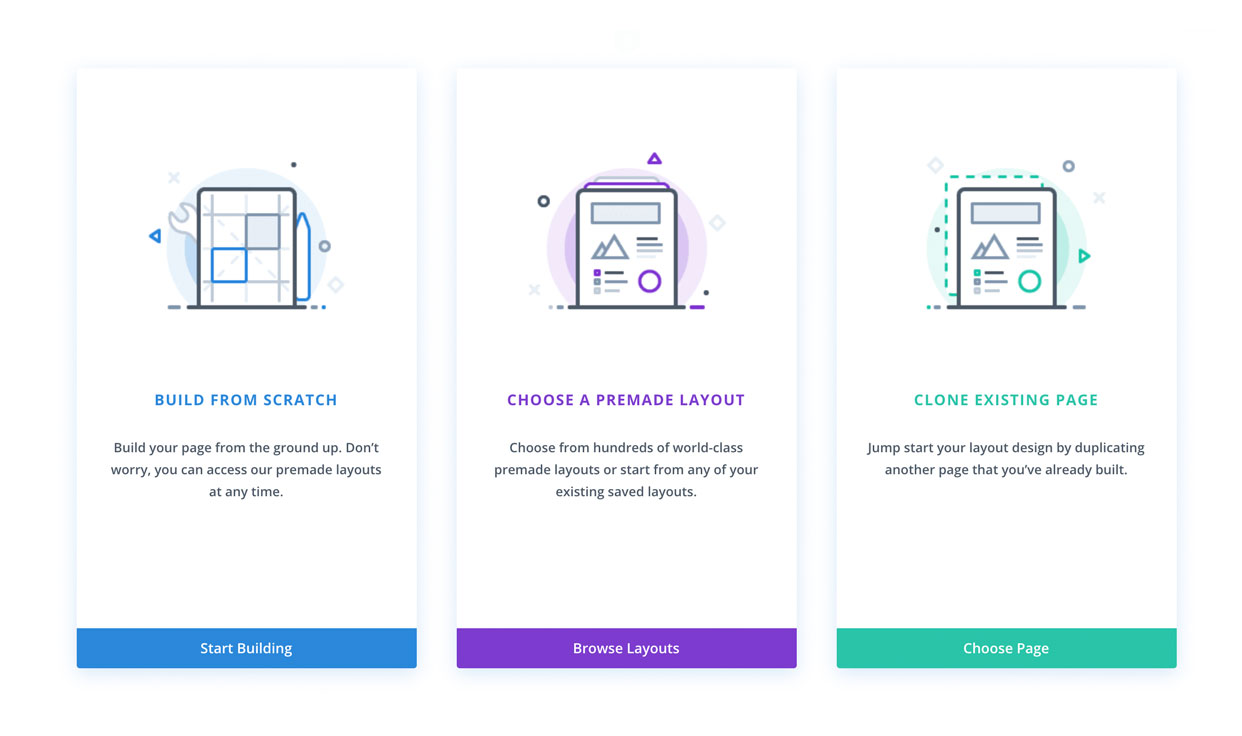 Version Rollback System
Roll back to your previously installed Divi version with a single click. If you ever experience a problem after updating, just roll back and address the issue on your website before updating again.

Advanced Filtered & Searchable Design Settings
Design efficiency improvements in the form of Filtered Option Search, allowing you to more easily locate active and relevant options so that you can make quick adjustments without wasting your precious time.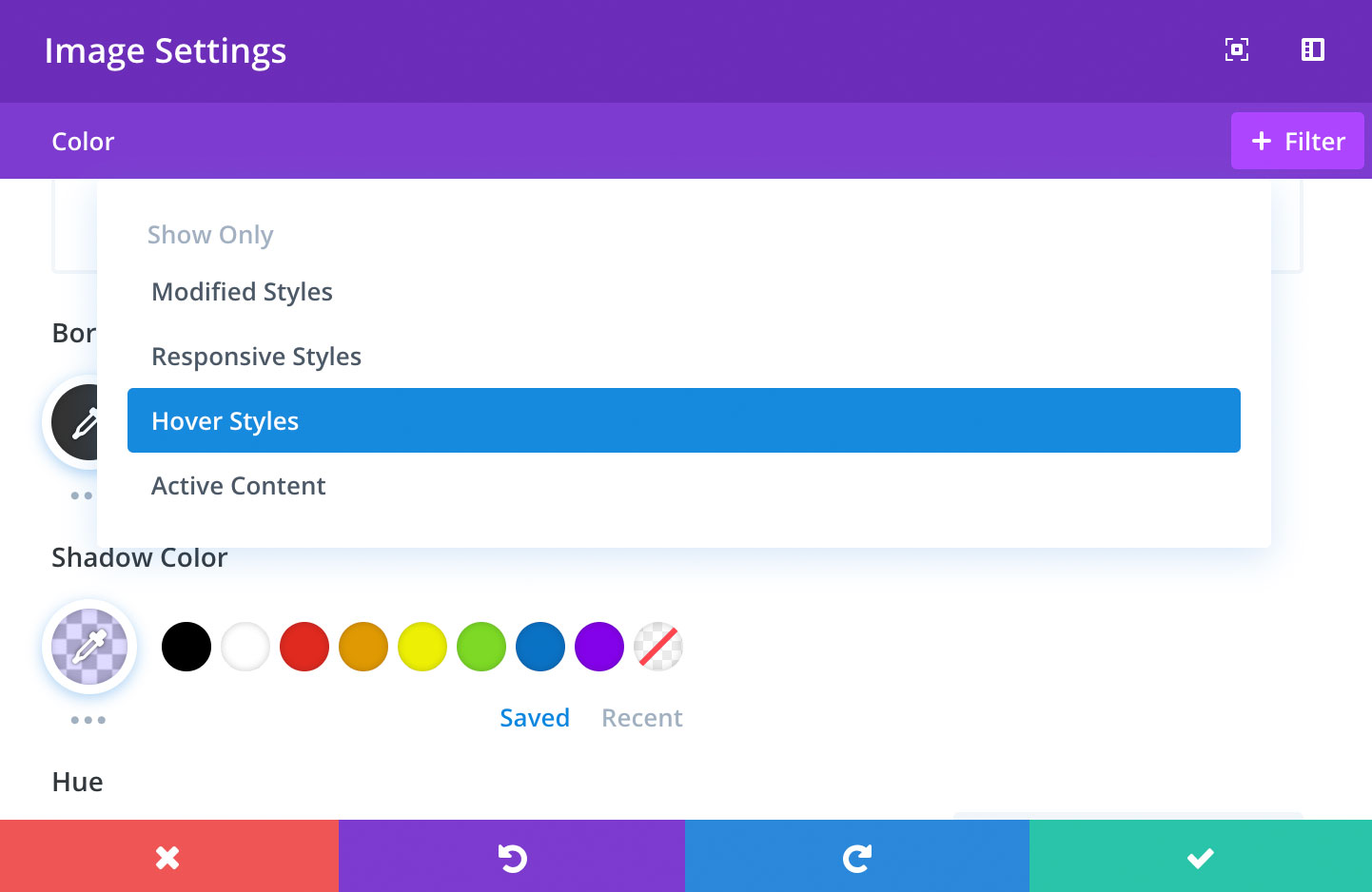 Custom Field Integration For Email Providers & GDPR Compliance Options
Create custom email optin forms, including complete integration with all Divi email providers. This makes it easy to add GDPR compliance checkboxes, as well as create custom list segmentation and email autoresponders.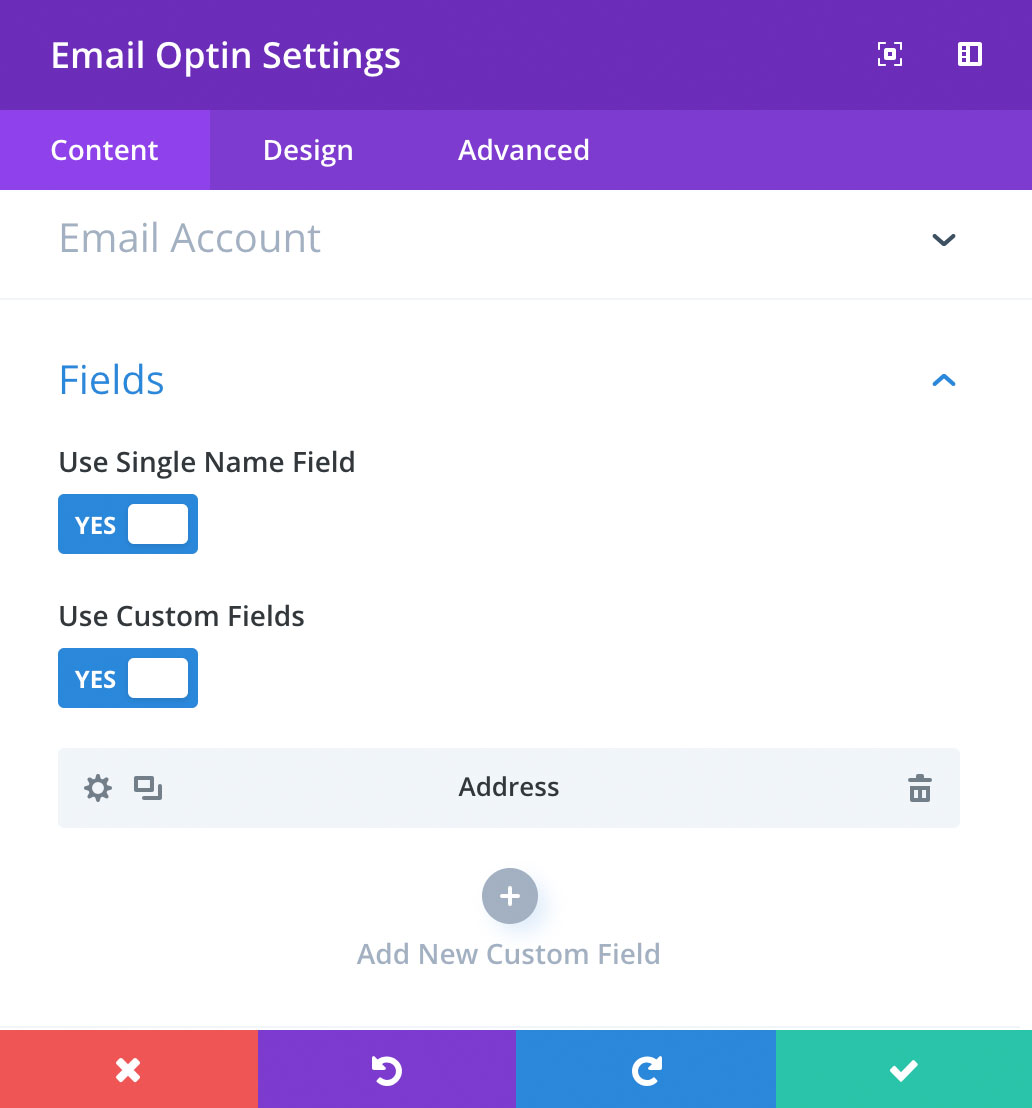 Copy & Paste Design Styles
Take any design style or collection of styles from one element, and quickly transfer those styles onto any other element on the page with the simple move of your mouse and the click of a button.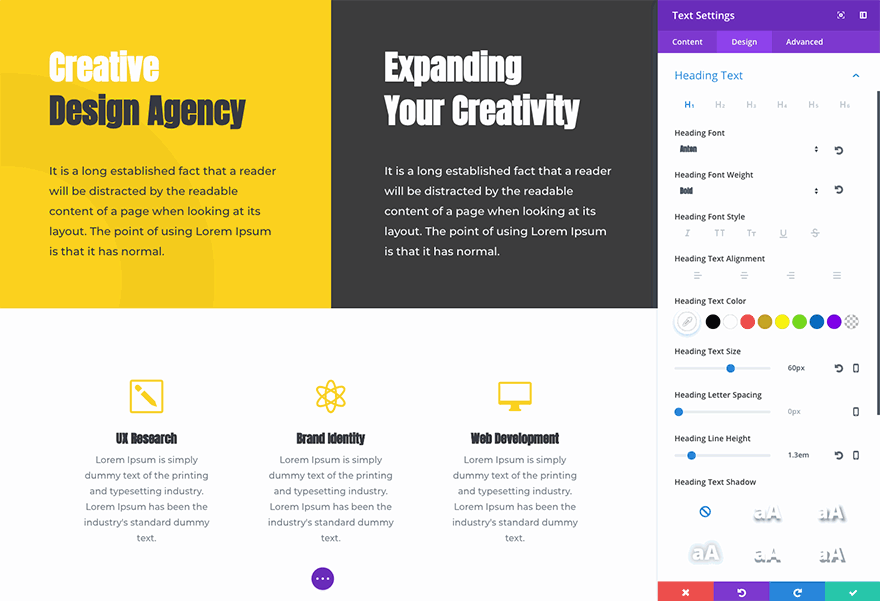 Builder Interface Enhancements
Various enhancements to the Visual Builder interface that speed up your design workflow. We love making Divi faster and easier to use, and this update was packed with great interface improvements that will enhance your building experience.

Divi Developer API
A new API for developers that makes it easy to create custom modules that are compatible with Divi's Visual Builder. This new API comes with extensive documentation and tutorials, as well as a Create Divi Extension utility that helps you jumpstart your own custom Divi modules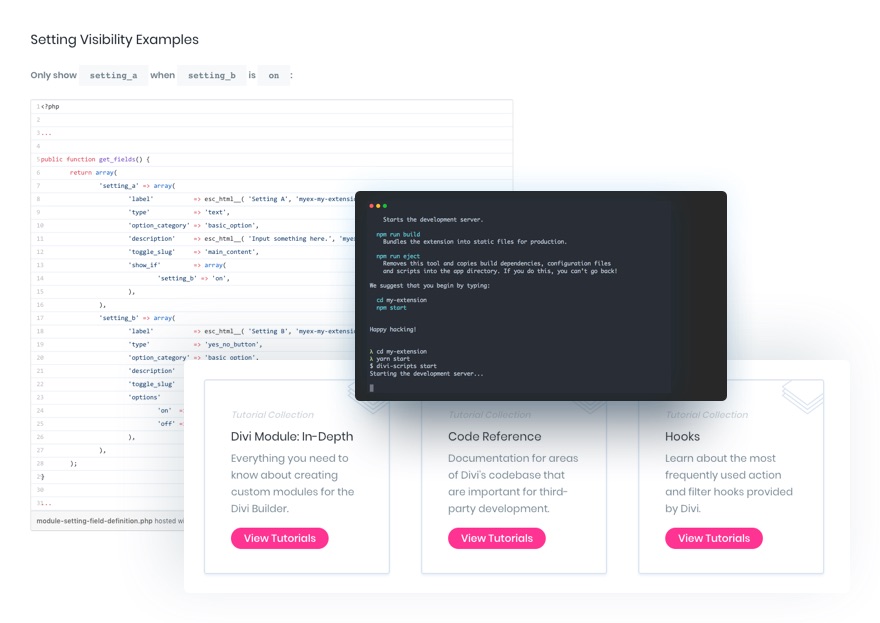 Better Code Editing
Enhanced code editing experience in Divi with the addition of a fully-featured code editor that makes writing and editing code so much easier and enjoyable. Enhancements include syntax highlighting, error reporting, autocomplete, color picking, multi-line select, search, find and replace and more!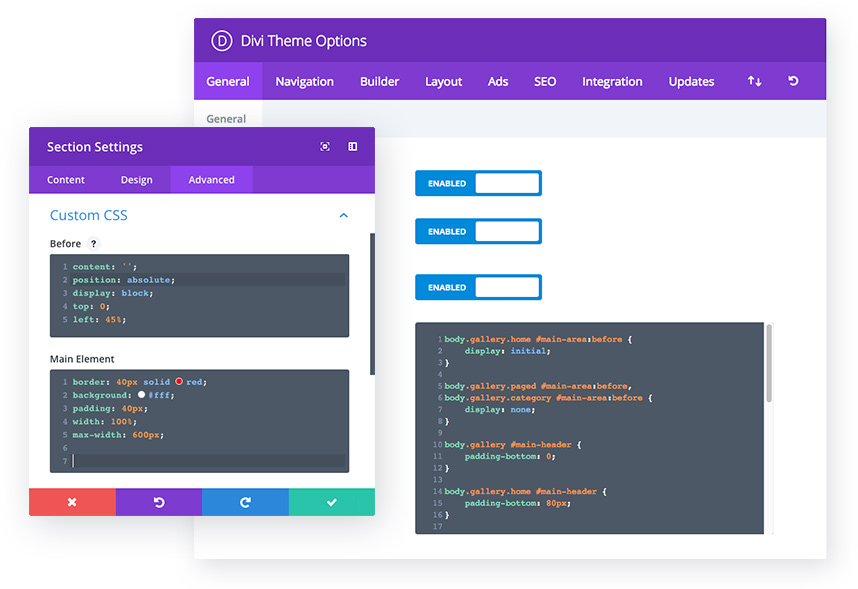 Section Shape Dividers
Add custom shapes and effects to your pages, creating dynamic transitions between blocks of content and adding that extra bit of personal flare to your website. Shape Dividers can be placed above and below each section on your website, allowing you to easily build stunning transition effects between different parts of your page.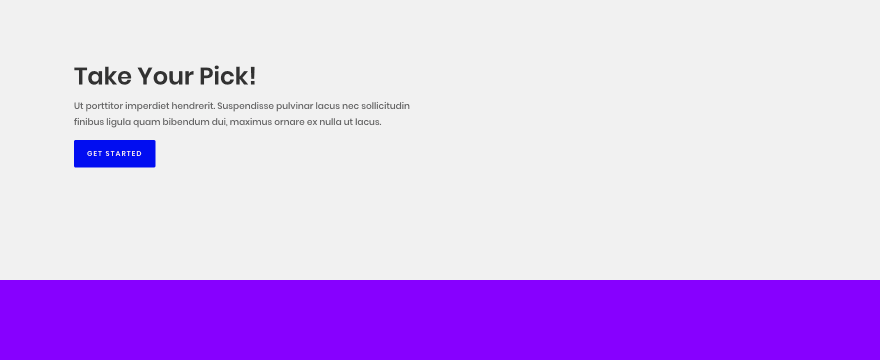 Divi Layout Library
100's of beautifully designed premade layouts that you can browse through and import onto your page without ever leaving the Divi Builder. These layouts are organized into complete website packs that you can use to quickly jump-start your next website, and they are filled with wonderful original photography and illustrations that you are free to use on all of your commercial projects.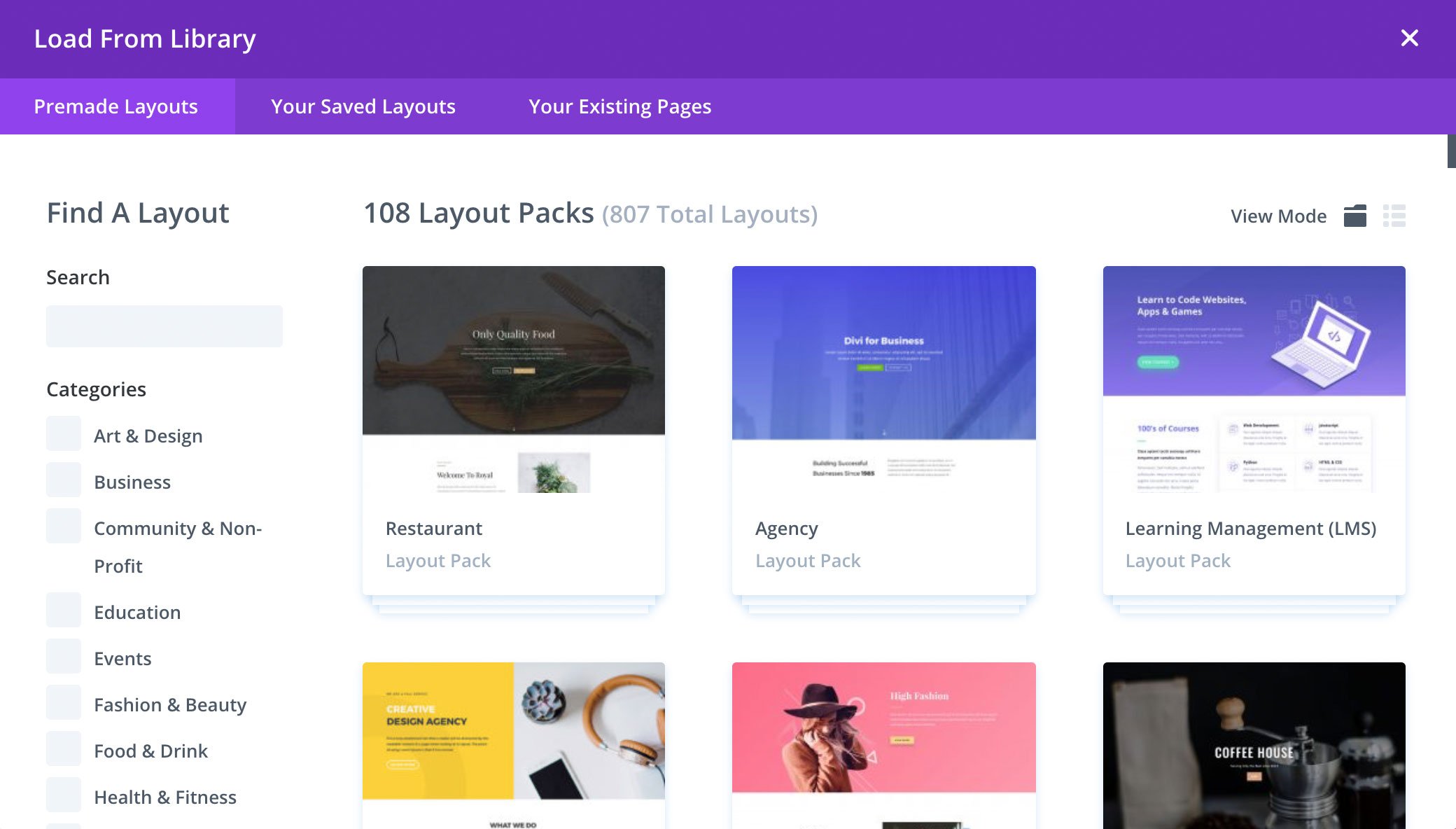 Divi Help System
Today we are excited to release the Divi Help System including over 70 full length instructional videos organized and accessible right inside the Divi Builder. This unique system gives you and your clients the help you need when and where you need it, allowing you to learn and follow along with our documentation team while you build your website without ever leaving the builder.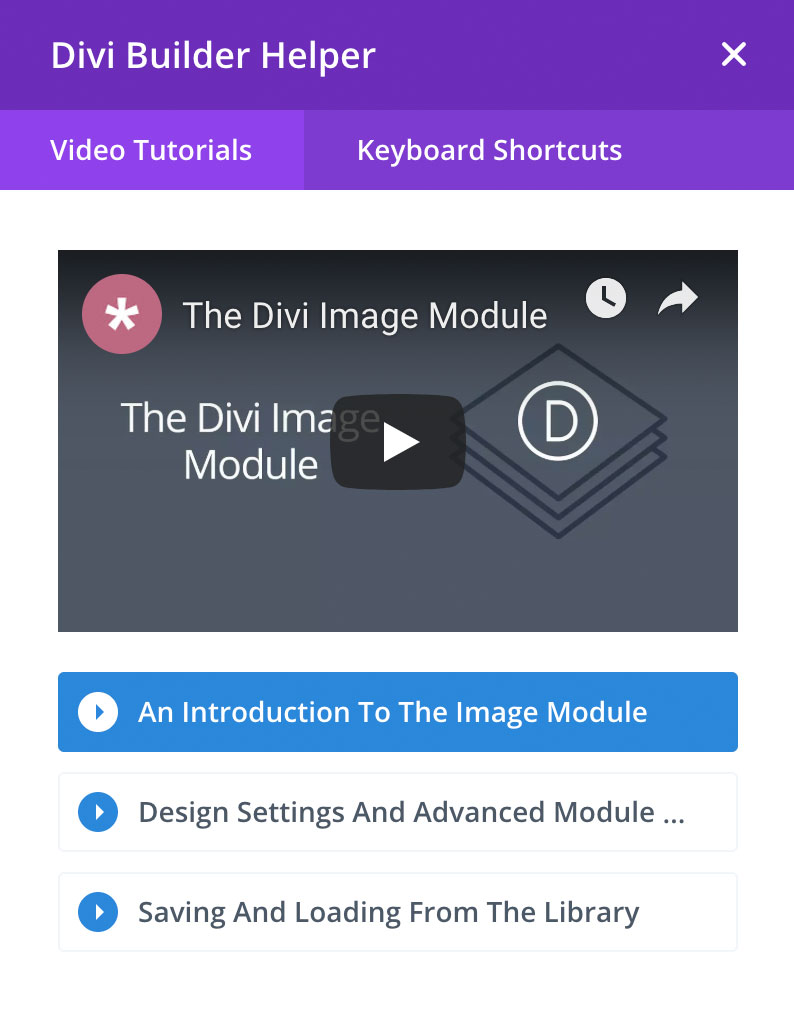 Split Testing And Powerful Insights For The Visual Builder
Divi Leads is a powerful split testing system for the Divi Builder that allows you to broadcast different versions of your page to different visitors and figure out which version is most effective at converting your unique goals using powerful stats and insights. You can test different colors, different headlines or entirely different layouts and Divi Leads will tell you how each variation stacks up in the battle for more clicks, more sales and higher engagement.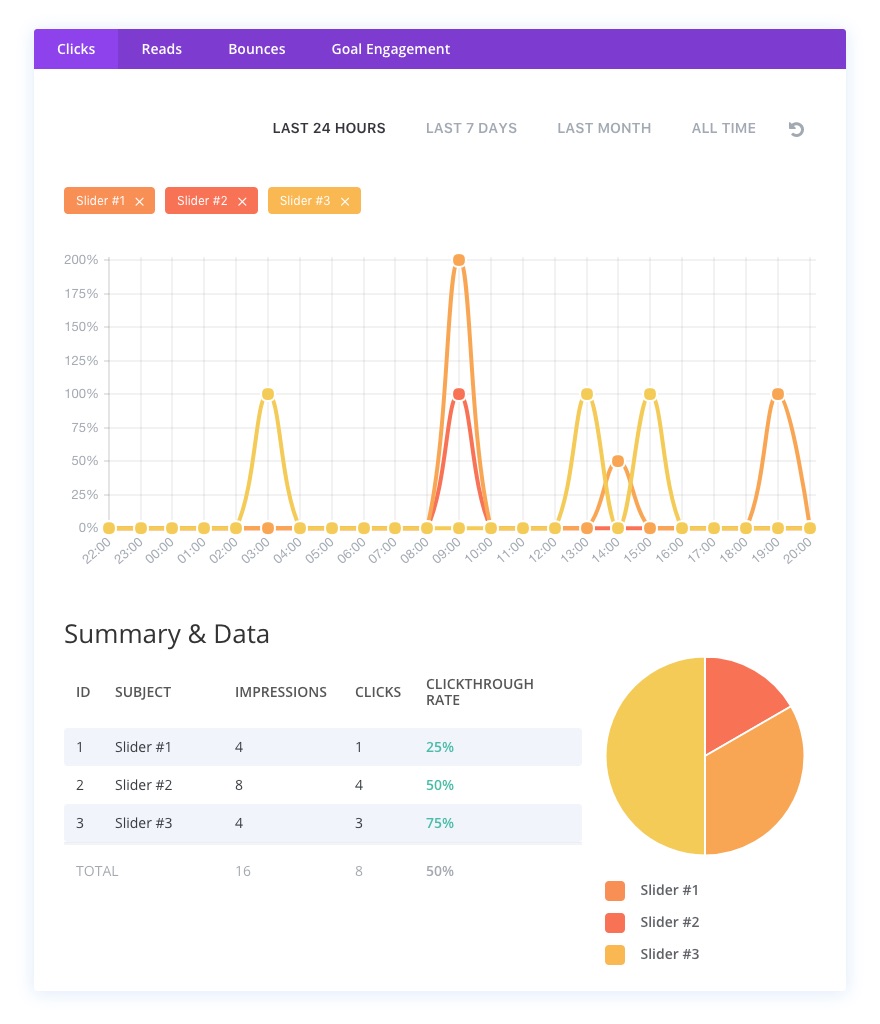 Responsive & Fluid Visual Builder Interface
A fluid and responsive design that improves the building experience on mobile devices and large monitors.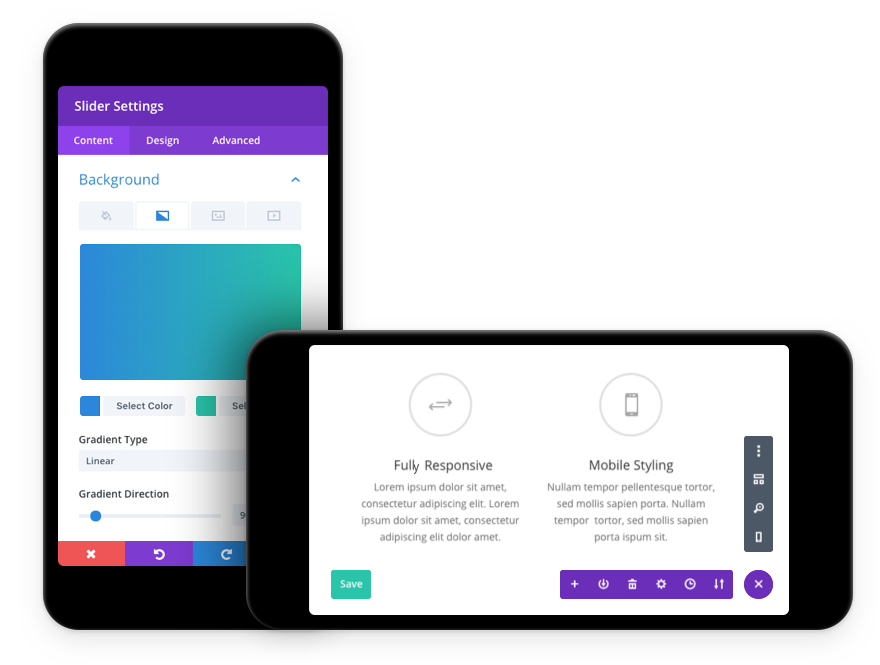 85,303 New Users in the past year
572,260 Total Users
29 new team members in the past year
89 total team members in 20 different countries
Free Layouts in the Divi Layout Library
Every week, we add free, pre-made page layouts to the layout library build directly into the Divi Builder. In the past year, we added almost 1000 new layouts.
580 layouts added in the past year
799 total layouts in the Divi Layout Library
80 website Packs added in the past year
107 total website packs in the Divi Layout Library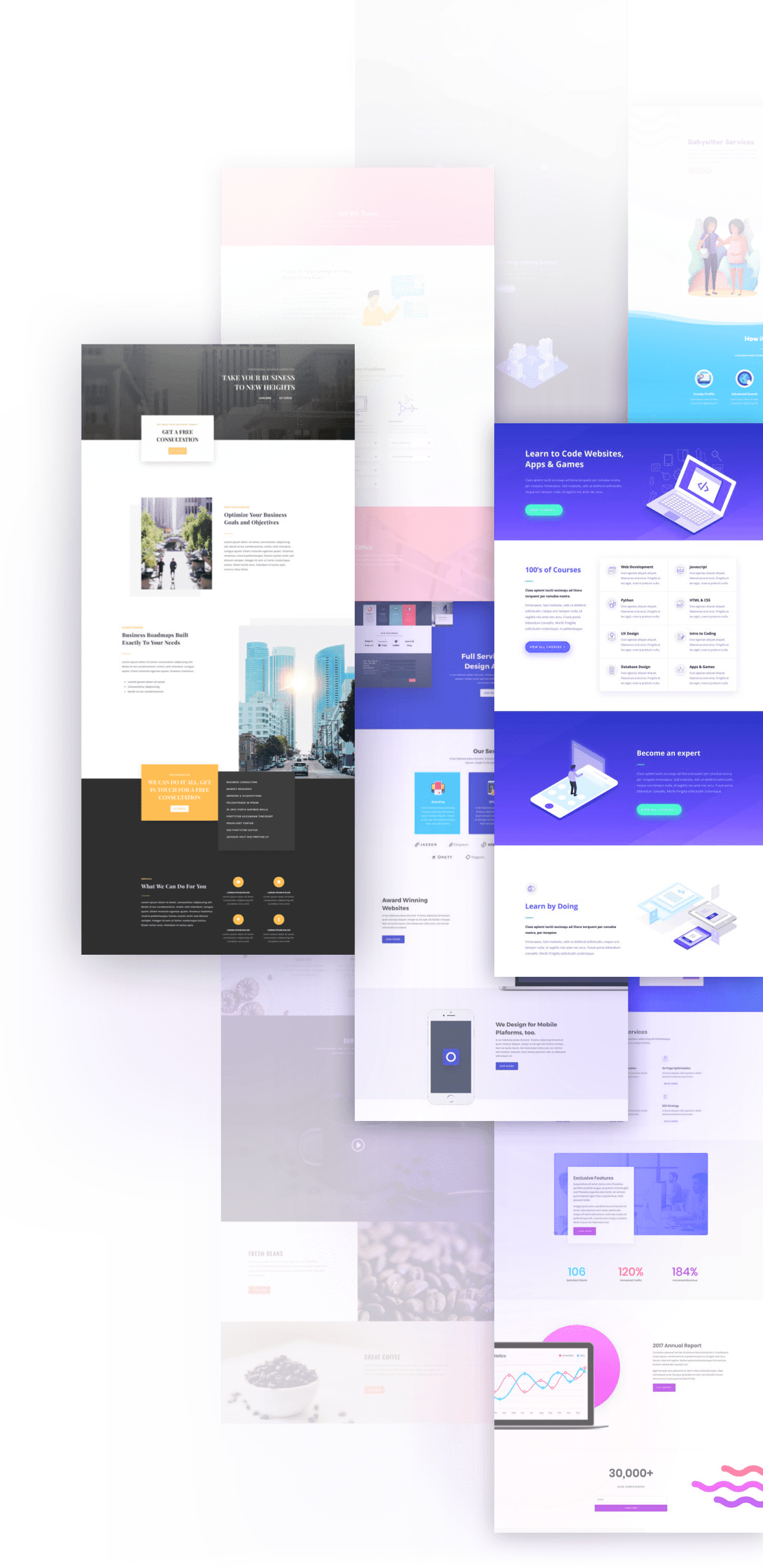 We continued our mission to provide you with two pieces of free daily content on our blog, resulting in a great reaction from the community. 
47.6M all-time blog visitors
20M blog visitors in the past year
700+ blog posts in the past year
291,352 total newsletter subscribers
18,472 new newsletter subscribers in the past year
29,463,120 all-time YouTube views
13,446,625 YouTube views in the past year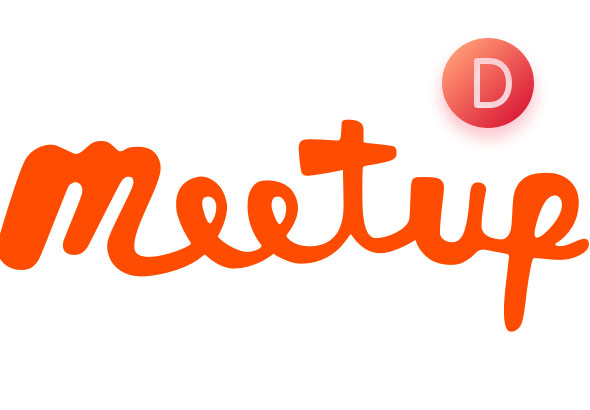 Divi Meetups Held
This year we started a new Divi Meetup mission, sparking dozens of new meetup groups around the world and hundreds of meetups. We think that making personal, real world connections is important, and we are eager to continue our mission in 2019.
246 Divi Meetups held
22 Divi Meetup groups
2248 Divi Meetup members
CuStomer Chats
With the introduction of our new support system, we are chatting with our community more than ever, and doing everything we can to help each and every person. Facilitating hundreds of thousands of conversations isn't easy, but we made incredible strides this year to improve our support speed and quality. It's only going to get better from here!
227,802 customer sales chats
174,522 customer support chats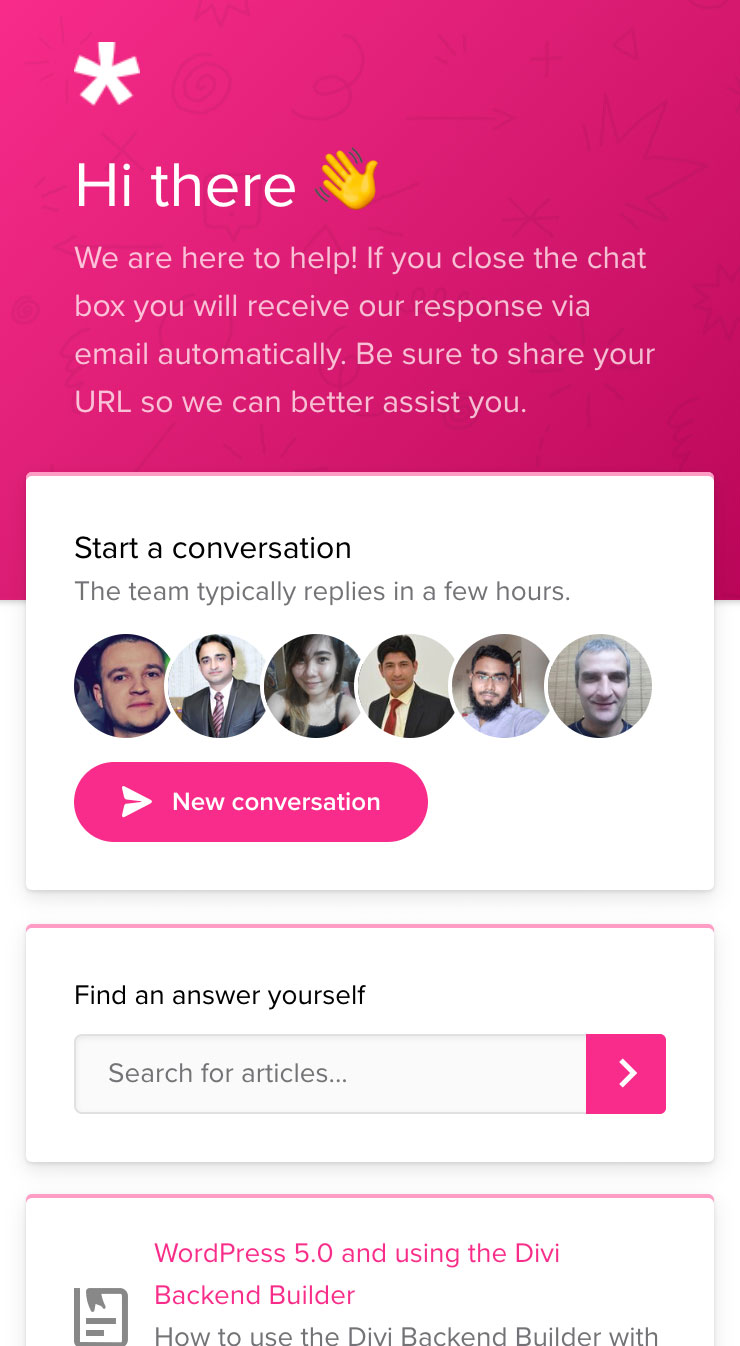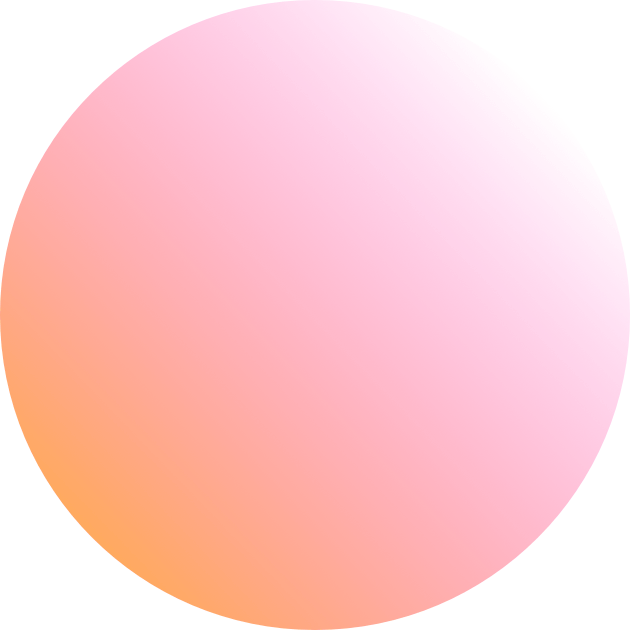 20% Off
11 Year Anniversary Sale!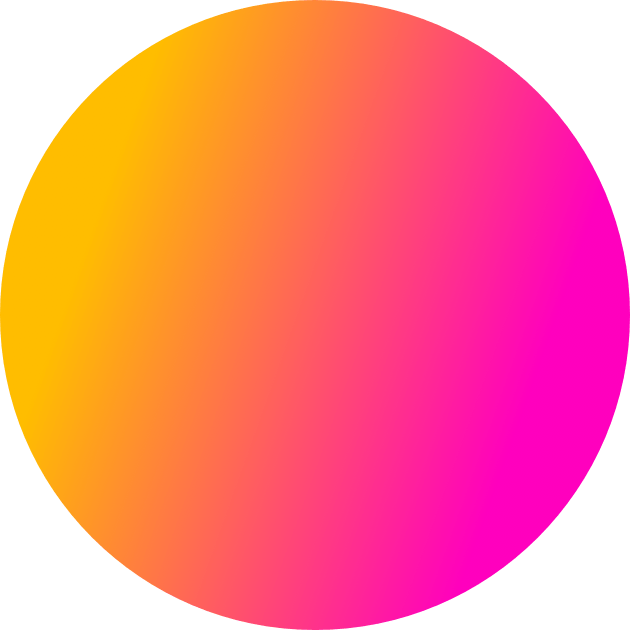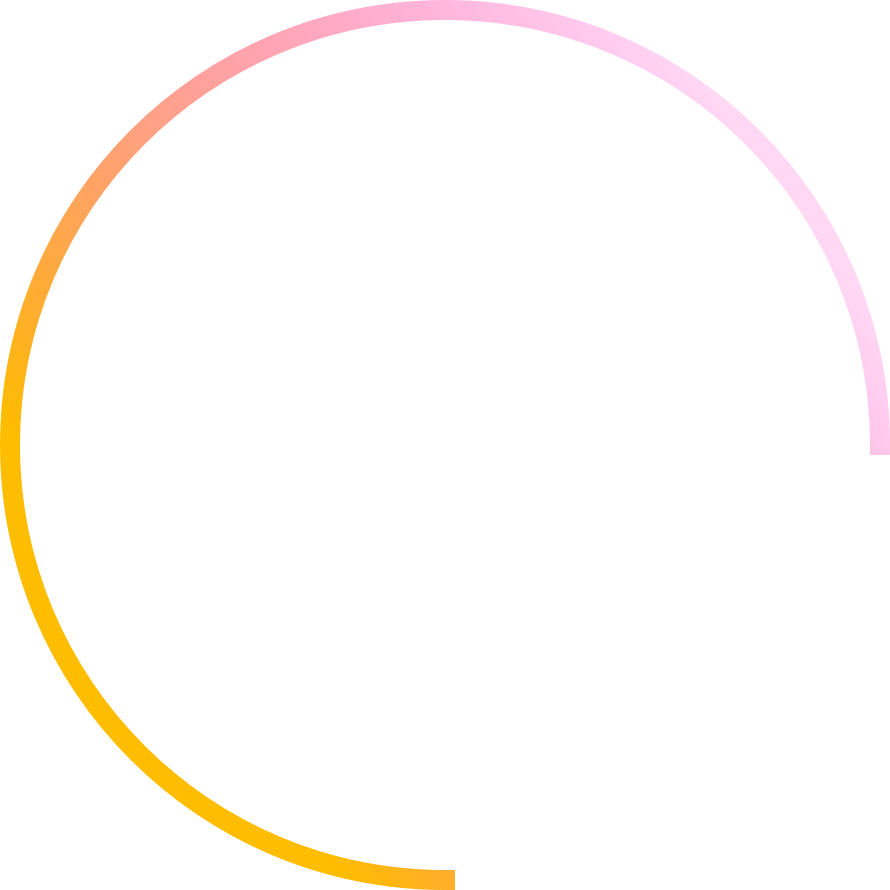 Join Today
Today is the perfect day to join the amazing Elegant Themes community and get access to Divi and its game-changing Visual Builder. Today we are offering 20% OFF, which is double our normal discount. This deal will only be available for a limited time, so don't miss out!
Existing Users
If you are already an Elegant Themes member, then today is the perfect day to upgrade your account to Lifetime. Today we are offering 20% OFF, which is double our normal discount. This deal will only be available for a limited time, so don't miss out!
Expired Accounts
Has your account expired? Don't worry, you can still take advantage of our sale by renewing your account using the special link below. Today we are offering 20% OFF, which is double our normal discount. This deal will only be available for a limited time, so don't miss out!