Community management is a hot topic these days. Brands are itching to not only find new customers but also retain existing ones. And one of the best ways to simultaneously achieve both goals is developing engaged communities.
In this post, I'll discuss the basics of community management. Then, I'll dive into some community management best practices, as well as some helpful community management tools.
What is Community Management?
The exact definition of community management sometimes feels hard to pin down. And that's because community management responsibilities can be fairly fluid.
In a nutshell, community managers need to connect with relevant communities, build relationships, and create value for the members of those communities. Community managers are on the front lines, helping retain existing customers and reach new ones.
At a high level, it's not an especially complicated idea.
But, as is with most things, the devil is in the details. And how community managers accomplish these goals is the real crux of the job.
Reading the above, you may feel like community management is just a fancy word for social media marketing. But the two are actually different, though related, job descriptions.
Social media marketers create and curate content for the brand. They're focused on putting out content and getting it seen by a general audience. This content usually comes directly from the brand, rather than an individual.
On the other hand, community managers typically get to use their real identity. Instead of posting content as a faceless brand, community managers use their own identity to forge relationships and talk with customers.
Community managers are also more focused on…building a community. They want to actively facilitate conversations, whereas social media marketers are more concerned with just releasing content into the wild.
Community managers are also willing to go wherever the conversation is happening, which sometimes involves posting on forums, interacting with bloggers, or other methods of driving conversation and engagement.
So while both create social media content as part of the job, the roles differ in the author's identity and scope of the created content.
Community Management Best Practices
Success at community management requires proactivity. Here are some tips to help get you on your way to developing a vibrant community.
Find Out Who Your Community Members Are
Let's start at the beginning. You can't build a community if you don't know who your community members are. Spend time researching your existing customers and the types of community members that you want to target.
Discover who they are and what they're looking for from a community.
Learn how they talk. Are their conversations formal or relaxed? Can you throw in some jokes and slang, or do you need to play things straight?
Knowing who you need to engage will go miles towards creating a successful community.
Define What Success Is
In order to be successful, you need to actually define what success means to you. Is it a bigger audience, a more engaged audience, improved audience retention, or something else?
Knowing what you want to accomplish will help you know how you need to engage with your community.
Monitor the Right Channels
As a community manager, you need to be willing to meet people where their conversations are happening. Those locations will depend on your specific brand.
For example, if your brand targets young, tech-savvy users, you'll likely find them on the latest cutting-edge social media networks.
But if your brand is targeting an older, less tech-savvy crowd, you probably won't find them posting away on Instagram.
Find out where conversations are happening and then set up the proper tools to monitor them. More on that later!
Ask Interesting Questions to Engage Your Community
One of the best ways to develop a bustling community is to actually ask questions or give directions to elicit responses. Community members are much more likely to engage if you're actively asking for their opinion.
For example, look how Melyssa Griffin manages her popular Blog + Biz BFFs Facebook group: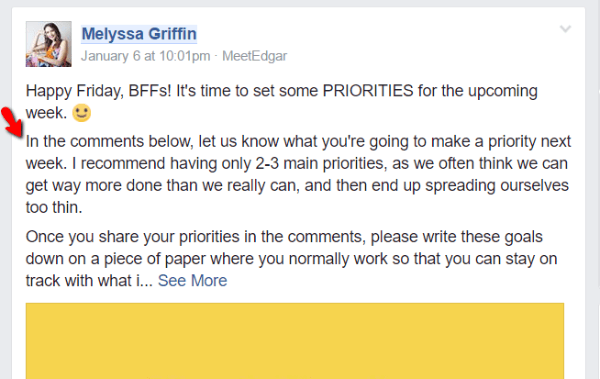 But don't just settle for asking a single question – stay engaged and follow up with as many respondents as possible.
Respond to Relevant Conversations
Even if you're not the originator of a conversation, that doesn't mean you can't drive engagement from someone else's conversation.
For example, if your social media listening turns up a Twitter conversation, you can pop in and offer support or answer questions.
Of course, you need to do this tactfully. But meeting customers where they're already having conversations is one of the major roles of a community manager.
Develop Consistent Engagement Drivers
One commonality I've noticed with many successful online communities is recurring weekly discussions. For example, another Facebook blogging group hosts weekly sharing threads, as well as other more in-depth weekly discussions.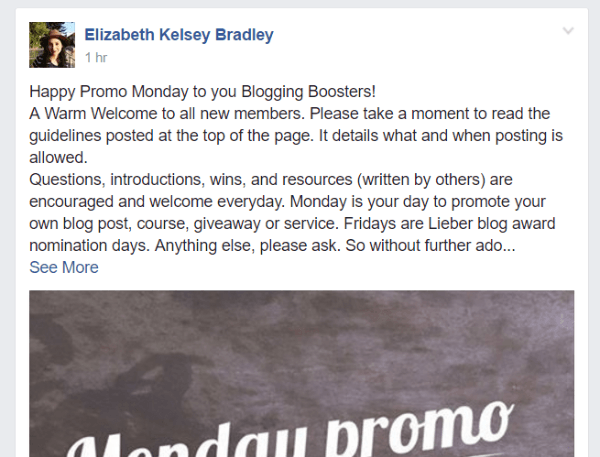 These consistent drivers develop engaged audiences. If your audience knows they'll be a worthwhile discussion every Friday like clockwork, you can bet they'll be checking in at least once per week.
Keep an Eye on the Competition
While most of your focus should be on developing your own community, you don't want to completely ignore the competition. Analyze your competitor's communities to see what they're doing right or wrong and apply those insights to your own community management strategy.
Community Management Tools
The Internet is far too vast to manage communities all by hand. These tools can help lighten the load by helping you listen for conversations, schedule posts, or otherwise improve engagement with your community.

Sprout Social helps you engage with community members across different social platforms from one handy dashboard. You can monitor existing conversations to add your voice or start completely new conversations. Either way, Sprout Social helps streamline the process.
Price: Starts at $99 per user per month | More Information
Hootsuite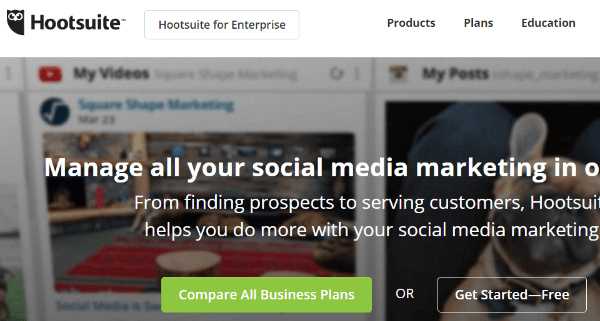 Like Sprout Social, Hootsuite is another tool which can help you listen to conversations and conveniently post across multiple social networks. You can also easily collaborate between multiple team members if needed.
Price: Business plans start at $14.99 per month | More Information
Mention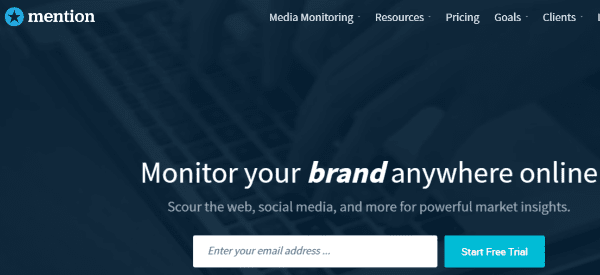 Mention helps you track brand mentions wherever they're happening. There are plenty of tools that scour social media for brand mentions, but Mention goes further by also monitoring forums, blogs, and any other public places on the Internet.
If you want to be part of the conversation around your brand, you need to listen. And Mention is one of the best tools to help you do that.
Price: Starts at $29 per month | More Information
Simply Measured

If you want to try to figure out the real value of your community, Simply Measured gives you actual analytics data to sink your teeth into. Find out which channels and campaigns are driving the most traffic and revenue.
Price: Not public | More Information
Sysomos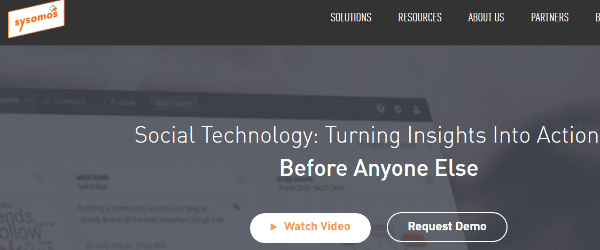 Sysomos is a community manager's dream tool. It helps you research your customers and influencers, track conversations, curate and publish content, and track all the results from the aforementioned actions.
The only downside is that it's more geared towards enterprises than individuals.
Price: Not public | More Information
Wrapping Things Up
As brands wise up, community management is gaining more and more focus. With these tips and tools, you can get started growing and managing your very own brand community of engaged members.
What is your preferred way to manage your company or website's community? Feel free to sound off in the comments. 
Article thumbnail image by asbesto_cemento / shutterstock.com