Origin is a stunning grid-based theme that tells its story through imagery. Filling the screen with photos, this theme provides a truly fun and engaging experience for your visitors. Whether you are an artist looking to showcase your work, or simply a blogger looking for an exciting new way to display your latest posts, Origin is a great choice for you.
Live DemoFeatures Info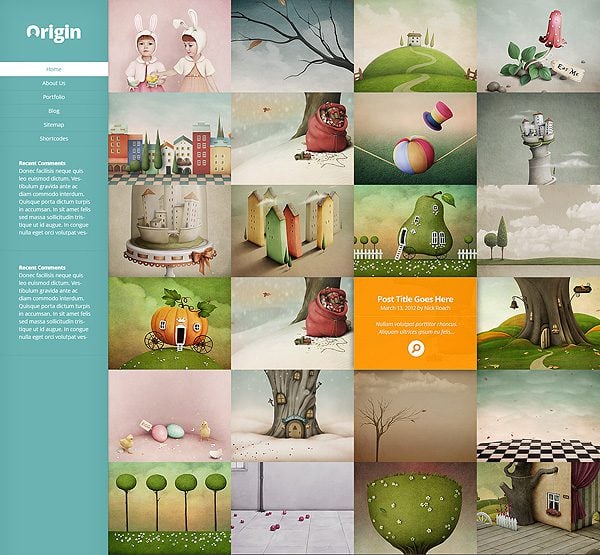 Fully Responsive Design
The use of mobile devices is on the rise, and it is important for your website to be ready for those mobile visitors. Origin comes fully responsive, meaning that the design will adapt to whatever screen size is being used to browse. You website will look great and will be a breeze to read on mobile phones and desktop computers alike.
Unlimited Color Options
Origin comes with unlimited color options, giving you the ability to adjust your theme's colors with ease using the WordPress Theme Customizer interface.
Ajax Infinite Scroll
Origin allows for infinite scrolling while browsing your post feed. Instead of having to click through various pages of posts, your most recent posts are loaded automatically as your scroll down the page. These posts are loaded using Ajax, which means you don't have to re-load your browser to receive the new content. This is a truly great way to explore a grid of photos.