Nexus is a versatile magazine theme packed full of custom widgets and content modules that give you full control over your page. The challenge of any magazine theme is to take massive amounts of content and present it to readers in a clear and structured manner. Nexus achieves this through a strict grid, typographical hierarchy and a clean layout that gives each element just enough room to breath.


Live Demo

Features Info
Homepage Drag & Drop Builder
The homepage builder allows you to create a variety of homepage layouts. Combined with the widget ready sidebars, your homepage is under your complete control! Easily add, remove and re-arrange modules via our intuitive drag and drop system.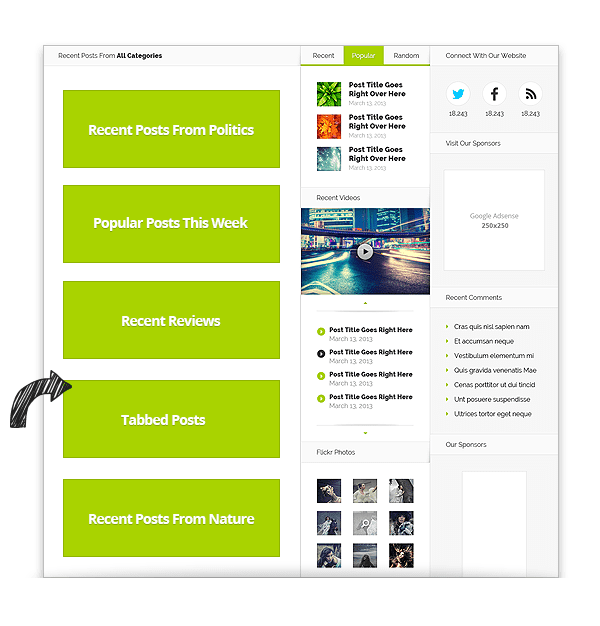 Responsive Design
The use of mobile devices is on the rise, and it is important for your website to be ready for those mobile visitors. Nexus comes fully responsive, meaning that the design will adapt to whatever screen size is being used to browse. You website will look great and will be a breeze to read on mobile phones and desktop computers alike.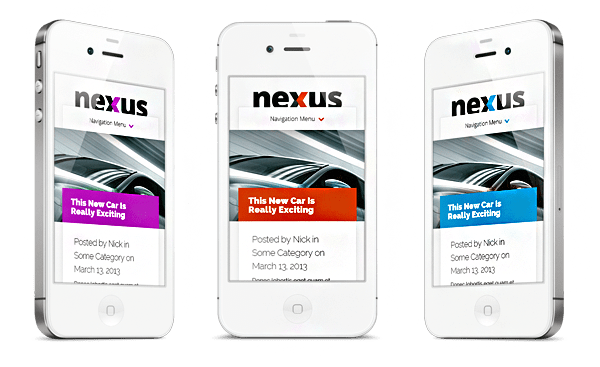 And let's not forget about tablets! Nexus will also look great on your iPad or Android tablet in both portrait and landscape mode.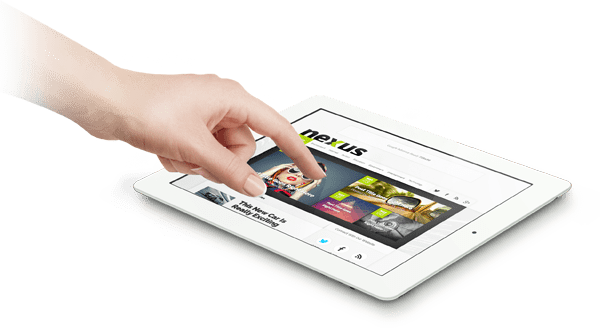 Integrated Review System
Nexus has an integrated ratings system, making it is easy for you to review products or services.
Unlimited Colorschemes
Nexus allows you to easily customize your theme's colors and background images via the WordPress Theme Customizer. You can quickly change font colors, navigation bar colors, background colors, background images and more.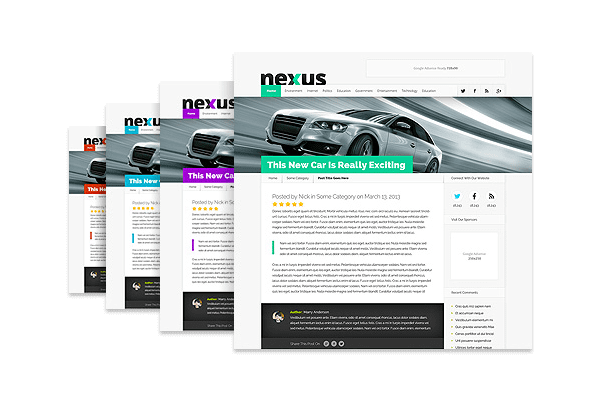 Your comments are greatly appreciated! Be sure to drop us a line and let us know what you think of the new theme 🙂