Trim is simple, professional, versatile and fast. We have had a lot of requests for a less stylistic, lightweight design, and that is exactly what we created with this latest theme. Trim might be simple, but with that simplicity comes a sense of balance and crispness that I find quite refreshing. Coupled with a bunch of great features, I am confident that Trim will prove useful for a variety of our users.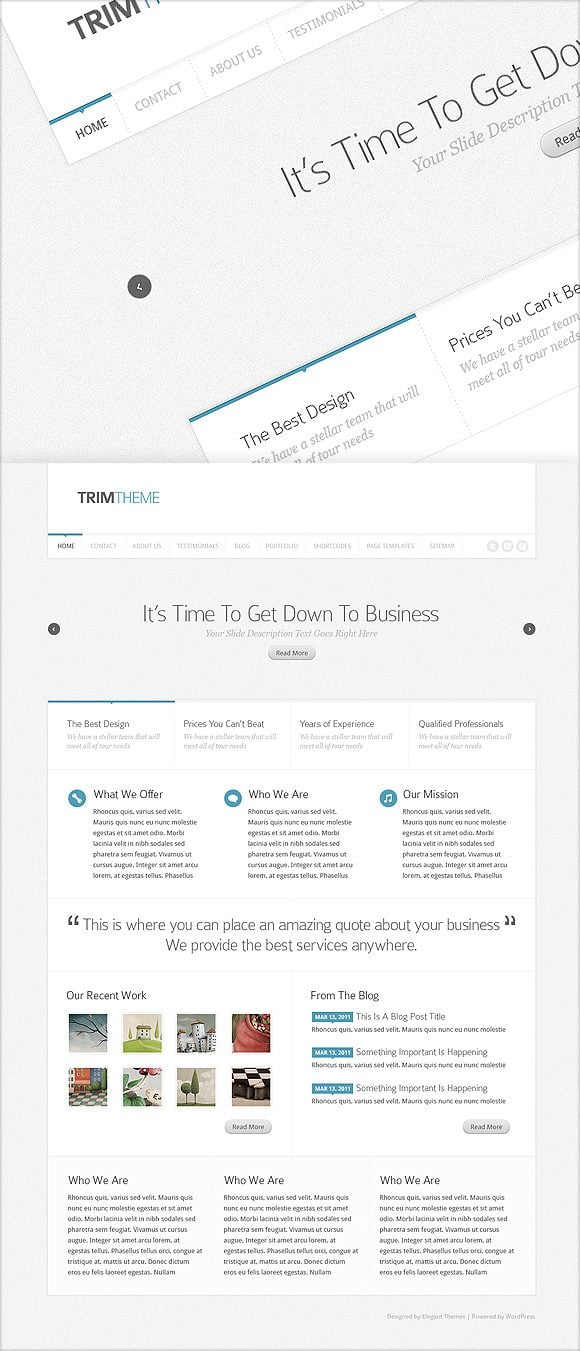 Fully Responsive Design
Trim features a fully responsive design. This means that the theme will adapt to various screen sizes to insure that your content is readable on any device. The theme will display beautifully on your desktop computer, as well as your mobile phone. The theme even includes different designs for portrait and landscape modes.
The theme will also adapt to tablet displays. Your website will display beautifully and readable on your iPad. No longer will your visitors need to zoom and scroll around to read or navigate your website.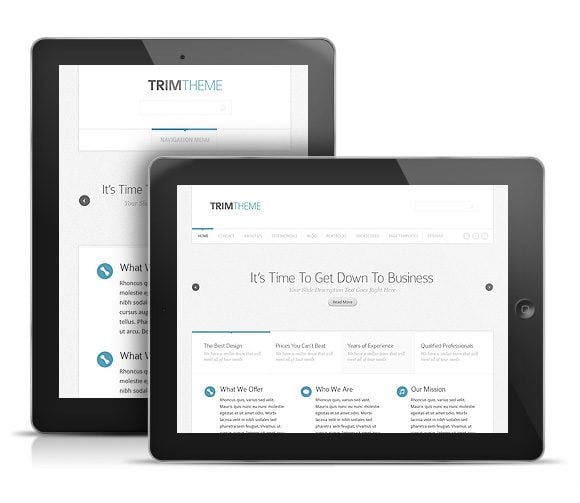 Lightweight and Super-Fast!
Trim is called "trim" for a reason. It is stripped down and optimized to be fast loading and lightweight. I put my graphic-heavy style on a diet and slimmed this theme into shape. We used CSS3 wherever possible to avoid using too many images. In fact, the entire theme only contains a few tiny graphics!
Tons of Customization Options
Trim comes packaged with our CSS control panel, allowing you to easily adjust your website's colors and fonts. You can adjust your background using any possible color, choose from our many pre-made textures, or even upload your own custom background image. Choose from dozens of fonts and adjust your body and heading color with a click on your mouse.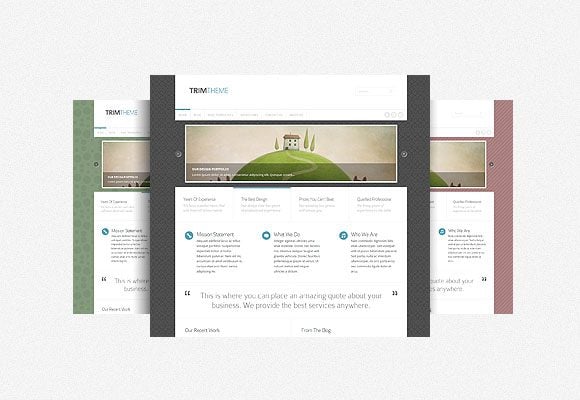 I hope that everyone puts the theme to good use! Please leave a comment and let us know what you think 🙂