Feather has a light and airy quality that gives your website a fun and care-free vibe. The theme is simple, but its subtle details and textures have been designed with care. If you are looking for a subdued design that is still stylistic and impressive, then Feather just might be the theme for you. The homepage layout is versatile, and comes with a featured slider, recent posts and gallery sections. The featured slider offers five slider variations, allowing you to input different image types, video or just text. We have also integrated our CSS control panel, giving you endless color options and dozens of font choices. For more info, be sure to check out the Live Demo and well as the Features Page.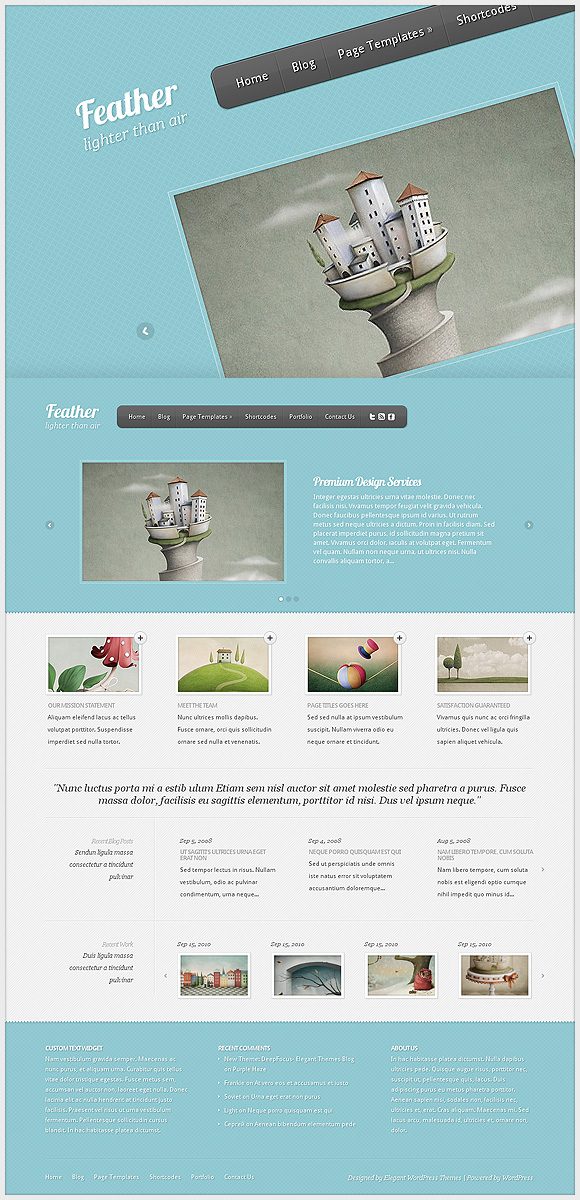 Feather Features
1. Unlimited Colorschemes – Feather allows for endless color options. From within the ePanel Theme Options page, you can use an integrated color selector to define any background color. You can also choose to upload your own custom background image or select from our several texture options.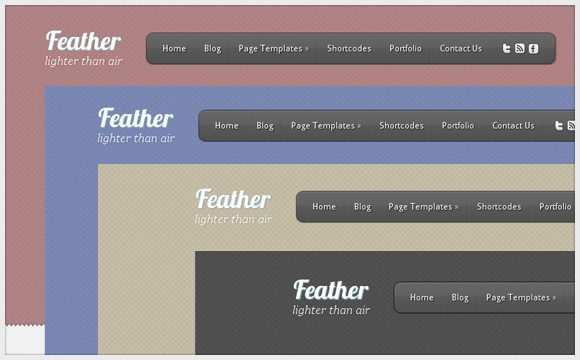 2. CSS Control Panel – The color control panel gives you a great way to visualize your design as you customize its colors and fonts. With a click of the mouse, adjust your website's fonts and colors on the fly before saving the values in ePanel.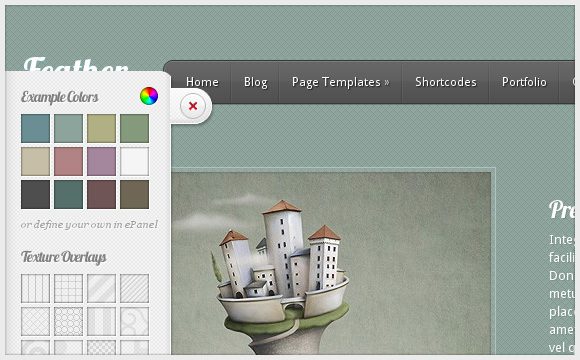 I hope that everyone enjoys the new theme! I am pleased with how it turned out, and I think its subtleness will be appealing to many users. Be sure to leave a comment with your thoughts. Customer feedback is always appreciated 🙂