DailyJournal's design is fun and endearing, and its personal feel is great for anyone who is starting their own blog. It is also our first fully responsive blog theme. With the current boom in mobile device use, it is important to insure that your website looks great at any size. Responsiveness means that the theme will change as your screen gets bigger or smaller. DailyJournal will look great on a big desktop screen, or a tiny mobile phone.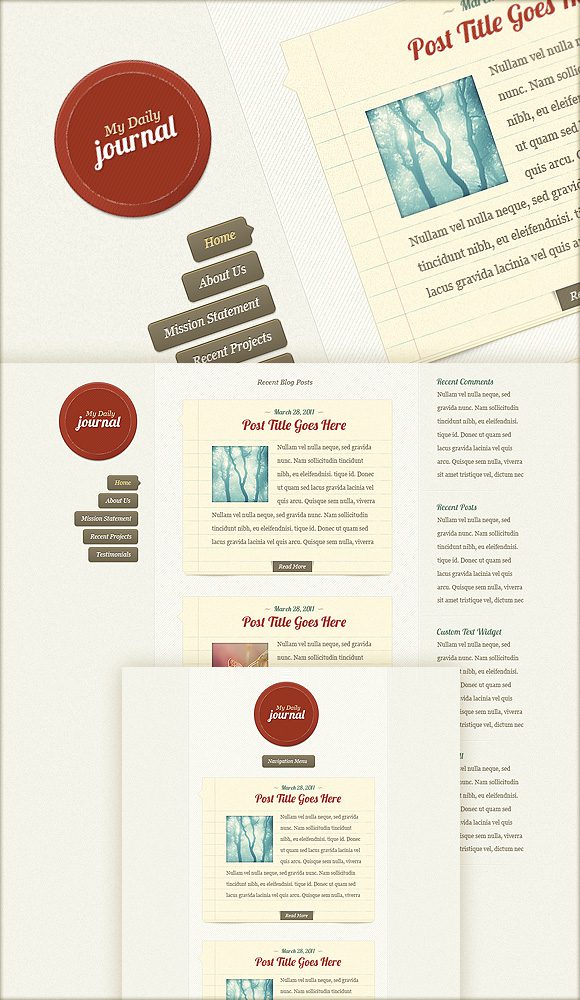 DailyJournal Features
Responsive Design – DailyJournal is a fully responsive design, meaning that it will respond and adapt to your screen's resolution to insure that your content is displayed beautifully at any size. In a world where the popularity of mobile devices is growing at a rapid rate, it is important to make sure that your website looks great on smart phones and tablets. DailyJournal will look great on your phone in both portrait and landscape mode!


Multiple Colorschemes – DailyJournal comes with 4 different colorschemes. If the default brown variation is not your cup of tea, then try out the Blue, Green or Purple versions.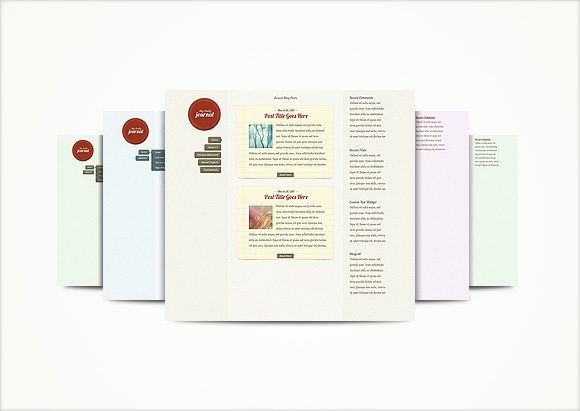 I hope that everyone likes the new theme. We have some great blog themes in our collection, but nothing that was responsive. I am excited to continue to add great responsive designs to our collection!