Chameleons are known for their ability to change the color of their skin. The patterns and color combinations you find in chameleons are almost endless, and our new theme is no different! Chameleon was created to be a simple and professional theme with loads of customization options that do not require web development experience to utilize. The theme allows you to easily change fonts, font colors, background colors and pattern overlays. You can also choose between three different slider variations on the homepage. For a closer look, check our the Live Demo.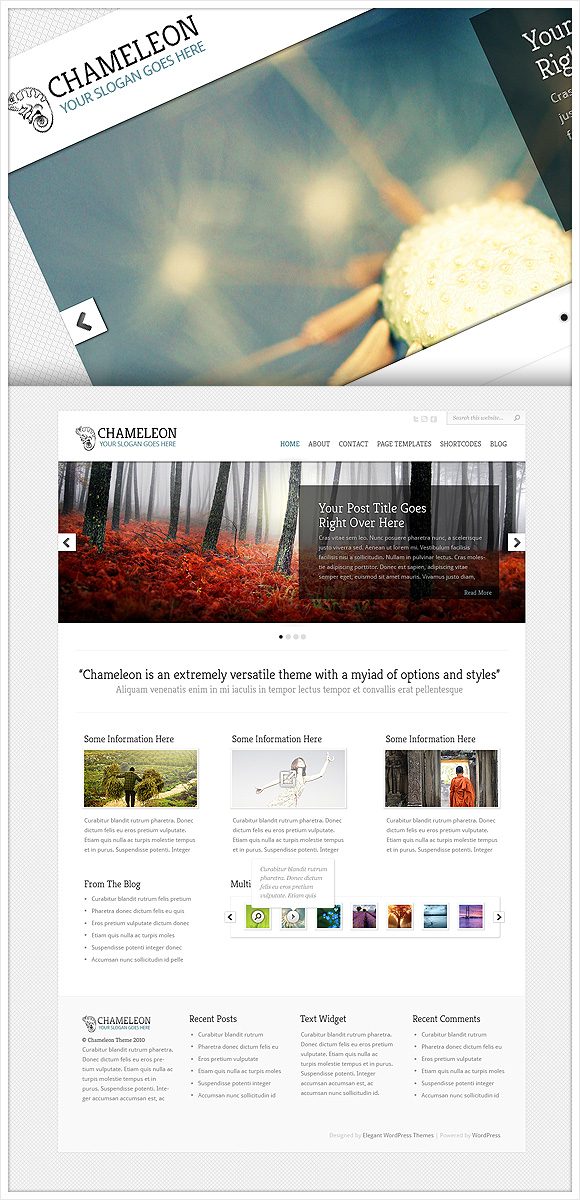 Chameleon Features
2. Unlimited Color Options – The color combinations in Chameleon are endless. You can define your color background colors which are then placed below a layer of semi-transparent textures. This gives you a large selection of background "images" that can customized without using a graphic design program. Chameleon also allows you to adjust the colors of your header/body text independently.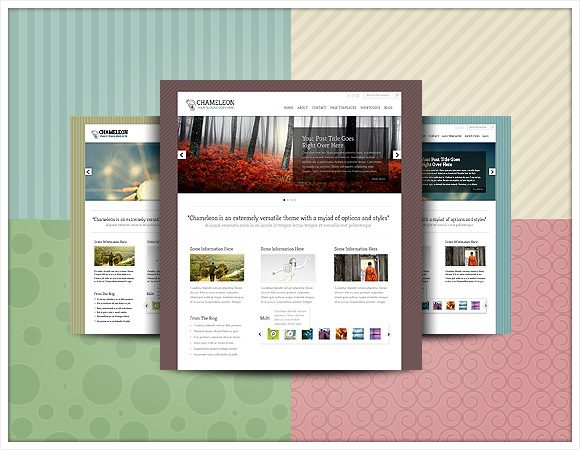 3. The Slider Variations – The homepage of Chameleon can use one of three slider variations. You can choose between a standard fading slider, the nivo slider, as well as the roundabout slider we created for the Modest theme.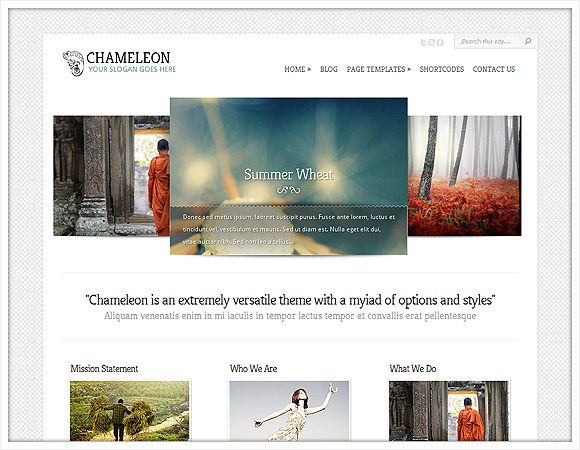 4. Customization Control Panel – One of Chameleon's unique features is an added customization control panel that allows you to visualize your theme's font/color customizations before applying them. Enabling the control panel will cause a customization box to appear when browsing your site. You can use this box to change your theme's fonts/colors on the fly. When you are satisfied, simply update ePanel with your desired changes and turn off the control panel.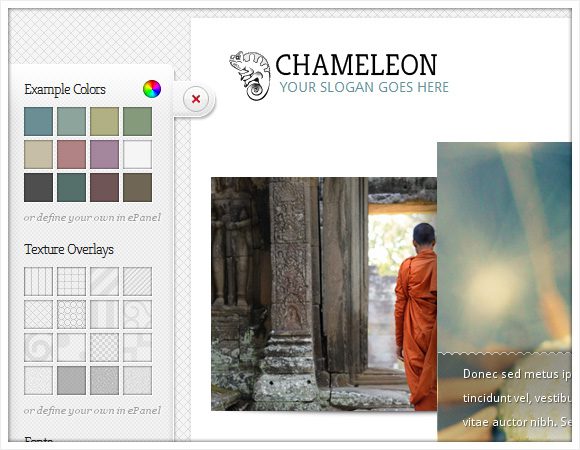 5. Font Variations – Chameleon comes with tons of font variations thanks to the open source Google font collection. You can easily change between dozen of great fonts from within ePanel.