1. Theme-Wide SEO Improvements
The major change this round is updated SEO for all themes. I have gone through and made sure that all pages and posts now use an H1 tag for the title. I have also used headings for all post titles on index/archive/category pages. Second of all I have changed the way meta titles are created, making them more direct and therefore better optimized for your keywords. All post meta titles will now be structured "Your Post Title – Blog Name" (Instead of "Blog Name – Blog Archive – Post Title"). This gives your titles more emphasis, as they are more important than your blog name. It also removes the unneeded "Blog Archive" text. Category pages are structured the same way (Category Name – Blog Name). Home pages now read "Blog Name – Blog Description."
2. eGallery
1. New Color Schemes: I have added 2 new color schemes, including Brown and Monochrome.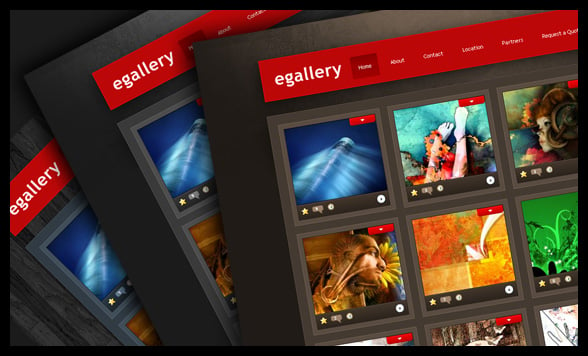 2. Theme Options Page: I also updated the theme options page with an improved design.
3. StudioBlue
1. Dropdown Menus: Multi-tier dropdown support added for categories.
4. ColdStone
1. New Skins: I have added three new skins to ColdStone.  The first one is ColdStone Nature. I went a little crazy with this design as you can tell, but I had a lot of fun and I am sure someone can find a use for it!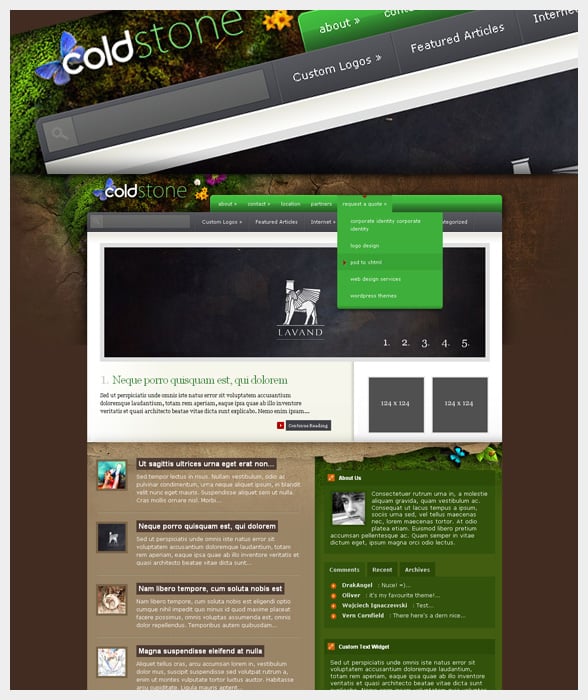 The second skin is ColdStone Glow, and is based off an upcoming theme I am working on. I have been so busy with theme updates that I have not been able to complete the theme, so I decided to throw this in there while Glow is still in development.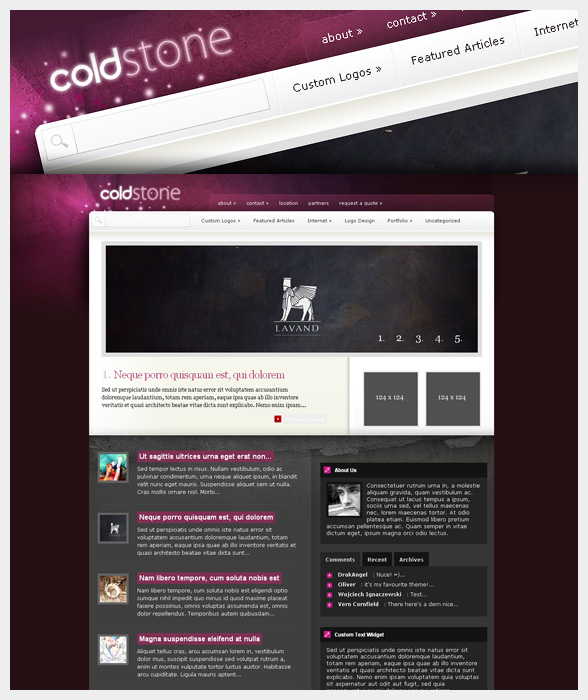 The third skin is ColdtStone Grunge. I felt the urge to make something similar to the default ColdStone skin, but with a lighter background. Thanks to Mike Martinez for the great Photoshop brushes.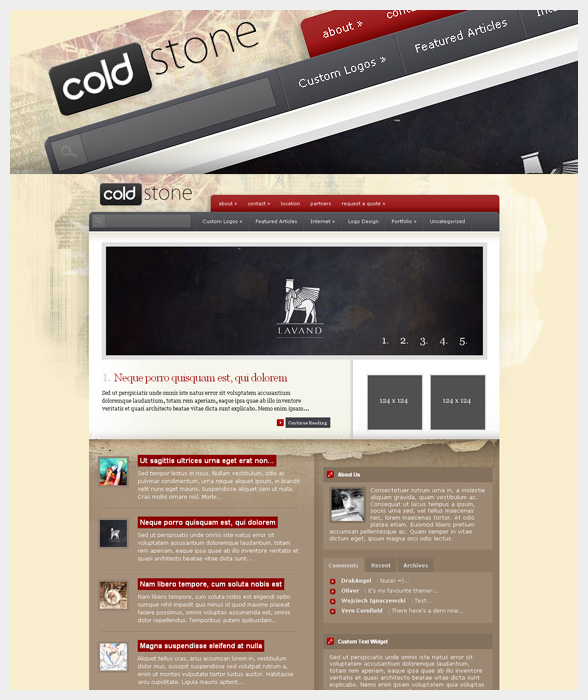 4. WhosWho
1. Dropdown Menu Support: I have added dropdown menus to the pages navigation menu. I have also updates both menus with muli-tier dropdown support.
5. BlueSky
1. Three New Color Schemes: I have added 3 new color schemes to Bluesky, including Red, Green and Purple. These color variations are managed via the Theme Options page, and can be changed at any time.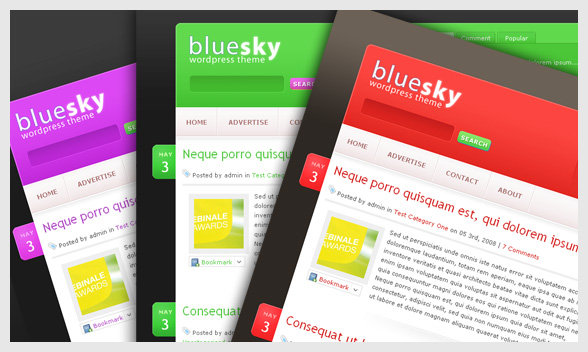 2. Improved Theme Options Page: I have add a theme options page to handle the color schemes, as well as a few other things. This should help give users more control over their blog.
3. Optional Blog-style Post Layout: If you don't want to automatically truncate your post previews you can now opt for the Blog-style post layout, which will display all posts in full on the index page.
4. Automatic Thumbnail Resizing: Bluesky now utilizes timthumb to resize all thumbnail images automatically.
6. Theme Sneak Peek: Pure Type
I also wanted to mention that I have done some preliminary work on a new simplistic image-free design, which has been a common request from users. It is called Pure Type, and will feature a fast loading css-based layout in a style reminiscent of my earlier works (such as ArtSee), something from which I have recently strayed but am eager to revisit. This is only an idea and could change drastically, but I know some of you like to catch a glimpse of what is to come so here is a basic sketch.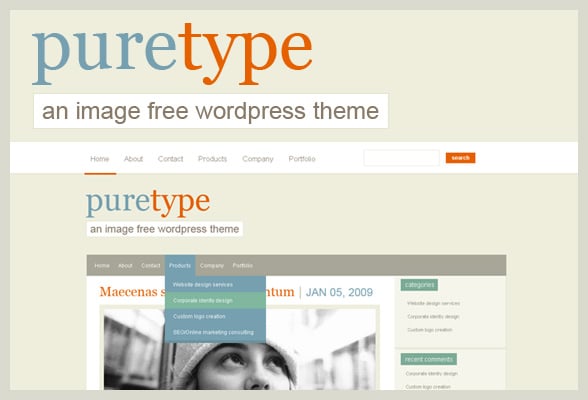 There are still more theme updates planned for several themes, however, it is more likely that I will finish a new theme before I start updating again. If you have any requests don't forget to stop by the forum and a drop me a line on the Suggestions board. 🙂