I have finished a new theme today entitled PureType. You can check out the live demo and the gallery page for more details. My goal with this theme was to create a simple and elegant design using no images (unfortunately I did end up using a single image, but it is just a 1pixel high single color .gif, so I think the spirit of the design is still intact!)  The result is a strong type-based layout great for personal blogs.  I focused on creating a more "elegant" color relationship similar to some of my earlier designs (and the ElegantThemes design itself). I also, however, including a few alternate color schemes for those looking for something a bit more bold.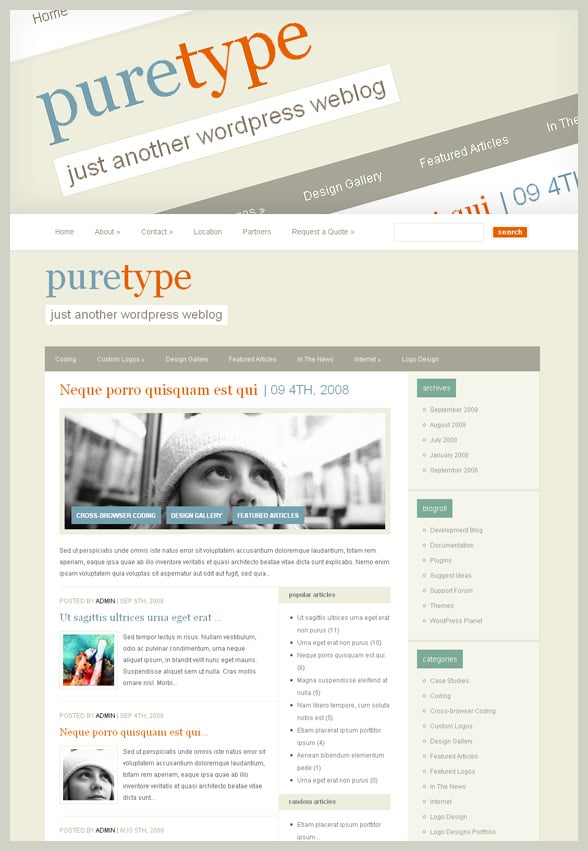 PureType comes with three different color schemes. If the default skin is a bit too light for your liking you can try out the Black or Blue variants. You can change your blog's color scheme at any time from within the Theme Options Page at the click of a button.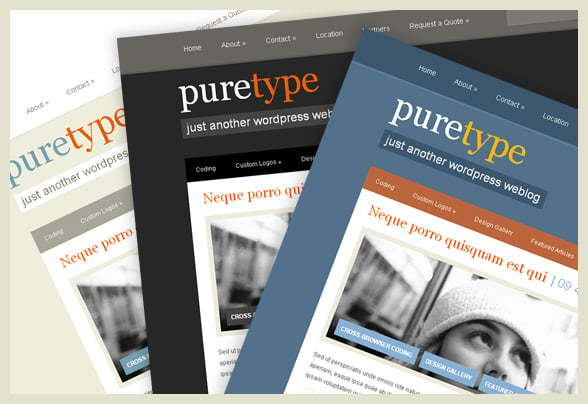 Similar to ColdStone, PureType comes with three widget ready areas. The default sidebar is widgetized, as well as the footer and the homepage right column. This should make customizing your blog much easier.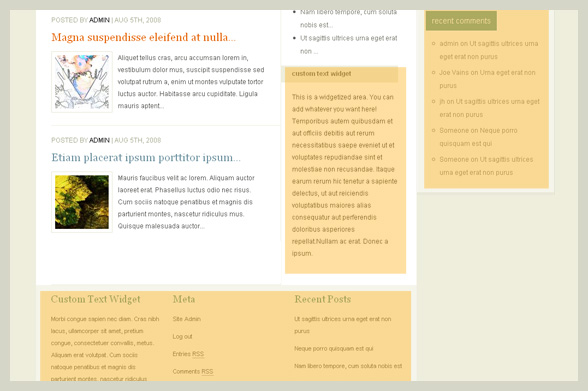 PureType comes with all the bells and whistles that are usually included with my themes. There is an About Me section that can be added to the sidebar, as well as an easy-to-use banner management system for 468×60 and 234×60 ads. Furthermore I have done my best to make each element of the theme optional. If you don't want to use thumbnails that is fine, if you don't want to display featured/random/popular articles just turn them off. The About Me section and all banner ads can be removed and you can also opt for a more traditional Blog-Style-Layout if the default structure does not suite you.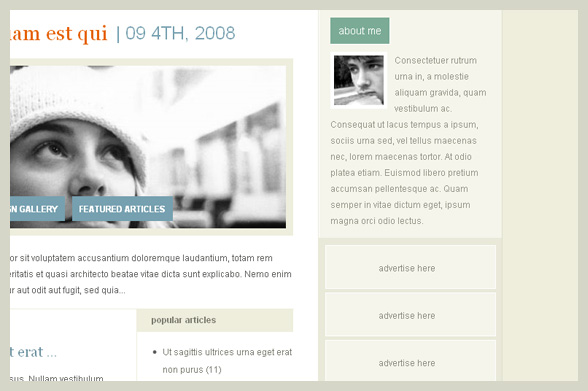 I hope you find this new addition useful. As always,  stay tuned for more designs!