Our newest theme, Memoir, has been completed. It has been almost a year since we last released a standard blog theme, and considering that personal blogging still represents the core WordPress user base, I thought it was time that we returned to our roots and produced a simple blog design. Memoir is beautifully simple, but still comes packed with character and style. For more info be sure to check our the Live Demo as well as the Features Page.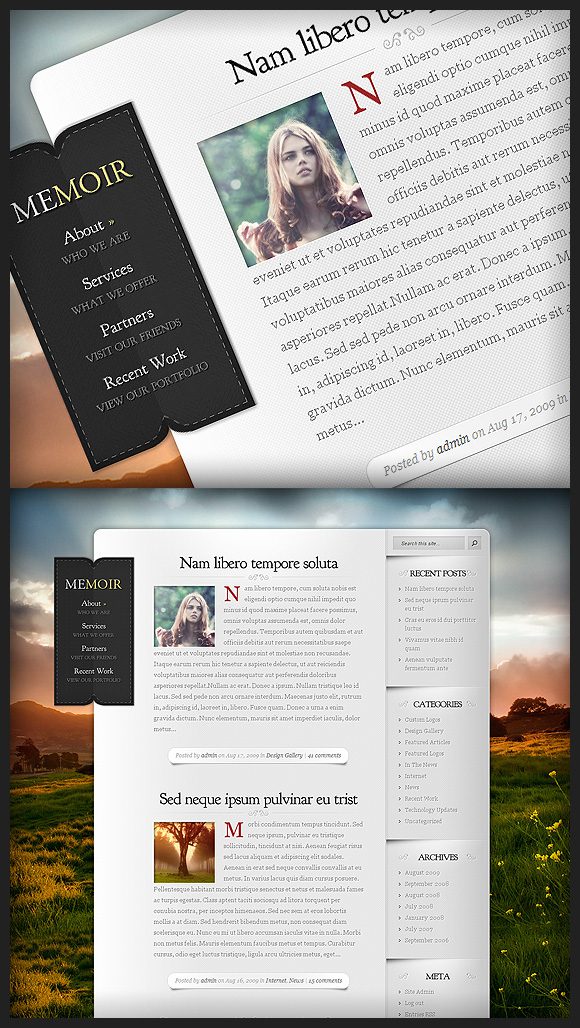 Memoir Features
1. Custom Background Images – A new option has been added to ePanel that allows you to upload your own background photo. This photo is displayed full width, and conforms to your screen resolution and browser size. Of course you can always use the default background image as well (as shown in the demo), which is a landscape photo I snapped outside my home!
2. Multiple Colorschemes – Memoir comes in 4 different colors including Red, Blue, Green and Black.