My newest theme, Lumin, has been completed today. Lumin is a sleek and professional gallery-style theme that makes handling your own online portfolio a breeze. While it is a page-based layout, you can have post-driven "blog" and "gallery" sections as well. To learn more feel free to browse the Features Page, or test out the theme yourself in the Live Demo.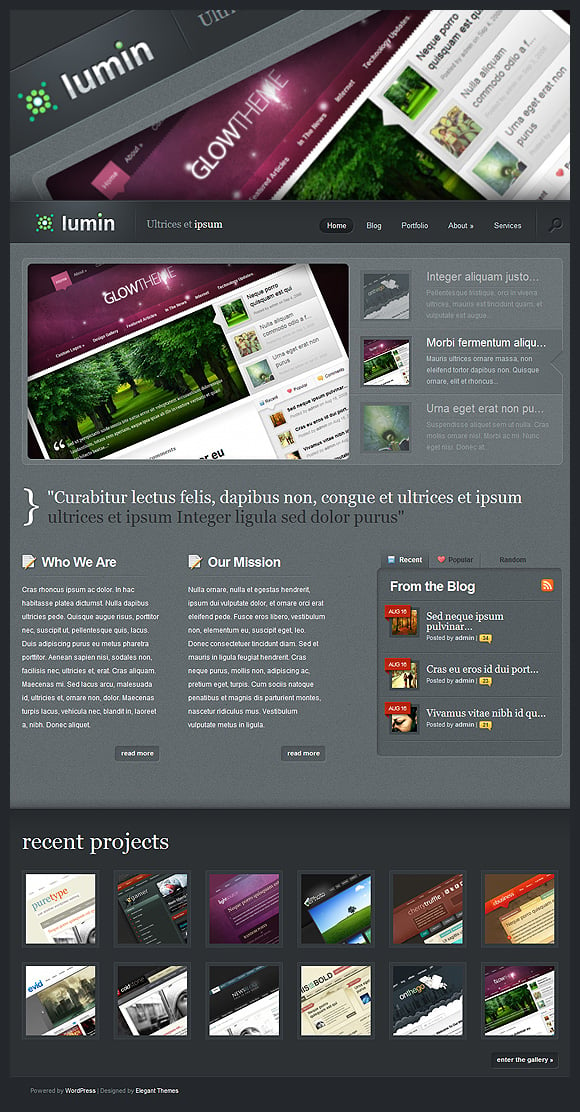 The blog and gallery sections are given their own link in the header, and also adopt a unique post layout that delivers their content in a more intuitive manner. While the Blog sections retains a traditional post layout, the gallery section is image based, and includes some fancy jQuery effects to enhance the experience. To set up these sections all you need to do is pick a category (or categories)  to use for each section. The rest is handled automatically.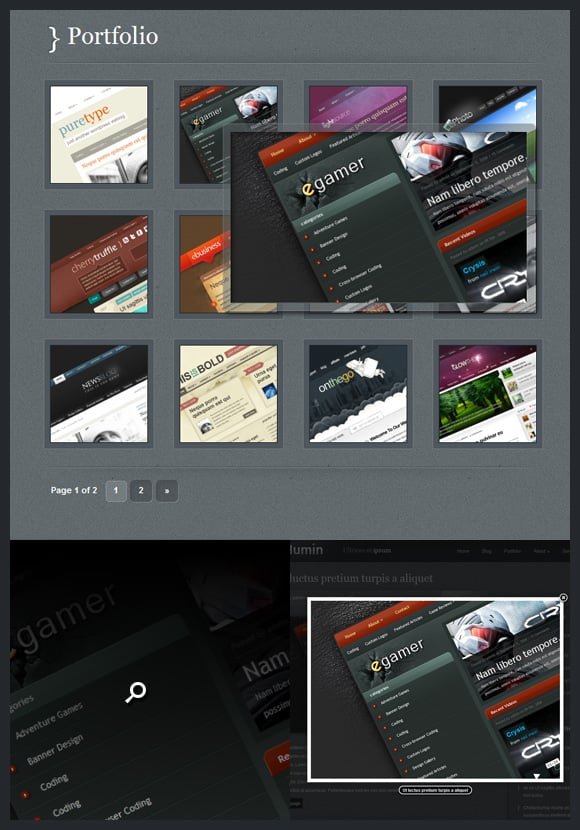 You will also notice the Lumin comes with all the great functions that you have become accustomed to, including the ePanel theme options page and complete localization. Lumin comes in three different color schemes, including Blue, Green and Brown.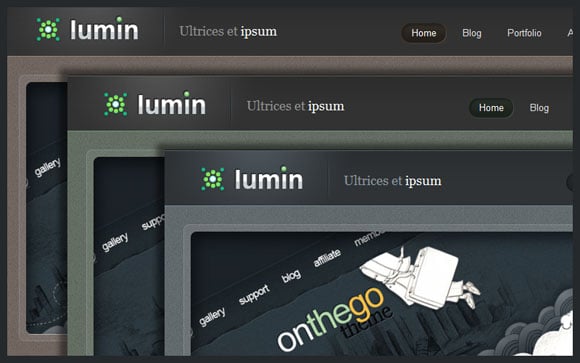 Let me know what you think of the design, I appreciate your input!