With the popularity of tumblr increasing I thought it would be great to create a WordPress theme that allowed for similar functionality. LightBright makes it easy to share your daily life through its tumblr-style post types. Using the custom post types/taxonomies added in WordPress 3.0, the theme adds special integration options for photos, video, audio, quotes, notes and links. If you love the format of tumblr but don't want to give up the versatility of WordPress, this is the theme for you!  Be sure to view the Live Demo, or check out the Features Page for more information.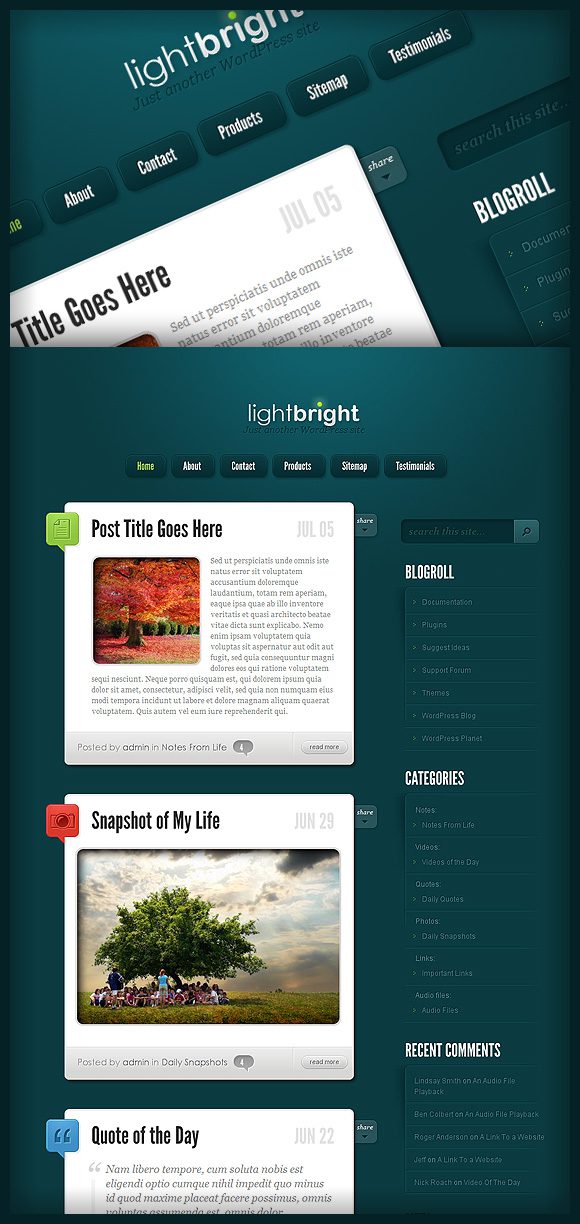 LightBright Features
1. Four Unique Color Schemes – LightBright comes with four different color options, including Turquoise, Purple, Green and Black.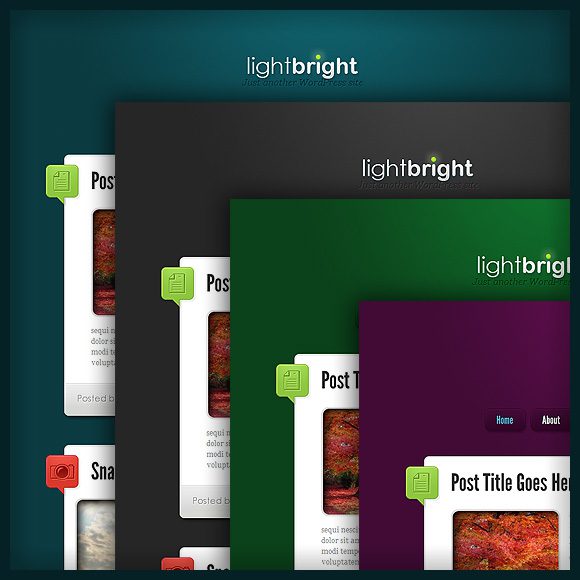 2. Six Custom Post Types – Custom post types allow you to share media in a tumblr-style fashion. With the click of a button you can share your photos, videos, quotes, notes link and audio files with your visitors.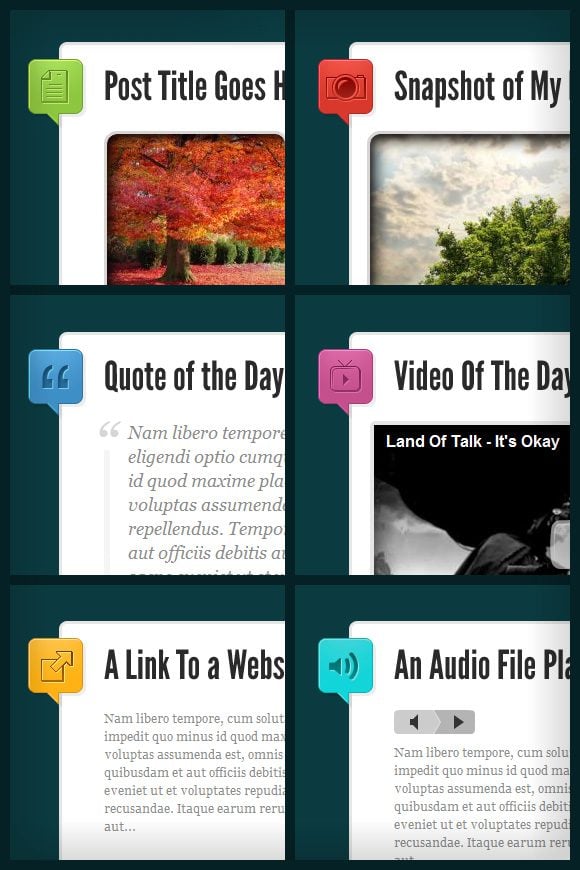 I hope everyone enjoys the theme. Be sure to drop a comment and let me know what you think!