InStyle is bold and beautiful, turning your screen into a large, colorful, photo-filled canvas. With the theme's ability to create custom, rotating background images for each section of your website, you can create designs that really grab your visitor's attention. At the same time, the theme's various design elements remain subdued enough to maintain a simple and elegant feel. The photos used in the theme preview are just examples and do not actually come with the design. Instead, you have the ability to upload and define your own photos for every post and page (if you choose). I have, however, included a few of my own landscape photos to the theme in case you don't have anything on hand to use. For more info, be usre to check out the Live Demo as well as the Features Page.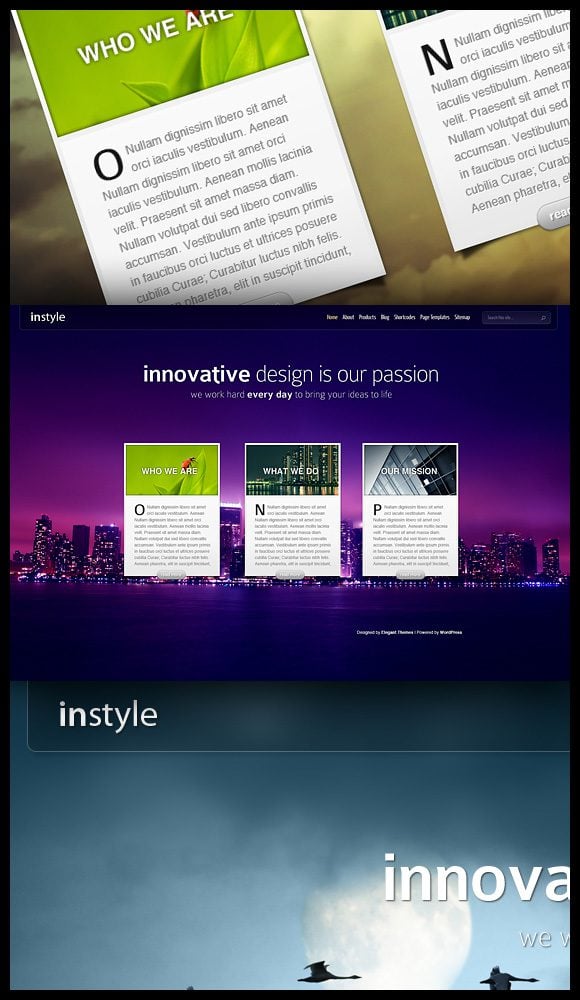 InStyle Features
1. Photo-based Background Image/Image Rotator – InStyle comes with a unique background image feature. You can upload and activate different background images for every section of your website. Furthermore, if you define more than one image per area, then all defined images will be displayed in a rotating slideshow.
2. A Few Free Landscape Photos – While it is intended that users define their own photos, I realize that not everyone has a collection of great photos laying around. For this reason I have packaged the theme with a few landscape photos that I took myself last week. These can serve as a great, temporary alternative.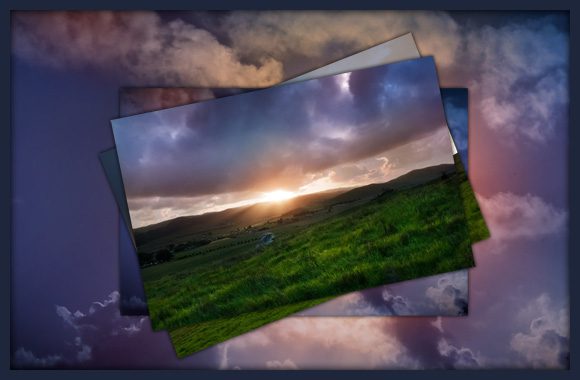 3. Integrated Theme Options – To make things easier, we have integrated new option panels into the post editor. Now when your write/edit your post, you can change your background image and post titles/descriptions with ease.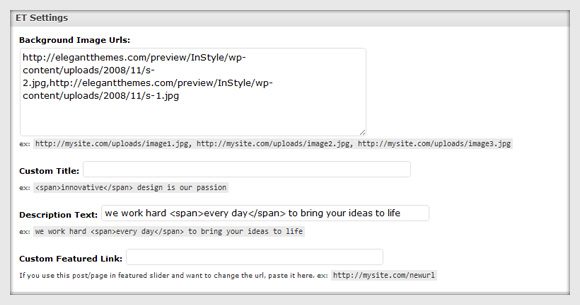 I hope you enjoy the new design. Be sure to leave a comment letting us know what you think!