I know it took us a while to finish this theme, but the wait is finally over! eStore is a theme that helps transform your blog into a fully functional online store. It doesn't offer its own shopping cart, but instead, keeps itself open for integration with already-popular ecommerce plugins. But don't worry, we make it really easy to integrate certain plugins. In fact, if you choose to use one of the our pre-integrated plugins, no additional setup is required. If you have been looking for an easy way to bring your business online, then look no further. For more info be sure to check out the Live Demo as well as the Features Page.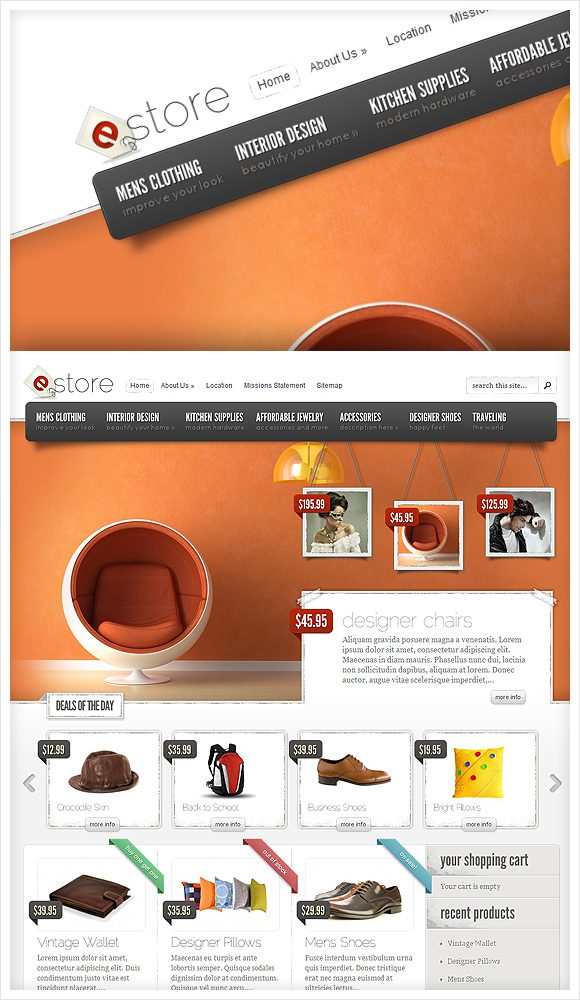 eStore Features
1. Ecommerce Integration – Instead of developing our own shopping cart system, or building the theme to work around a single plugin, we tried to keep the theme as open as possible so that it would be compatible with a wider array of plugins (and therefore satisfy the needs of a wider audience). We have also done some pre-integration work for two popular plugins: eShop and Simple PayPal Shopping Cart. If you choose to use either of this plugins, they will work with the theme flawlessly and will require no additional setup. Simple PayPal Shopping cart is extremely simple to use, but does not offer the same selection of features that eShop does. I think the functionality provided by each should satisfy every user.
2. Ecommerce Theme Settings – The theme makes it easy to add products. Each product is powered by a normal WordPress post. When you make a post you will notice that a new set of options has been added below the text editor. These options are used to add your product's price, thumbnails, special offer bands and more.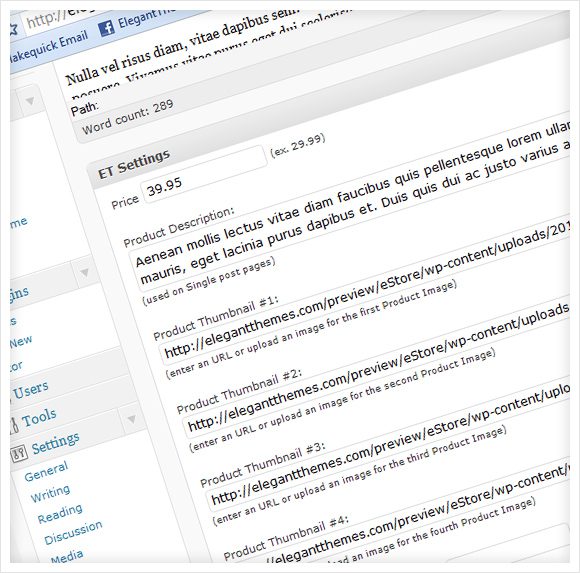 3. Alternate Colorschemes – eStore comes with 5 different colors. If the default style is not to your liking, then you might consider the Red, Blue, Green or Silver variations.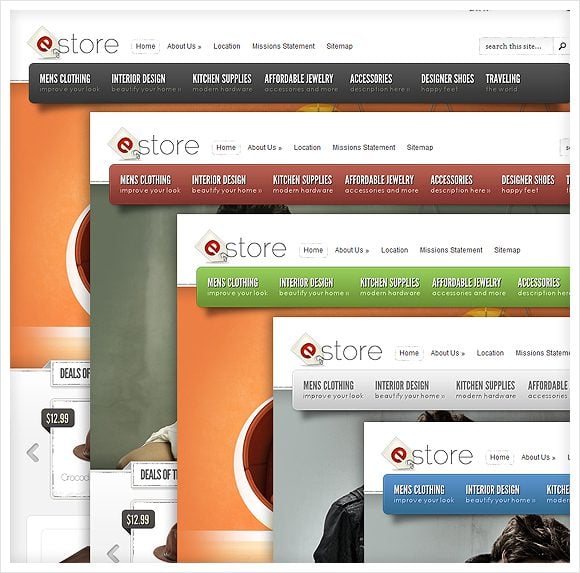 I hope everyone enjoys the theme. Be sure to drop a comment and let me know what you think!