Our newest theme, DailyNotes, has been released. This theme features the same tumblr-style custom post types found in LighyBright. These post types making sharing media quick and easy, and include special integration options for photos, videos, quotes, notes links and audio files. My goal with DailyNotes was to make the simplest and most elegant medium possible through which you could share your daily life. The theme is very minimal in its design, and has been trimmed down to the bare essentials. For anyone looking to create a fun and inviting personal blog, I'm confident that DailyNotes will serve you well! For more details be sure to view the Live Demo as well as the Features Page.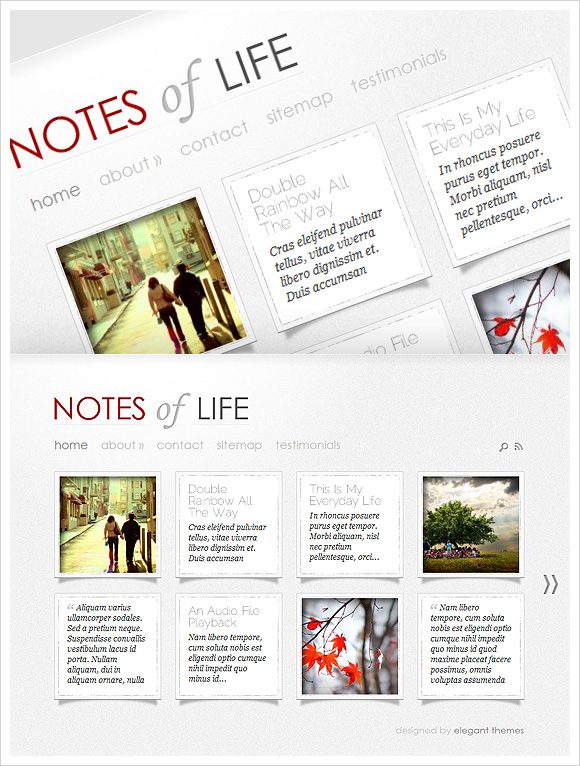 DailyNotes Features
1. Tumblr-style Custom Post Types – With the goal of making your life easier to share, special integration options have been added for photos, videos, audio files, quotes, notes and links. You can use normal posts as well, which means any posts you currently have on your blog will adopt the "notes" custom post type layout.
2. Four Unique Colorschemes – If you default layout is not your style, then be sure to check out the Stone, Wooden and Canvas variations.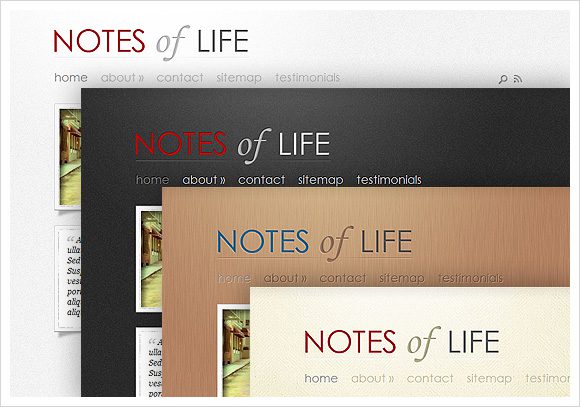 I'm excited to hear what everyone thinks of the theme. Be sure to leave your thoughts in the comments 🙂