In an attempt to improve the user-friendliness of my themes I have set up a video tutorials section in the member's area. Here I will be adding tutorials to help members set up/use my themes. I have started the section off with a collection of basic installation instructions, however, I hope to add more advanced tutorials in the future as well. This section will be updated frequently with the questions that pop up most frequently in the forums, however if you have any personal requests let me know.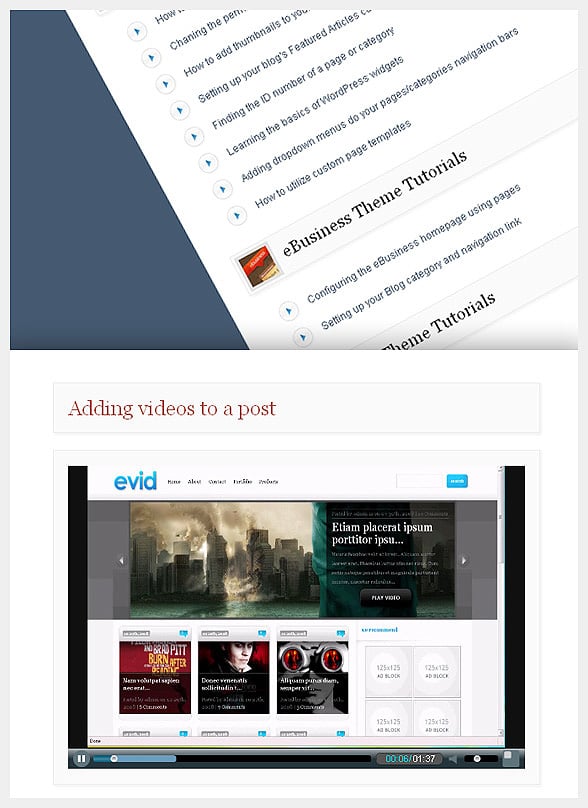 Theme Sneak Peek – Bold
I have started working on a theme I call "Bold." This theme will feature a strong textured appearance and a bold angular design. I like where this one is going, and while it may be a bit "niche" in its style, I hope some people will put it to good use.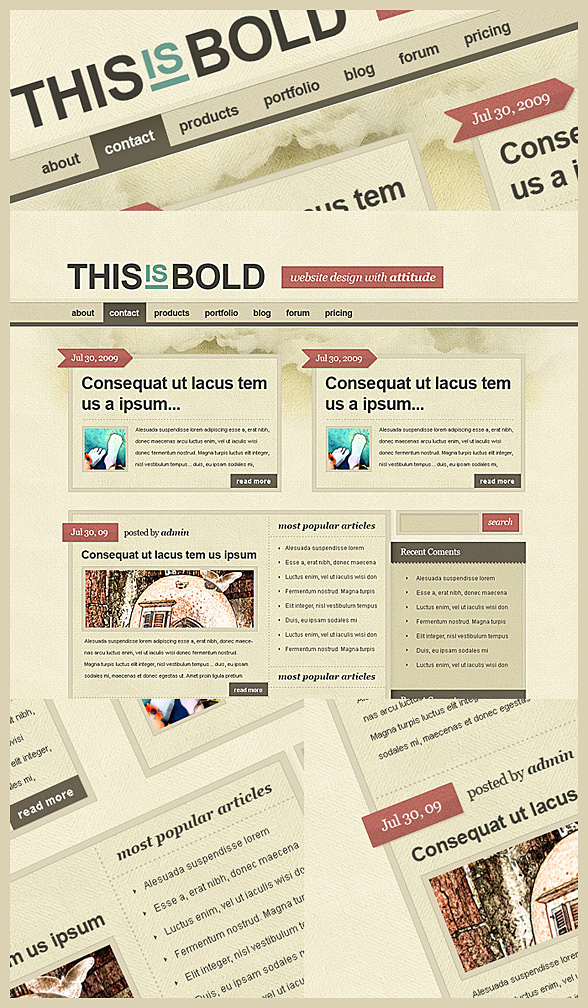 Theme Sneak Peek – eNews
Probably the most common theme request I get is for a News/Magazine theme. For whatever reason one has never been realized, until now! My goal with this theme is to organize content in a simple and elegant manner. I just started work on this one so I don't have much else to share, but I know people like to see what's going on behind the scenes so here is a preview of what I have so far.

I also have some theme updates planned, if you have any requests let me know. On a side-note, I am working to improve support forum response time even more, and am looking to hire a new forum moderator. If you are an expert in css/xhtml/php/wordpress and want to do some tech support work on the side send me an email.
I hope everyone is doing well, best wishes!