Theme Sneak Peek: eBusiness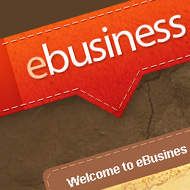 I have started some preliminary work on a new theme. I am calling it eBusiness because it is going to be my first page-based layout, which will cater to business sites rather than blogs. There will still be a blog component of course, and it certainly isn't a business-specific design. This is only the first Photoshop sketch, so things are likely to change, but it will definitely give you an idea as to the direction I am going with the layout and the overall style.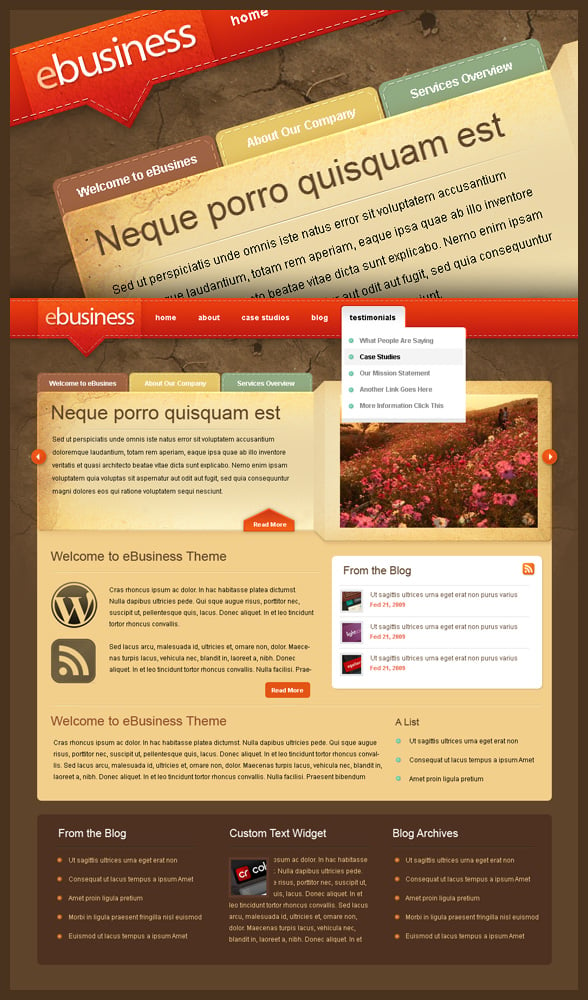 Also, if you havn't noticed, I have started an ElegantThemes twitter account. In the past I have reserved blog posts for large updates, which means many of the small things that go on around here go unnoticed. From now on I will be updating twitter as much as possible to help improve transparency. You can follow me here to receive updates. I hope everyone is doing well, best wishes!