In case you missed the memo, we are currently running our biggest sale of all time for Black Friday this year! Not only are we offering our largest discount ever, but everyone who purchases a new account or account upgrade today will also receive a free copy of our exclusive Divi Black Friday Layout Pack. We designed this layout pack in the spirit of Black Friday to help you jumpstart your own high-converting deal pages using Divi. Now you will be totally prepared to host your own Black Friday sale next year 🙂 If you are already an Elegant Themes Lifetime member, you can download the layout pack for free too. Just follow the link below.
The Exclusive Landing Page Layout Pack For High Converting Deal Pages
Buy Today And Get Our

Exclusive Layout Pack
Not only are we offering 25% off all new accounts and upgrades, we have also created a free and exclusive Divi layout pack that is only available to those who purchase our Black Friday deal (and to current lifetime members). We designed this pack in the spirit of Black Friday and it's the best way to jump start your own high-converting sales page using Divi.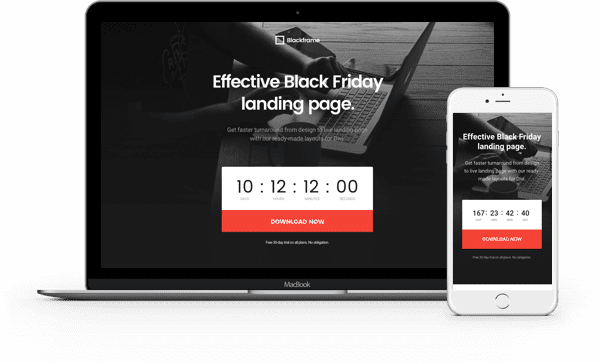 Upgrade To Get The Layout For FreeJoin Today And Get The Layout For Free
Already a Lifetime member? No need to purchase anything, just download the pack for free below!
How To Download And Install The Pack
To download the layout pack, simply log in here and click the download link. The layout pack is only available to those customers who purchased our ultimate Black Friday deal, and to all current Lifetime customers. If you aren't an Elegant Themes member yet, then you can sign up today for 25% off and get access to this awesome layout pack right away. If you are a current member on the Personal or Developer subscription, then you can upgrade today for 25% off and get access to the pack too.
Once you have downloaded the ZIP file, double click to extract its contents. You will find several .JSON files that can be imported into your Divi Library. Once imported, you can use the Add From Library buttons to add the layout to your page and start building.
Mix And Match Nine Customizable Elements
The layout pack can be loaded in its complete form using the main Divi Builder "Add From Library" button, or you can add any of the layout pack's nine individual components using the Add From Library button when adding new sections to your page. If you have never used the Divi Library before, be sure to check out our full tutorial on the subject.
Four Creative Headers
Pull your visitors in with one of four creative headers that help to create a sense of urgency using the Divi Countdown Timer Module. Count down to the start of your sale and collect email addresses using one of the pre-sale headers. Once your deal goes live, switch to one of the active deal headers and count down to the end of your sale. Make sure your visitors know that once the timer runs out, the deal is gone!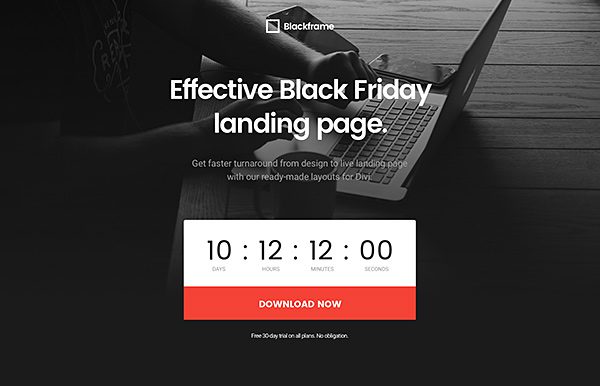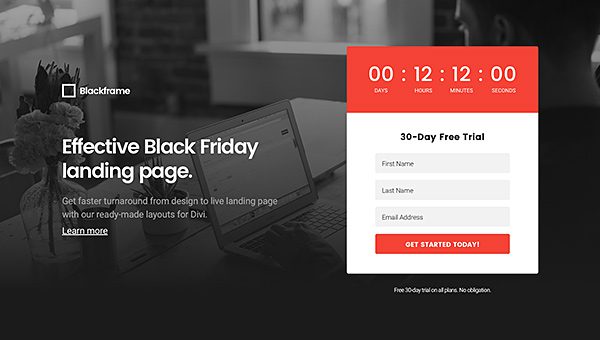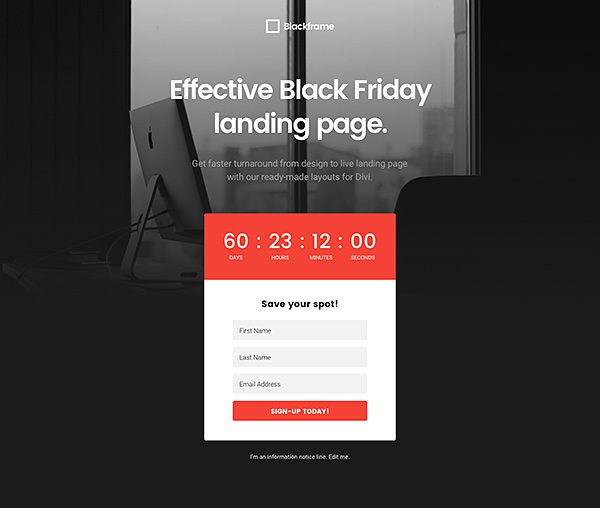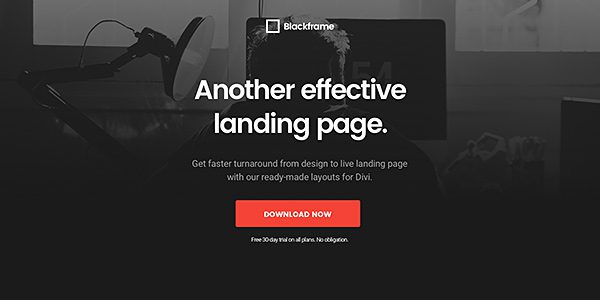 Features And Information
Describe your product and service using centered and alternating featured images and descriptions.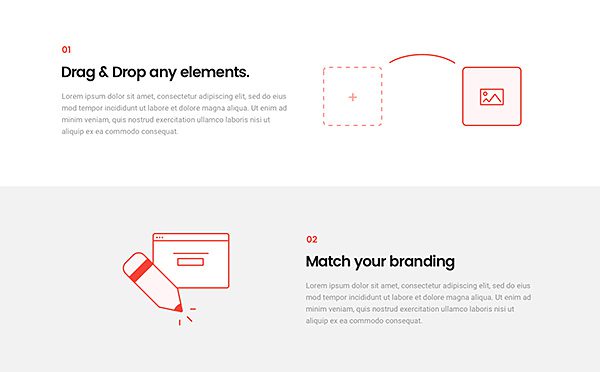 Customer Testimonials
No sales page is complete without some great testimonials! Follow up your features with some positive reviews from your clients.

Website Footer
Finish off your page with a repeated Call To Action. Create a simple and compelling subject line and follow it up with a bright red button that begs to be clicked.
Combine Them All To Create The Ultimate Sales Page
Once combined, you will have a super-effective sales page that is ready to convert your visitors into customers.