Importing and Exporting Your Monarch Settings
Building a new website? Import your settings from a previous install and skip the steup!
An Overview Of Importing and Exporting Your Monarch Settings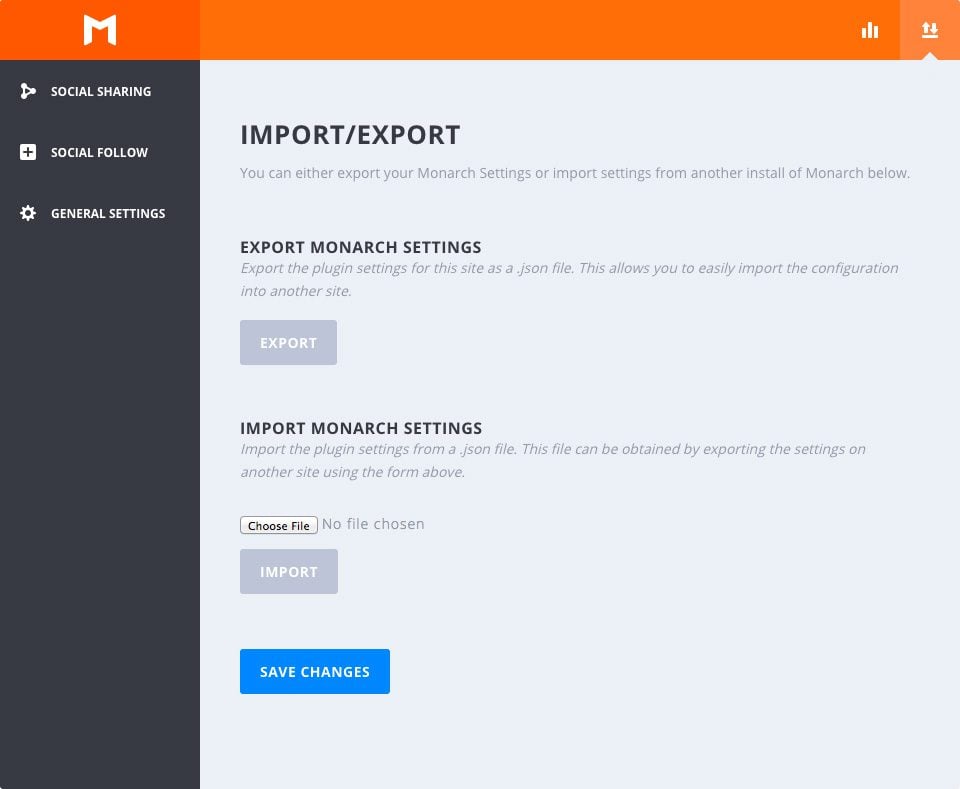 For those of you who are managing multiple websites or migrating to a new WordPress install, the import and export settings in the Monarch Dashboard make it extremely easy to either export your Monarch Settings or import Monarch Settings from one site to another. These options can be accessed by the import/export icon in top bar of the Monoarch Dashboard
Export Monarch Settings
You can export the Monarch settings from any site as a .json file. This allows you to easily import your Monarch configurations into any other site with Monarch installed and activated.
Import Monarch Settings
Just as easily, you can import Monarch settings from a .json file. This .json file can be obtained by exporting the settings from another site using the export steps described above.