The Extra Text Module
The most basic module, but with tons of different applications.
Module Overview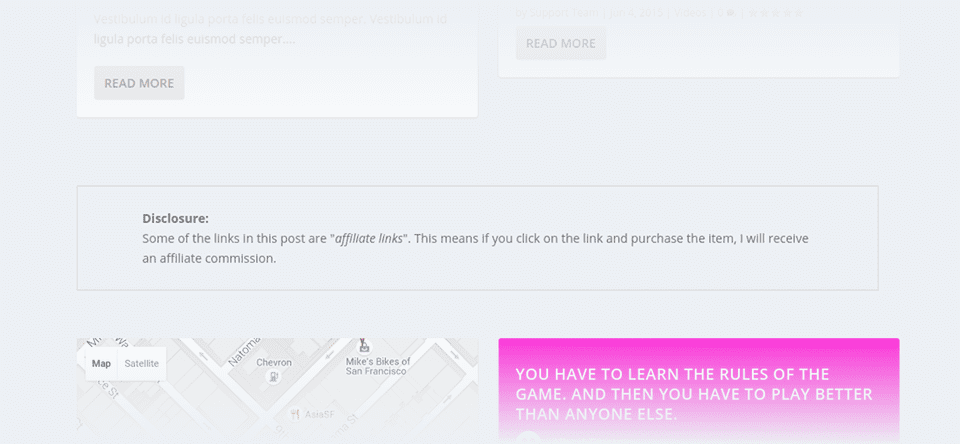 You can use the Text Module to insert text content into your category layouts. This can be useful, for example, if you need to display a disclaimer or notice for certain posts categories (like reviews, perhaps?).
View A Live Demo Of This Module
The Module Options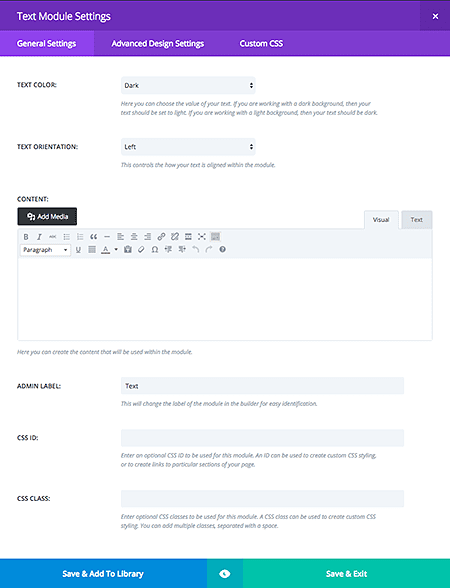 General Settings
Text Color
If your text is being placed onto a dark background the Text Color should be set to 'Dark'. Visa versa, if your text is being placed onto a light background, the Text Color should be set to 'Light'.
Text Orientation
This dropdown menu allows you to specify the orientation of your text to be Left Justified, Centered, or Right Justified.
Content
This field is where you can enter the body content of your blurb. Text content spans the full width of the column that it is in.
Admin Label
By default, your text module will appear with a label that reads 'Text' in the builder. The Admin Label allows you to change this label for easy identification.