Divi Hosting By SiteGround Overview
We partnered with SiteGround to bring Divi users fast Divi Hosting that works perfectly out of the box! Plus Divi and WordPress come pre-installed and configured with your license key. Skip the setup process and jump right into the builder! Divi Hosting from SiteGround is configured to meet all of Divi's requirements and is supported by a team of WordPress professionals.
If you are looking for an easy way to set up a fast Divi website, then we suggest using SiteGround as your hosting provider. We partnered with SiteGround to create an optimized Divi Hosting package and includes automatic Divi installation, license key generation and product activation. Divi Hosting by SiteGround meets all of Divi's requirements out of the box and is supported by leading WordPress professionals. That's why we choose to recommend them to our customers!
How To Set Up Your Website Using Divi Hosting By SiteGround
Setting up your first Divi website with Divi Hosting is a breeze. To get started, go here and click big orange button.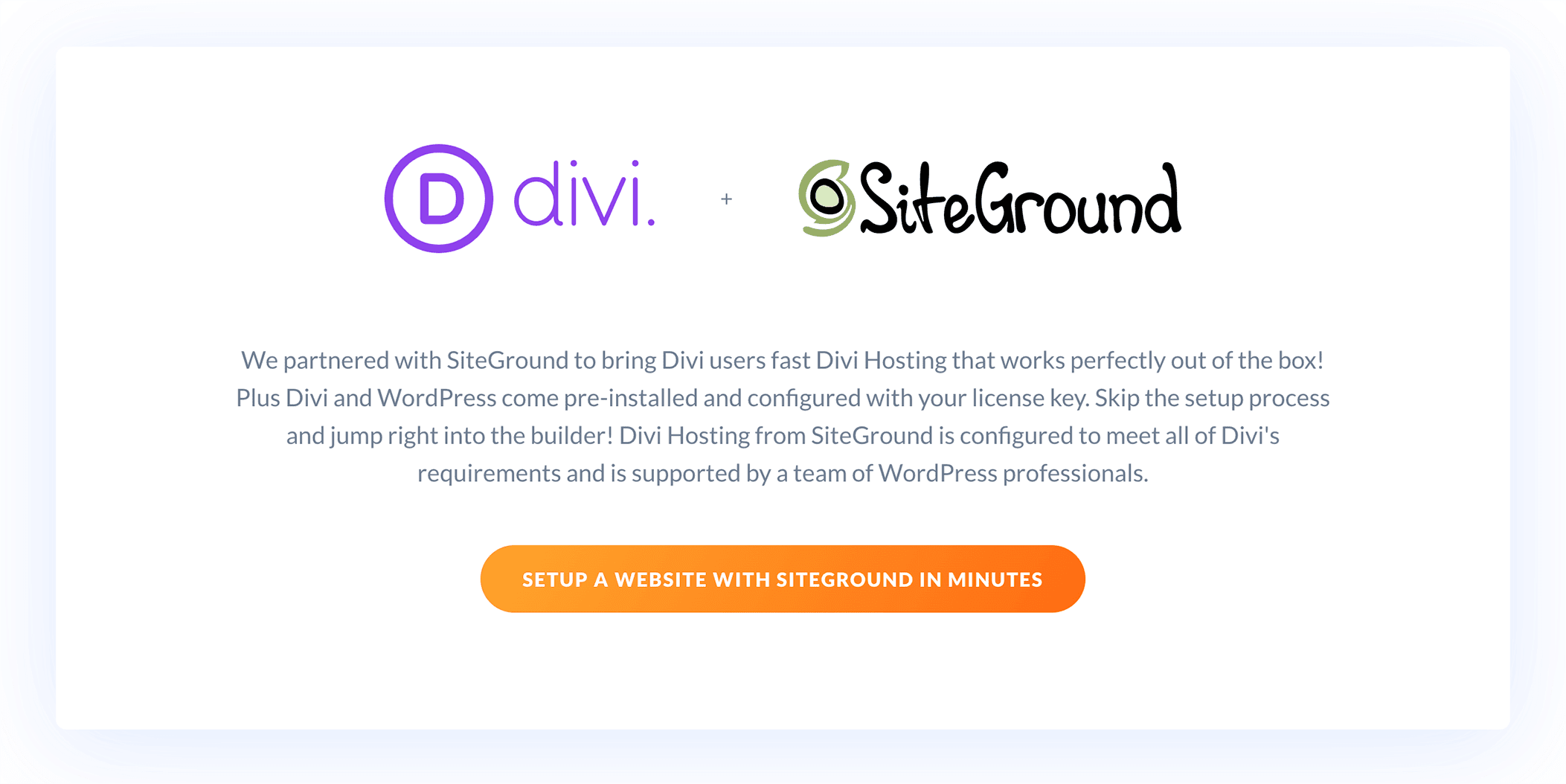 This will ask you to log in to your Elegant Themes account if you are not logged in, and then you will be redirected to SiteGround. Here you will be shown various hosting options that SiteGround offers. Choose the hosting plan that best suits your needs and proceed to the checkout process.
Once you have completed the check out process, you can log in to your new SiteGround account using the email address and password created during signup. When you log in to your SiteGround account, click the "Websites" tab to find your new Divi website.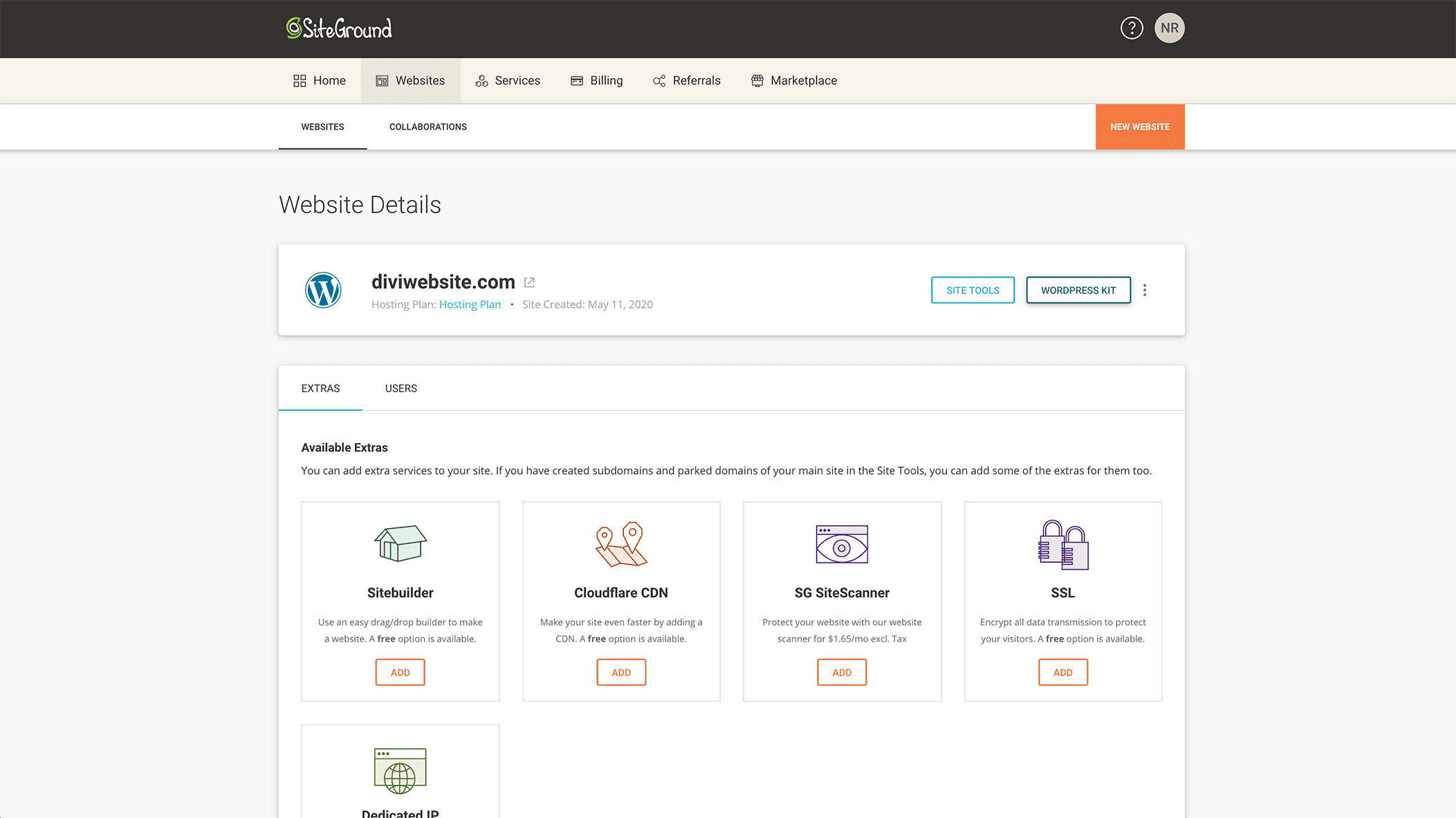 Click the "WordPress Kit" button to quickly access SiteGround's WordPress related tools, including the WordPress Admin link. Click "WordPress Admin" to log in to your new website where you will find Divi has already been installed and activated.Now you can jump right in to building your website.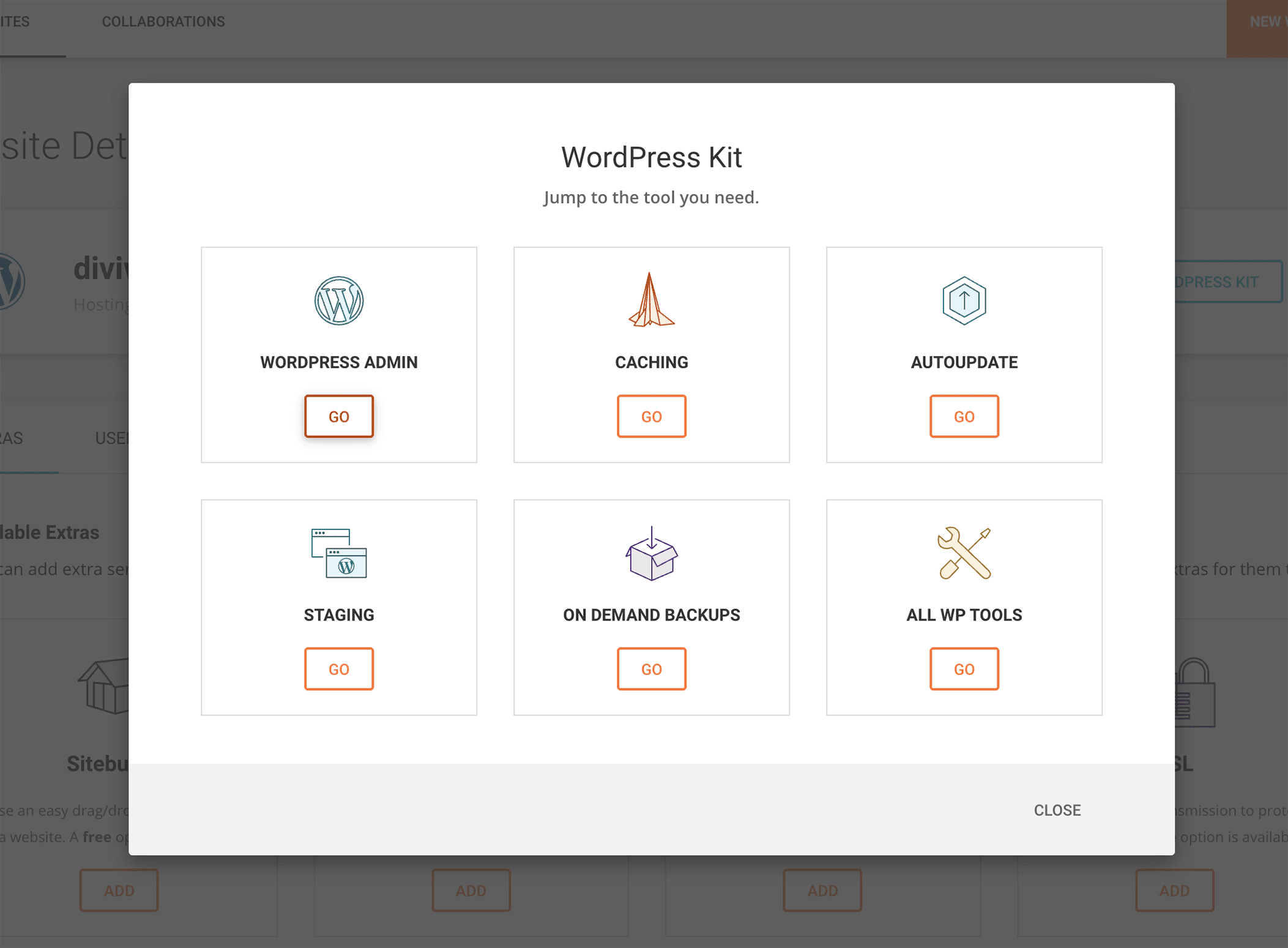 Everything You Need To Know About SiteGround Hosting
Everything you need to know about using your new SiteGround hosting account can be found in SiteGround's extensive knowledge base. Still need more help? Don't worry, SiteGround's support team is always available to assist you with any of your hosting needs.
Need Hosting Assistance? SiteGround Is Here To Help
If you need help with anything related to your new Divi Hosting account, SiteGround is where support questions should be directed. You can access their support center here. SiteGround is a leading WordPress host powered by passionate WordPress professionals, and they are the best in the business when comes to helping you with any of your WordPress needs.
Need Help With Divi? Elegant Themes Has Your Back!
Getting Divi help is easy. Just click the pink chat icon to launch our support portal where you can chat with someone on our support team. We are available 24/7 and we are happy to help you with anything!