Careers
WordPress Developer
Help Us Build The Most Amazing WordPress Products On The Web
Apply Today
Ready to Make An Impact On The Web?
ElegantThemes.com is a leader in WordPress Theme & Plugin Development. We have been building the top premium WordPress themes and plugins for the past 11 years and we maintain the largest customer bases in the ecosystem. 601,772 users, freelance developers and web design agencies depend on our beautiful designs and we work hard everyday to make sure we are creating the best WordPress products on the web. Divi, our flagship theme and page builder plugin is pushing the boundaries and has inspired an absolutely amazing community to form around it. A focus on community is a core part of our culture and it makes our work environment is a truly rewarding one.
As a WordPress Developer at Elegant Themes, you will be working with a small and agile team made up of talented devs from all around the world. We work with git, chat on Slack and our team structure is flat and open. Self-motivated individuals tend to thrive best here, and we are looking for someone filled with inspiration and who isn't afraid to take initiative.
This position is for someone with a deep understanding of WordPress. You have built your own themes and plugins before and possibly even contributed to WordPress Core. You enjoy finding elegant solutions to complex problems and are familiar with the WordPress motto - "code is poetry." You are up-to-date with the latest and greatest trends and technologies because you are engaged in the open source community and you enjoy building software that pushes the web forward. While WordPress is a PHP-based application, we are continually moving towards React as our main development language, so you should be excited about learning and working with Javascript.
This is a full time position available to on-site employees. Employment includes full benefits, paid vacation and a competitive salary.
Responsibilities
Be creative and contribute based on your own merit.
Be a positive, humble and contributing member to our small team.
Take the initiative to better yourself as a developer and to use that knowledge to better our products and help our team succeed.
Required Experience
Complete understanding of the WordPress core software and its functions at the code level.
Experience building WordPress themes/plugins.
Mastery of WordPress coding and security best practices.
Required Skills
PHP
CSS
HTML
MYSQL
JAVASCRIPT
GIT
Bonus Qualifications
REACT
JQUERY
BACKBONE
REDUX
GRUNT
GULP
SASS
A history of open source software contribution
Meet Some Of Our Team
Elegant Themes wouldn't exist without the amazing team behind it. We are a remote team, with 34 employees from all around the world! We take pride in our diversity and modern remote working environment.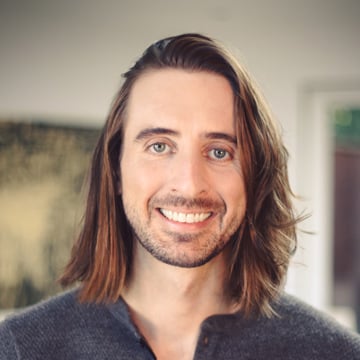 Nick Roach
Founder & CEO
Nick made his first website in 7th grade to promote his middle school band. Suffice it to say the band never made it big, but his obsession with the internet is still going strong!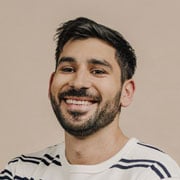 Mitch Skolnik
Director of Operations
Mitch is the man that keeps things running smoothly. When he's not finding new ways to make our customers happy, he is probably nerding out on his latest music obsession.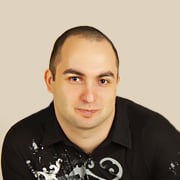 Yuriy Portnykh
Lead Developer
Elegant Themes Employee #1, Yuriy an incredibly talented developer and the mastermind behind Divi and our other cutting edge products. He loves to play guitar and hates coffee.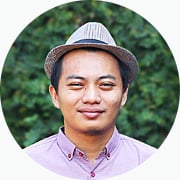 Fikri Rasyid
Developer
A recent addition to the team and a new father, Fikri is a talented WordPress developer hailing from Indonesia. He is also the undisputed ET speed typing champion.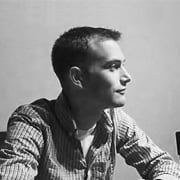 Josh Ronk
Senior Developer
Josh brings a wide breadth of back-end development experience to the Elegant Themes team, and is currently leading the charge on our upcoming theme Extra. It's going to be amazing!.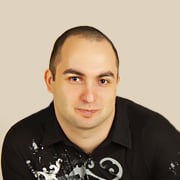 Yuriy Portnykh
Lead Developer
Elegant Themes Employee #1, Yuriy an incredibly talented developer and the mastermind behind Divi and our other cutting edge products. He loves to play guitar and hates coffee.
Competitive Salary
At Elegant Themes you will enjoy a competitive salary with room for growth, but that's just one part of what makes working at Elegant Themes great.
Health & Dental
Don't sweat it! As an Elegant Themes employee, you will have your health and dental needs taken care of through our Kaiser Permanente group health plan.
Paid Vacation
We believe in working hard, but we also believe in life-work balance. All employees start off with paid vacation, and you get more days each year you work with us.
Company Parties
We love any excuse to celebrate, and holiday season is always a special occasion. Our company dinner at AQ and after-dinner drinks at Bourbon and Branch last year was a blast.
401k + Matching
We are invested in your future. We offer all full-time employees the opportunity to take part in our 401k program, including generous company matching.
Targeted Bonuses
At Elegant Themes, when the company is doing well, everyone is doing well. Year-end bonuses are a part of the job, and they get even better when we reach our goals!
Friday Company Lunches
Every Friday is our favorite time to splurge on the delicious food that surrounds our San Francisco office. Don't worry, Elegant Themes will pick up the tab for your Bacon Bacon Burrito.
Free Snacks & Beverages
Our CEO is a snack fanatic, and we like to keep the place stocked with delicious (and healthy) treats. Tell us your vice and we'll keep it in the cupboards.
Company Trips
Even though we're a remote company we still understand the value of meeting in person. That's why each year we come together in a single location to work and play together for a full week. Past locations have included Berlin, San Francisco, and Barcelona.
Join To Download Today