Create and Manage Accounts
Sync all of your email software accounts and lists to track subscriber counts and conversion rates.
Create and Manage Opt-Ins
Add, modify, and track an unlimited number of BLOOM powered opt-in forms.
Statistics & AB Testing
Use AB split testing and subscriber statistics to constantly improve your opt-in conversions.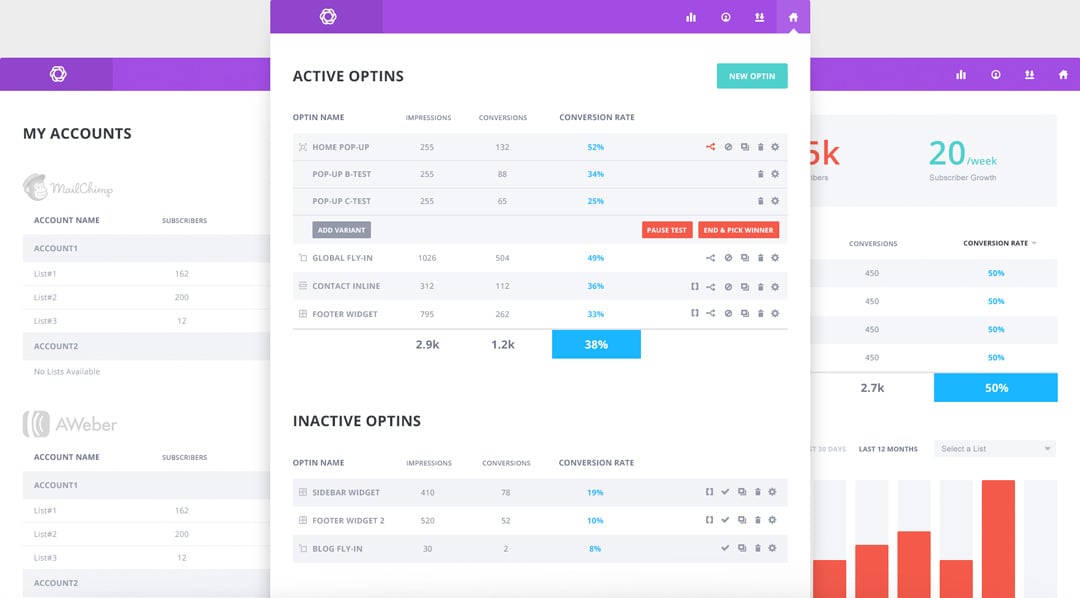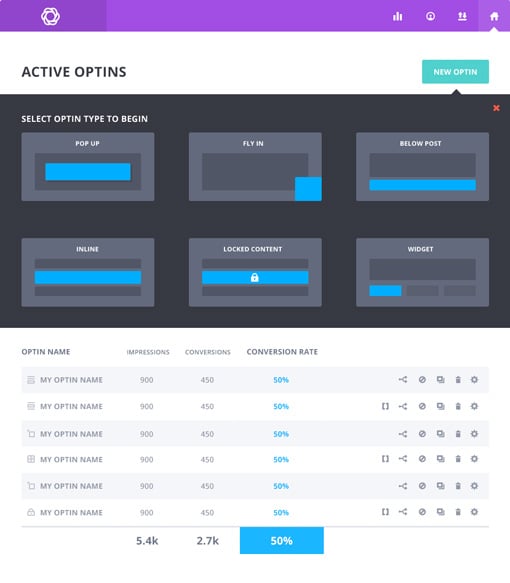 Create & Manage Opt-ins
The homescreen of the Bloom Dashboard is stacked with features and information. Not only is this where you can get started with new opt-ins and split testing, but its also a quick look at of all of your opt-ins and their conversion rates.
Start from scratch
Duplicate an existing form
Modify an existing form
Split Test
Deactivate / Activate
Copy shortcode
Split AB Testing
Split testing lets you compare the performance of multiple variations of the same opt-in form to help you figure out which one is the most effective. These different variations will be shown to different visitors, and their conversion rates will be compared to each other so you can see which one is the highest performing variation.

Statistics Dashboard
It is almost impossible to refine and improve the way you are targeting your visitors without actionable insights around when, where, and how your opt-ins are converting the best. That's why we've created a robust statistics dashboard to give you a real-time overview of Bloom's performance.
All time average conversion rate
All time subscriber count
All time average list growth
All opt-ins impressions and conversions
Past 12 month sign up graph
List subscriber counts and growth rates
Highest converting pages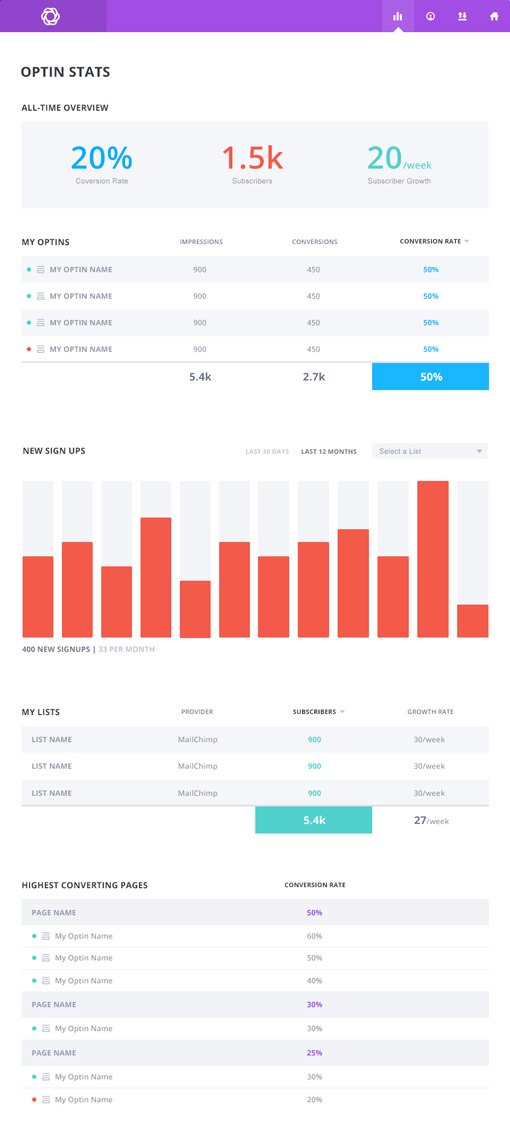 Import & Export Bloom Settings
Bloom lets you easily import and export its data from one site to another. In addition to migration, this is also a great way to backup your Bloom settings and data on a regular basis.

Download Bloom Today
If you are looking to grow your email list, now's the time to do it. Download Bloom today, and start building a stronger and more engaged community around your website.