More Subscribers. More Loyalty.
Start Growing Your Email Lists Today!
Bloom gives you all the tools you need to turn your website's visitors into loyal followers and customers. Not only is Bloom going to convert extremely well, it's going to look great doing it.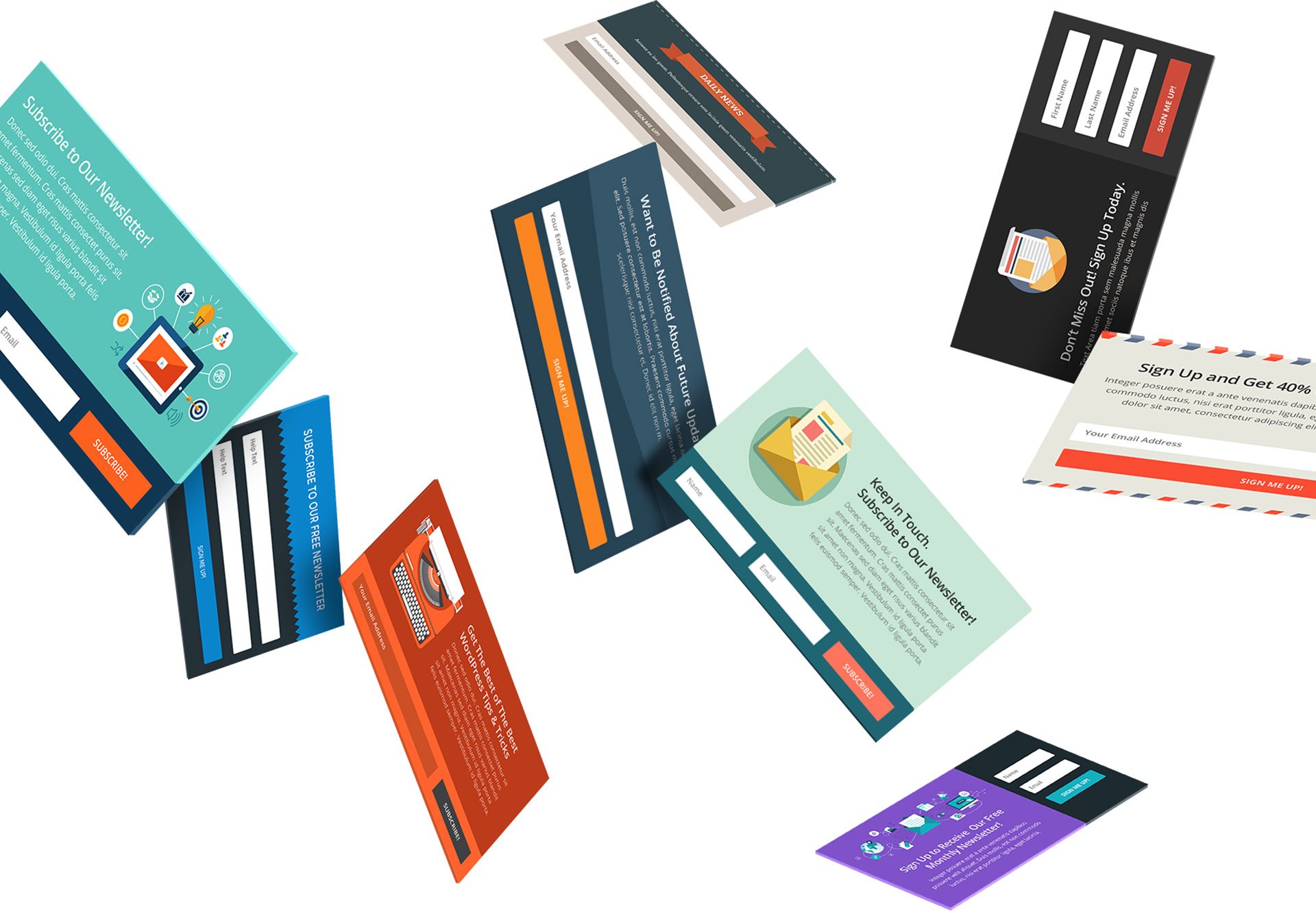 6 Diverse Opt-In Locations
Different websites, pages, and posts may require different targeting configurations. That's why we've included a large selection of opt-in types and locations for you to display your opt-in forms.
Start Growing Your Email Lists Today!
Bloom lets you create automatic opt-in pop-ups that can be triggered by timed delays, when a user reaches the bottom of a post or page, or even after they comment or purchase. This is an extremely effective way to generate and convert leads.


Elegant Themes Blog + Opt-In Pop-Up
After implementing an opt-in pop-up on our very own blog, we saw a 10x increase in conversion rates within weeks!
Automatic Opt-In Fly-Ins
Similar to triggered pop-ups, fly-ins are another great way to grab your readers' attention. Again, these can be triggered by user interaction such as timed delays or at the end of a page.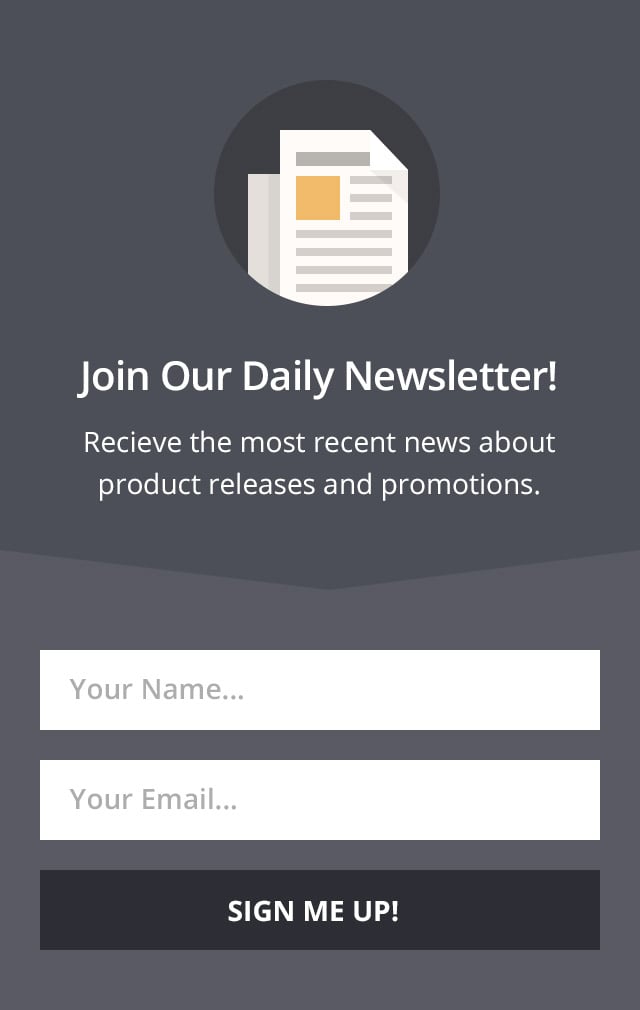 Automatic Fly-In Triggers
Vestibulum lobortis. Donec at euismod nibh, eu bibendum quam. Nullam non gravida purus dolor ipsum amet sit. Nec eleifend tincidunt nisi.
A Timed Delay
Choose a timed delay for your pop-ups and fly-ins so that they trigger after your readers have been on a page for a specific duration of time.
After Commenting
Displaying opt-in forms to readers after commenting on a post or page is a sure way to target visitors who are clearly engaged with your content.
End of Content
When readers reach the bottom of a post or page give your readers a friendly reminder to opt-in.
After Purchasing
Offer updates on future products and promotions by triggering an opt-in form your purchasing visitors right after the checkout process.
After Scrolling
Use this trigger to display your opt-in forms only after the a visitor scrolls a defined percentage of the way down your page.
After Inactivity
If a user is inactive on your page for too long, Bloom can be triggered to re-catch your visitor's attention with a pop-up or fly-in.
Below Post & Inline Opt-In Forms
Bloom let's you globally display opt-in forms at the bottom of your post and page content while also allowing you to place inline opt-in forms with shortcodes anywhere within your website's content.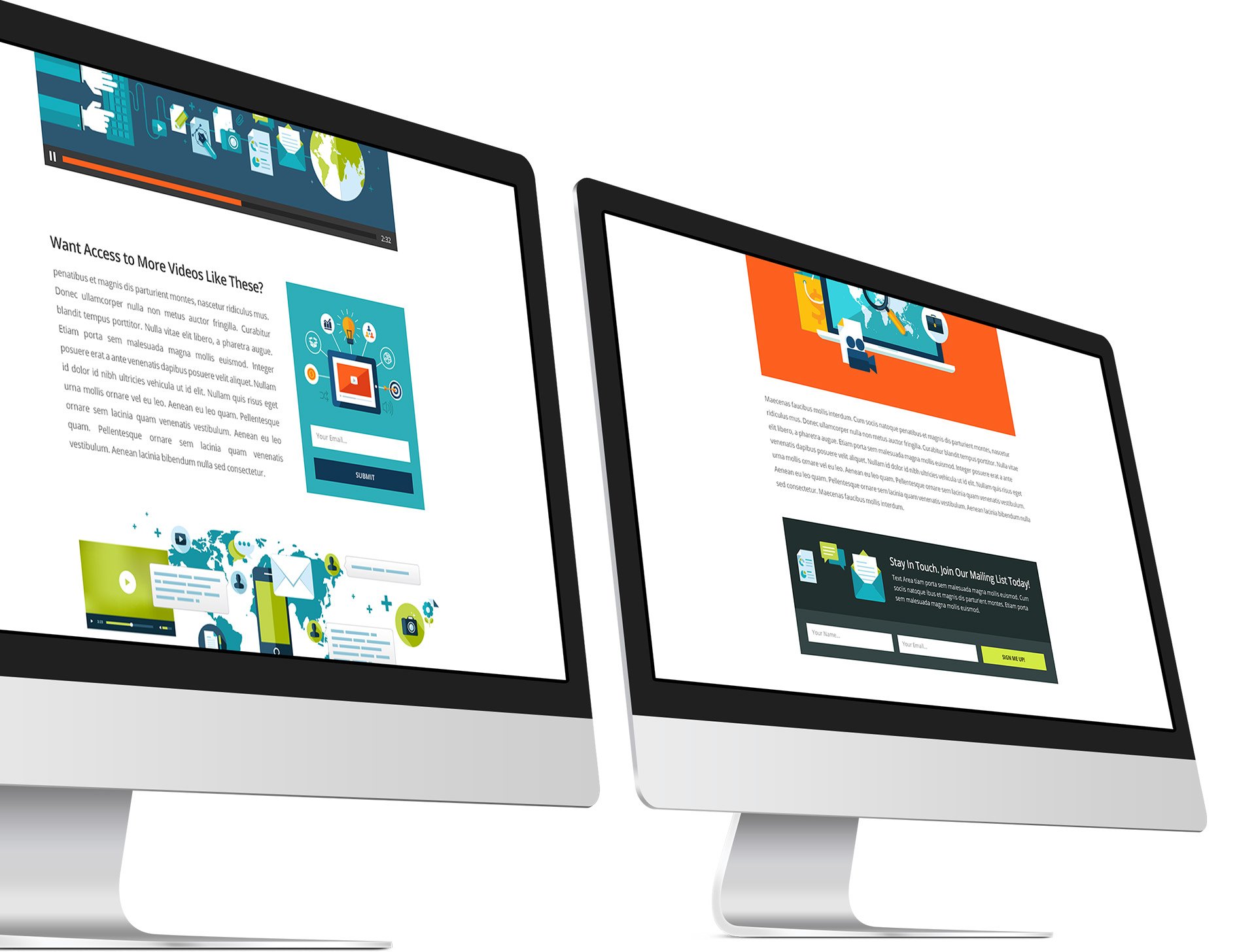 Opt-In to Unlock Content
Requiring users to subscribe to your lists before gaining access to premium content is a great way to display limited page content while still creating an incentive for readers to join your mailing list.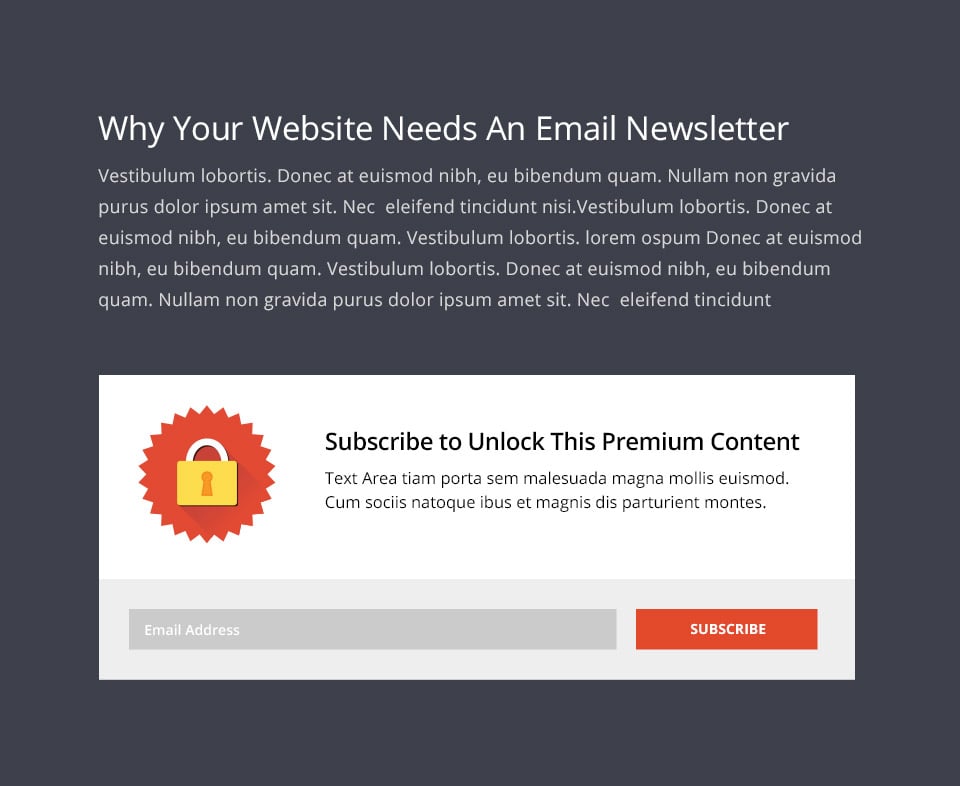 Sidebar & Widget Area Opt-Ins
great to display non intrusive opt-in forms on every page of your website. You can create as many a opt-in forms as you want and display them with Blooms custom widget.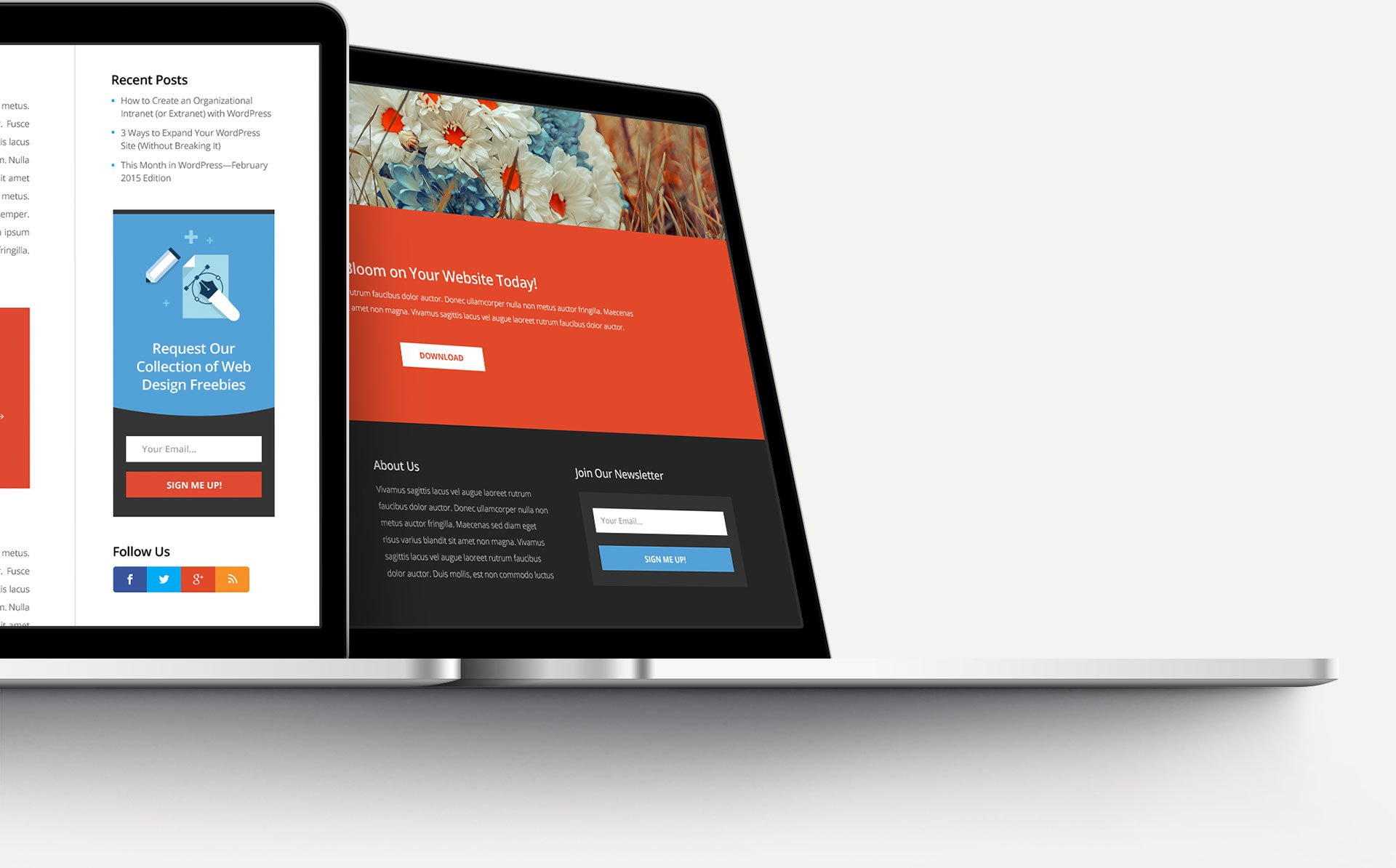 Endless Design Control
Well designed opt-on forms that look like they belong specifically to your website are key in creating a trust. Blooms comes with a ton of different design settings, allowing you to adjust just about every aspect of your opt-in form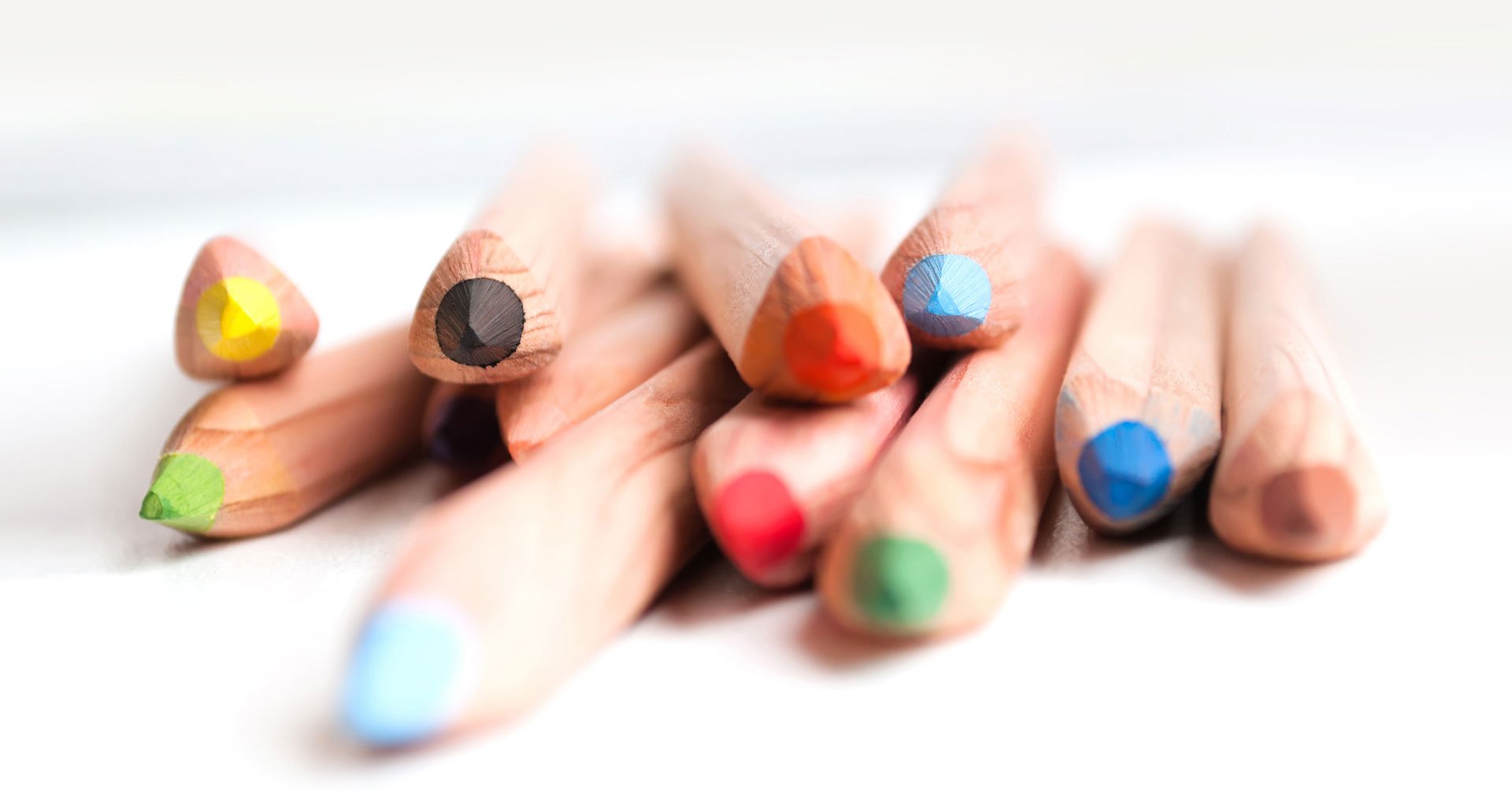 A Spectrum of 100+ Premade Templates
Bloom comes with 115 premade templates that let you get started with beautifully designed opt-in forms within seconds. These can then be fully customized to look exactly they way you envisioned.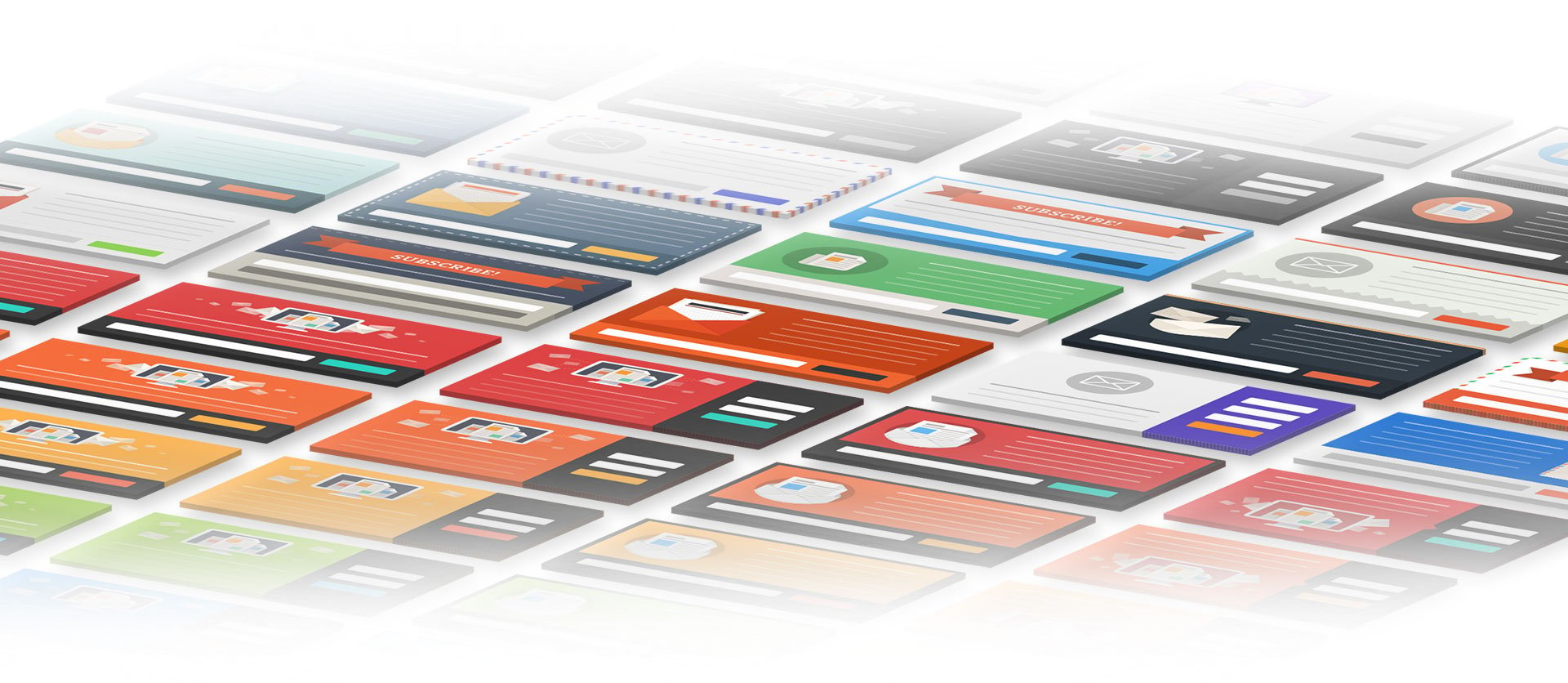 Configuration & Statistics Dashboard
Setting up and managing your Bloom settings is anything but complicated. We've created a custom panel in the WordPress dashboard for easy and intuitive access to your Bloom accounts, lists, opt-ins, conversion rates, and data.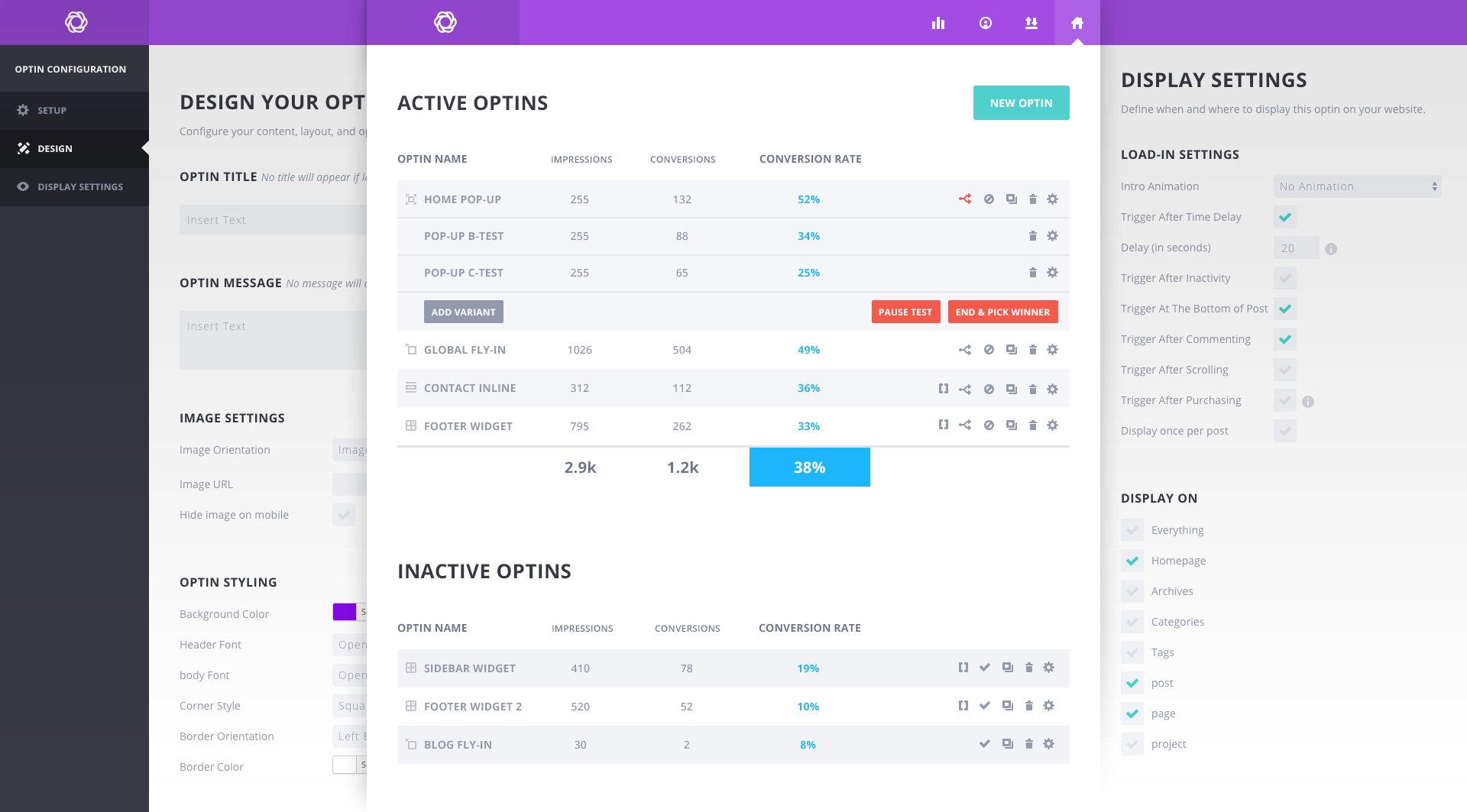 Keep Track of Conversions
It is almost impossible to refine and improve the way you are targeting your visitors without actionable insights around when, where, and how your opt-ins are converting the best. That's why we've created a robust statistics dashboard to give you a real-time overview of Bloom's performance.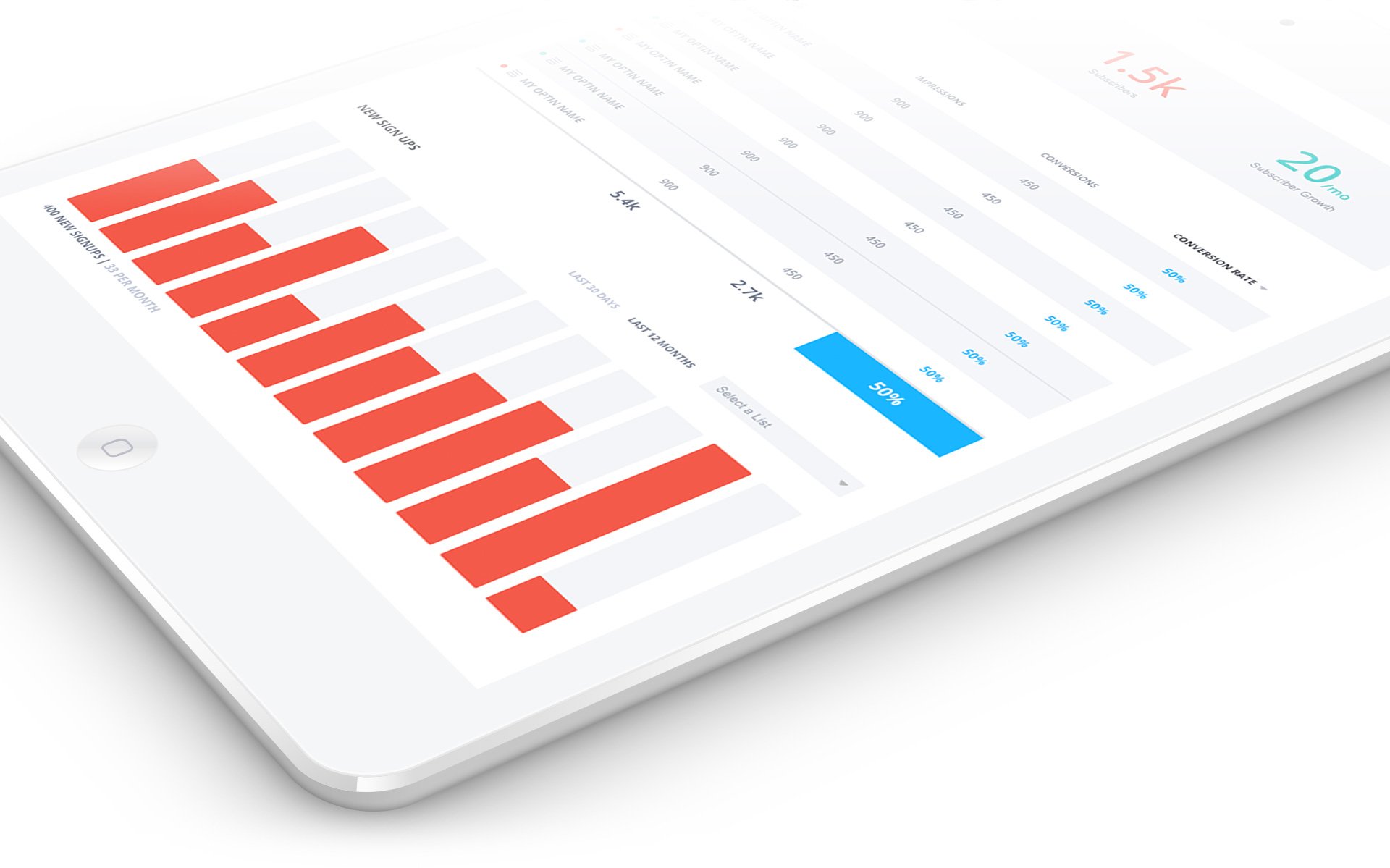 12 Major Providers + Custom HTML Forms
Bloom gives you the power to display opt-in forms using integrations of the most popular email marketing systems available. Bloom seamlessly obtains information about all of your lists and subscriber counts.
Responsive & Retina Ready
We know that your opt-in forms needs to be readable and accessible from all devices, allowing visitors to opt-in no matter how they are viewing your site. Blooms opt-in forms and dashboard are fully responsive and look great all the way down to even the smallest mobile devices and highest resolution screens.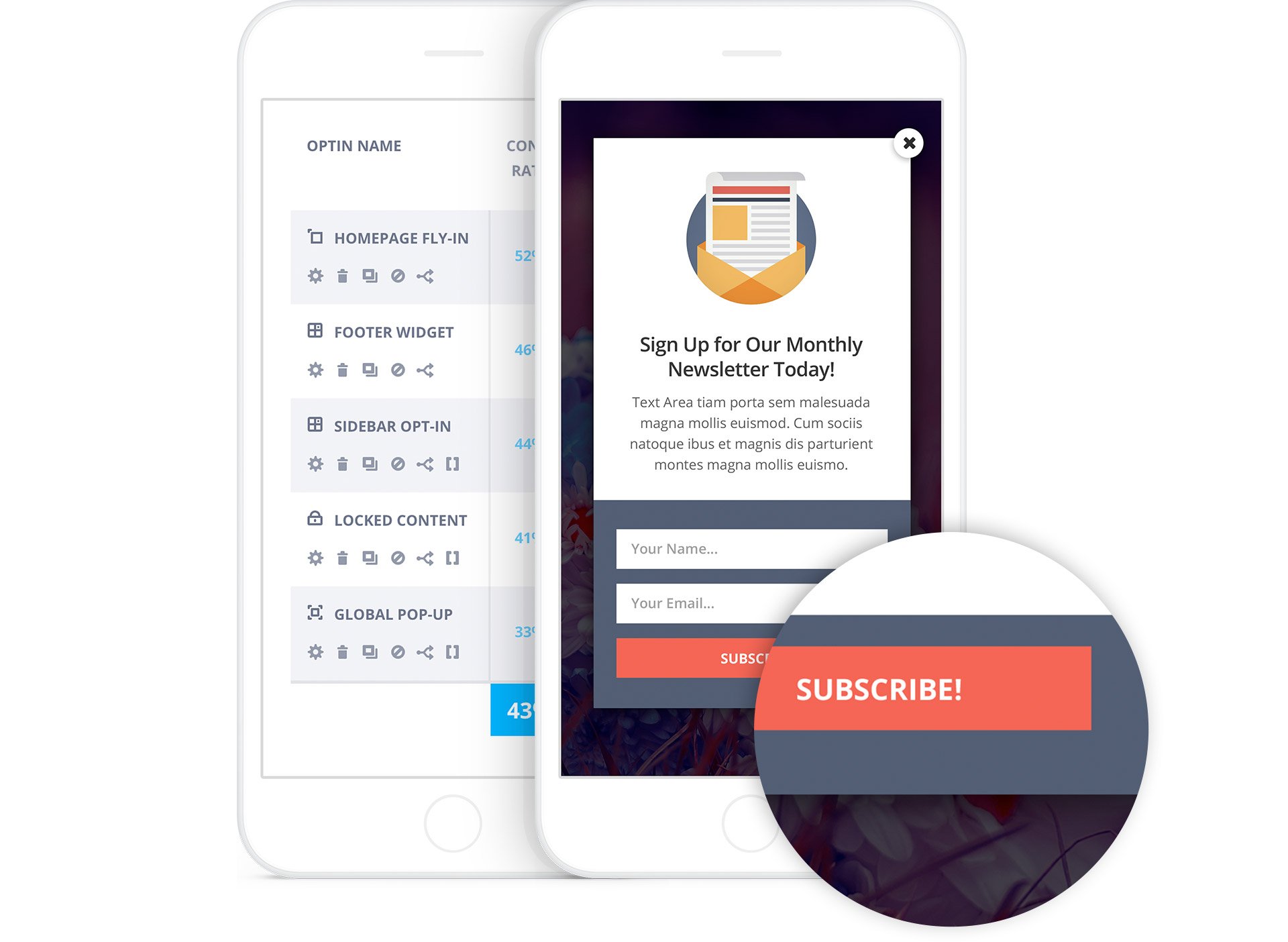 Download Bloom Today
If you are looking to grow your email list, now's the time to do it. Download Bloom today, and start building a stronger and more engaged community around your website.