Gleam was built to dazzle. With its flashy effects and smooth ajax loading techniques, this theme creates a truly unique and engaging experience that is sure to grab your visitor's attention. Allowing for custom full BG photos for each page, Gleam makes it easy to create a custom and stunning appearance for each section of your website. Gleam comes with all the standard features you look for in a website: pages, blog, portfolio, gallery, and shortcodes, but packages them in a way unlike any of our other designs.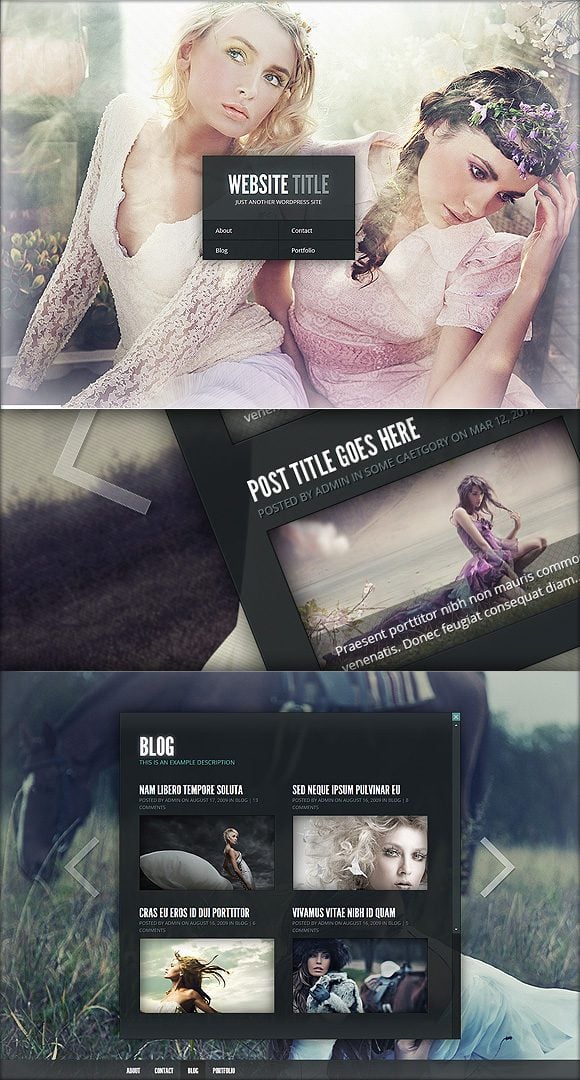 Gleam allows for full background photos, as well as a full background portfolio page, allowing you to display your work full-screen and without any distractions. The theme also comes with a more standard gallery page template if you would rather use small thumbnails and a lightbox popup.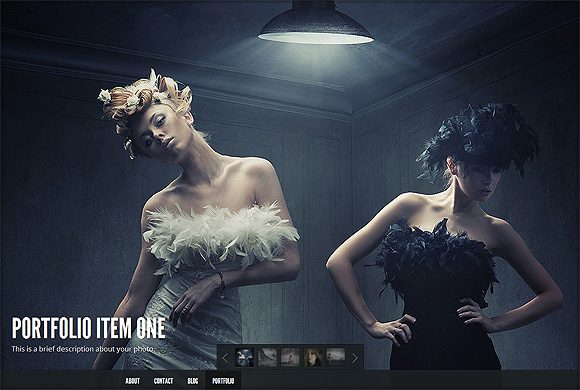 I know that this theme took a bit longer than usually to release, sorry about that! It was one of the more complicated designs that we have created, but I am quite pleased with how it turned out. Let us know what you think!