According to an article written last year on The Washington Post, the number of people who use Facebook is nearly equal to the amount of humans living in China. How many people is that? About 900 million. (Yeah… I was surprised too!)
With numbers like that, it would be hard to argue that Facebook isn't worth your time getting involved if you run an online business of some kind or any business really. Social Media and online social sharing is the lifeblood for many businesses and marketers. If you're not doing what you can to tap into that pool, you're likely missing out on a large audience who are thirsty for what you have to offer.
Facebook and WordPress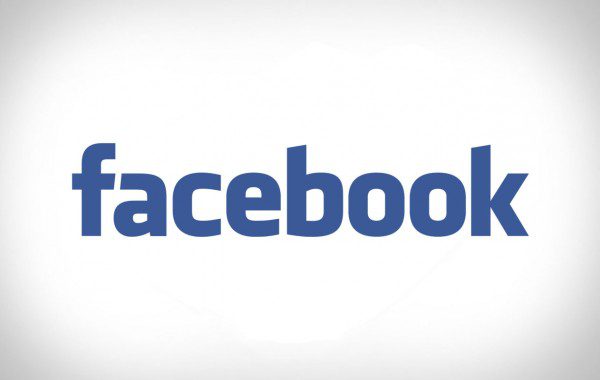 Facebook is certainly an area where businesses, both large and small, can benefit from interacting and connecting with potential customers, and WordPress makes it easy for those already coming to your site to connect to with you on Facebook directly from you website or blog.
It's clear that a lot of people are on Facebook these days. And with all smartphones and tablets that everyone is carrying with them, Facebook follows them everywhere. Therefore, being able to stay in touch via this platform can be huge for your marketing efforts when done correctly.
There are a ton of different ways that you can try to connect with your audience on Facebook. However, connecting the audience on your website over to your Facebook page or profile can be a little bit tricky if no one knows how to find you there.
One of the easiest (and less expensive) ways to gain Likes and Follows on Facebook is to display something related to FB in the widgetized areas of your site so that people can quickly connect with you.
This is where using WordPress plugins can come in handy. Using plugins that are designed for connecting to Facebook have the ability to also connect your Facebook page to your site's audience so it is a win-win in terms of building a following there.
Top Facebook Widget Plugins To Help You Connect with Your Audience
Monarch
The Monarch plugin hit the WordPress market recently and has come to be quickly loved (and used) by many with WordPress powered sites. One of the best things about the Monarch plugin is the ease that comes with using it, as well as all the features packed inside to help make you an online social butterfly. (see what I did there? *wink-wink*)
After installing and activating the plugin, you will find that you now have a Monarch Widget which you can use in any widgetized area on your site. This widget is part of the Social Following Buttons and you can either display only the Facebook Follow icon or you can add other  popular Social Media platforms you want to promote.
Jetpack
The Jetpack plugin has been called the one-stop-shop WordPress plugin. Though that may be highly debatable in certain circles, Jetpack does offer quite a bit to WordPress users, including a Facebook Widget nestled inside ready and waiting to be used.
In order to use the widget, you'll need to activate the Extra Sidebar Widgets option in the Jetpack Settings. After that, you'll have the Jetpack Facebook Widget available to setup and use.
Facebook

Since it's the official Facebook plugin for WordPress, this one just had to make it to the list. As far as Facebook plugins go, this one seems to have it all.
Not only does it have 6 Facebook widgets packed inside, it also has some great features to go along with it like using Open Graphs for optimized shares, and shortcodes for embedding in posts and pages. It uses the Facebook API to connect things, but it's pretty easy to setup and get going.
Simple Facebook Plugin

Looking for a plugin that's free, simple, and not Jetpack? Then check out the Simple Facebook Plugin.
Activating and setting up the plugin is easy. Just place the new widget in your sidebar or another widget area on your site, configure it by adding your Facebook URL, adjust the size and then you're good to go. The plugin also has a nice Shortcode which you can use to in a post or page. Plus, it's responsive so it will be optimized for viewing on mobile devices.
Get Simple Facebook Plugin Here
Facebook Members

This plugin has two widgets that you can use: a LikeBox, and a Recommendation Bar. Both of these have options that you can use, like showing your Facebook Stream or your Facebook followers and the amount of followers that you have for your page.
It even gives you a color customization option so that you can change the background color of the Facebook widget to fit the colors on you site. It's easy to setup — plus it's free!
Facebook Group Widget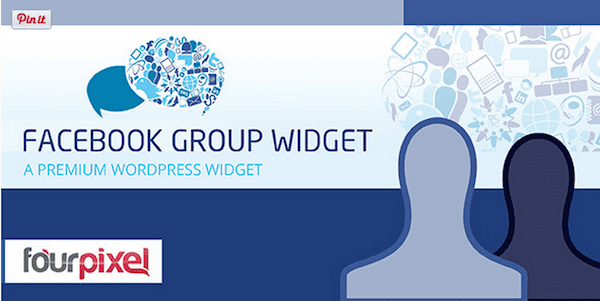 This plugin is a bit different, but perhaps it's more on point with what you may be looking for. The plugin grabs the data from your Facebook page and will display the discussions taking place on the platform. All your visitor has to do is click on your link and they'll be taken to your FB page where they can Like and join the discussion.
Get Facebook Group Widget Here
Facebook Recent Comments Widget for WordPress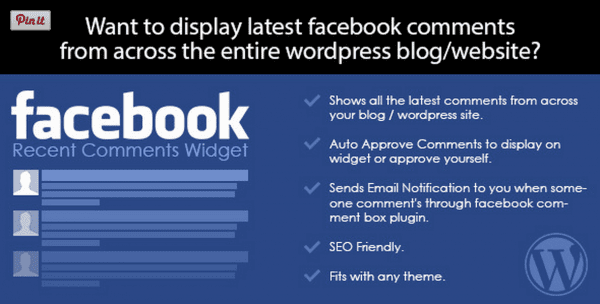 This plugin is similar to the one listed above, but with a few differences. The Facebook Recent Comments Widget gives you more control over which comments are shown in the widget and it allows people to make comments to Facebook right on your site — no leaving your web page needed.
The Facebook Recent Comments Widget gives you more control over which comments are shown in the widget and it allows people to make comments to Facebook right on your site — no leaving your web page needed. It boasts being SEO friendly and promotes activity on your website which is always a good thing.
Get The Facebook Recent Comments Widget for WordPress Here
WPsite Follow Us Badges

Love that badge style follow button but don't know how to accomplish it without using a picture and linking it over somewhere? Well, this plugin by WPsite makes getting that badge look follow button easy. The widget has a couple style options, but it's the badge that looks the most appealing — simple, eye-catching and click-through ready.
You can use this plugin for more than just Facebook, but this is a nice plugin for the visual appeal and it comes from some pretty great developers.
Get WPsite Follow Us Badges Here
Facebook Events Calendar WordPress Plugin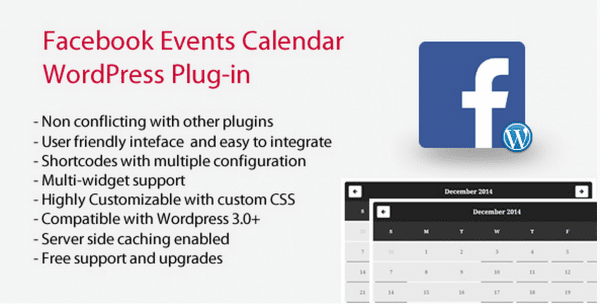 Not exactly a Facebook Like Widget but a good widget nonetheless. If you're looking for a way to display your Events Calendar from a Facebook page, profile or group in your WordPress blog, then this is a great plugin for handling just that.
The plugin grabs the information using the Graph API. You then have the choice of a widget or a shortcode for displaying your calendar in a clean and pleasing manner or with the option to display the image you have attached to the event in FB.
Get Facebook Events Calendar WordPress Plugin Here
Recent Facebook Posts

Time to round off the list with a free plugin with a lot to offer. The Recent Facebook Posts plugin is a fast, SEO friendly plugin that allows you to display your Facebook latest posts via a widget or shortcode on your site.
There are other premium plugins that offer something similar, but since this one is free, then it would be the best place to start if you're wanting this sort of FB plugin.
Get Recent Facebook Posts Here
Wrapping It Up
Running a web based business isn't easy, especially when you're doing it all on your own. Handling social media is a tough cookie to crack and get right, and Facebook for as great as Facebook is, it's not always easy to get a following there.
WordPress plugins can help take the pressure off a lot of your social media endeavors and there are a plenty to choose from. We've curated a list of Facebook plugins that offer widget options with different display options, but we know that there are bound to be a few more out there that you guys know about. Have one your love? One you hate? Let us know!
Article Thumbnail by Author Anikei via Shutterstock