In case you are wondering what I have been up to, I have been working on a new theme of course! It's only in the beginning stages, but I am having a lot of fun with it, so I thought I would share my progress so far. This theme was actually inspired by a tutorial from psdtuts. Even if you don't like following tutorials it's a fun place to browse for inspiration.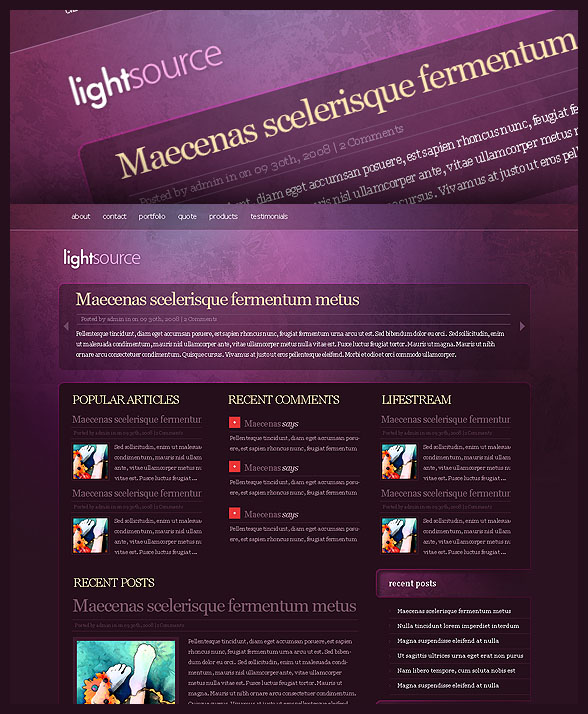 This theme will be geared more towards traditional-style/personal blogs. I hope to have several color schemes similar to StudioBlue, as well as some more personal touches such as a life-stream, recent twitters, bookmarks and stuff like that. What do you think so far? What color-schemes are you most interested in seeing? Feel free to let me know, it just might get added to the design 🙂
I hope everyone is doing well, stay tuned for more updates!