WordPress 2.7 around the corner. Theme updates on the way
It looks like 2.7 is just around the corner, and I have been working to get my themes up to date. You will be happy to hear that all of the themes are currently running on the latest 2.7 beta without any problems. I have also begun to update the themes to take advantage of the new features included in 2.7. Here is a preview of the new threaded comments compatibility styled for StudioBlue.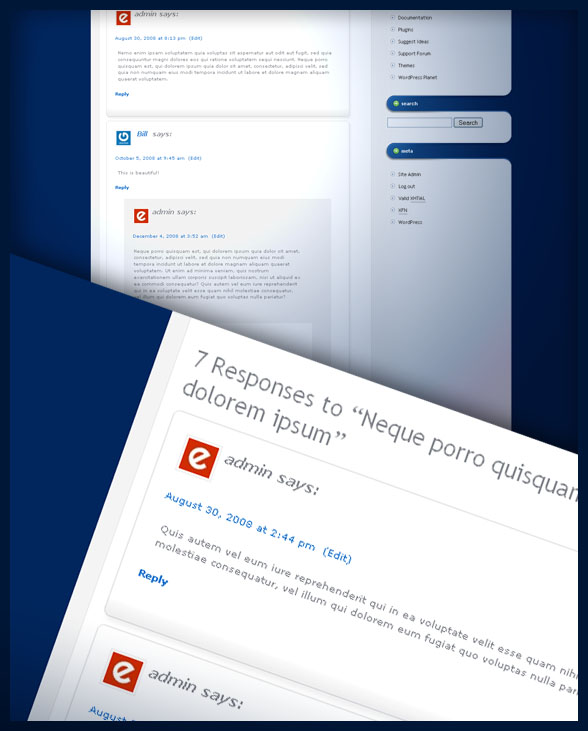 Stay tuned for more updates.