Affiliate Thanks, WordPress 2.7 Beta, Theme Preview
I wanted to say thanks to all of the affiliates who have signed up for the Elegant Themes Affiliate Program. I have been impressed with the quality of traffic and the high conversation ratios, and was happy to send out quite a few payments this month. I value my affiliates, that's why I am offering a very high payout of 50% per sale! If you are interested don't forget to signup and give it a try
Also, for those of you who hadn't noticed, WordPress recently released 2.7 beta for download. I have been testing some of the Elegant Themes out and so far there hasn't been any huge issues, so for those who have been dreading possible compatibility nightmares I wouldn't worry too much. Of course I would probably recommend waiting until a few days after the public release before updating, just to make sure I have everything running smoothly.
For those wondering what's going on behind the scenes, I am currently working on a few different designs, but most likely the next one to be released is eGamer, a theme catering to video game blogs (though not exclusively). Here is a screenshot of my sketch, nothing final!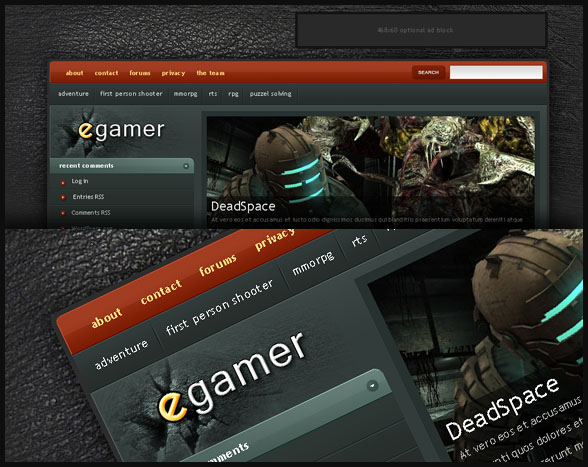 More updates to come, and of course, more themes are on the way. If you are a member don't forget to drop your suggestions in the suggestions forum, I am always happy to hear what people think.